Vauxhall Crossland X vs Citroen C4 Cactus vs Peugeot 2008
The new Vauxhall Crossland X represents the brand's latest move from MPV to SUV. We test it against the Peugeot 2008 and Citroen C4 Cactus
Vauxhall, along with much of the automotive industry, reckons the days of the MPV are numbered. That's why the British manufacturer is phasing out its Meriva and replacing it with an all-new SUV called the Crossland X.
While the brand already has the Mokka X, which is also a small SUV, the Crossland X fills another niche and a slightly different gap in the market. The new model is aimed at those who need MPV space and versatility, but want the fashionable styling of an SUV. 
• Best small SUVs and crossovers on sale
To find out if the new Vauxhall can really appeal to those buyers, we've brought it together with the Citroen C4 Cactus, our favourite car in this segment, and another French model, the Peugeot 2008.
While all three compete in the same sector and are priced competitively with one another, they also all fall under the PSA Group umbrella following the French company's takeover of Vauxhall. 
All three cars are based on some of the same basic parts, including their 1.2-litre three-cylinder petrol engines, which offer a great mix of performance and efficiency.
We'll find out here if Vauxhall's application is as good as its rivals'. The test winner must combine interior space, low running costs and comfort.
Vauxhall Crossland X
| | |
| --- | --- |
| Model: | Vauxhall Crossland X 1.2T 130 Elite Nav |
| Price: | £20,095 |
| Engine: | 1.2-litre 3cyl petrol, 128bhp |
| 0-60mph: | 10.3 seconds |
| Test economy: | 41.1mpg/9.0mpl |
| CO2: | 116g/km |
| Annual road tax: | £140 |
Vauxhall's new Crossland X aims to offer families an alternative to an MPV, with lots of space inside but without the associated drab looks. The SUV tested here is in Elite Nav trim with the 128bhp 1.2-litre petrol, and starts from £20,095.
It's much easier to get comfortable in the Vauxhall than in either rival in this test. The 2008's tiny steering wheel and the C4 Cactus's awkward driving position are problematic, but the Crossland X offers a better relationship between the controls, while there's plenty of adjustment available in the seat and wheel.
The quick steering reminds us of the 2008, although with a larger-diameter wheel the car doesn't feel as darty as its French rival. 
It's still hardly sporty to drive, however, and body control through bends isn't quite as good as in the Peugeot. The Vauxhall is sharper to drive than the C4 Cactus when you're going quickly, but it does lose out when it comes to ride comfort. 
All three cars are fairly compliant over smoother surfaces, but the Citroen still has the advantage here, while the Crossland X tends to feel a bit unsettled when on undulating roads.
At the track, the Vauxhall's 128bhp engine meant it beat the 108bhp C4 Cactus's 10.8-second 0-60mph time, and equalled the Peugeot's time of 10.3 seconds. 
These more powerful cars weigh quite a bit more than the Cactus, however, which takes some of that power advantage away. We think that the 108bhp unit in the Citroen will definitely be punchy enough for most drivers, though.
All three models use the same basic 1.2-litre unit, and it's a great engine – quiet and reasonably smooth at low revs, but enjoyable to stretch if you want to. The motor is actually at its quietest in the Vauxhall, and at 70mph our noise test results show it was the calmest in the cabin when on a motorway cruise.
Citroen C4 Cactus 
| | |
| --- | --- |
| Model: | Citroen C4 Cactus PureTech 110 Flair Edition |
| Price: | £19,825 |
| Engine: Engine: | 1.2-litre 3cyl petrol, 108bhp |
| 0-60mph: | 10.8 seconds |
| Test economy: | 45.8mpg/10.1mpl |
| CO2: | 100g/km |
| Annual road tax: | £140 |
The Citroen C4 Cactus is our favourite small SUV, so it's the car the Vauxhall and Peugeot have to beat. We're testing a 108bhp 1.2-litre petrol model in Flair Edition spec, which starts at £19,825.
Partnership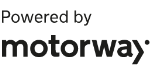 Need to sell your car?
Find your best offer from over 5,000+ dealers. It's that easy.
That lightweight body helps the C4 Cactus to keep up with its rivals most of the time, but the less powerful engine did mean it was a little slower at the test track than the Vauxhall and Peugeot.
It was only a few tenths behind the other two cars in the 0-60mph sprint and actually matched the 2008 from 30-70mph, taking 10.6 seconds. However, the Crossland X was a bit faster, clocking 9.9 seconds. Between 30 and 50mph in fourth gear the Cactus took 6.8 seconds, falling behind the 5.1 seconds it took the Vauxhall and Peugeot.
A five-speed transmission in the Citroen means that top gear has to be made longer to accommodate motorway travel. The Vauxhall and the Peugeot have six gears, which gives them more flexibility around town and on country roads, as well as improving engine refinement on a motorway cruise.
There's not a huge difference on the road, though, and the 108bhp Citroen feels peppy enough to keep up with the other models. Sadly, that five-speed gearbox feels baggy and isn't very satisfying to use, although the transmission is only a little worse than the six-speed units in the Peugeot and the Vauxhall.
Where the Cactus shines brighter is with its ride comfort. It's not perfect, but the car is fairly compliant and comfortable. It does mean there's more body roll and the steering is vague, but it's not such a problem for buyers in this class and the extra comfort will be welcomed by occupants.
Peugeot 2008 
| | |
| --- | --- |
| Model: | Peugeot 2008 1.2 PureTech 130 GT Line |
| Price: | £20,800 |
| Engine: | 1.2-litre 3cyl petrol, 128bhp |
| 0-60mph: | 10.3 seconds |
| Test economy: | 38.1mpg/8.4mpl |
| CO2: | 110g/km |
| Annual road tax: | £140 |
Our final contender in this test of three closely related crossovers is the Peugeot 2008. Here we're driving a 1.2-litre petrol with 128bhp in GT Line specification, which costs £20,800, making it the most expensive car to buy here.
That small steering wheel combines with a reasonably fast rack to make the 2008 the most agile model here. It's the best car to drive quickly, because body roll is relatively well managed, and there's decent bite from the front wheels as you turn into a corner. 
It's also a little more comfortable over bumpy roads than the Crossland X, although it does fall behind the Cactus for ride quality. It's too much of a compromise, and while it's the best of the bunch on test, the driving experience is still rather dull. 
The Citroen's approach of focusing more on keeping things nice and comfortable is preferable given how these cars will be used most of the time, though, and it's the Cactus that's slightly softer and therefore easier to live with.
The Peugeot and Vauxhall were pretty well matched at the track thanks to their closely related engines, so many of our in-gear times were identical for the two cars. However, the Crossland X was a little faster from 30-70mph, taking 9.9 seconds compared with 10.6 seconds for both rivals, while the 2008 was quicker from 30-50mph inthird, beating the Vauxhall by two tenths and the Cactus by eight tenths with a time of 3.8 seconds. 
A longer top gear meant the Peugeot turned 2,300rpm at 70mph, while the British car was pulling 2,600rpm at the same speed even though it was quieter on the move.
Verdict
First place: Citroen C4 Cactus
The C4 Cactus retains its small SUV crown thanks to its comfortable ride, funky looks and distinctive interior. It's more economical and cheaper to buy, which makes it the best-value car of the three. It's the strongest company choice as well, with lots of kit and low running costs. The Citroen might not be quite as roomy as its rivals, but there's enough passenger and boot space.
Second place: Peugeot 2008
A strong, fun-to-use engine and stylish looks are plus points for the Peugeot 2008. However, it's not as cheap to run as you might expect. It feels more agile than its rivals here, yet in this class driving dynamics take a back seat to style, practicality and efficiency. It's spacious and versatile enough, and comes with plenty of infotainment and connectivity features.
Third place: Vauxhall Crossland X
Compared with its rivals, the Crossland X lacks individuality, which is a big factor in the SUV sector. It's nearly as good to drive, is versatile and has a decent infotainment system, but pricier PCP deals mean it's not as strong value for money as the well equipped 2008, which counts against it in this value-orientated area of the market.
Other options in the category
Suzuki Vitara 1.6 SZ5
Price: £19,499Engine: 1.6-litre 4cyl, 118bhp
The crossover class is packed with good-value alternatives, such as the Suzuki Vitara. A high-spec SZ5 witha naturally aspired 1.6-litre petrol engine is within budget, is practical and good to drive, and has plenty of kit.
Vauxhall Mokka X 1.4i Turbo Active
Price: £20,930Engine: 1.4-litre 4cyl, 138bhp
The Crossland X isn't the only Vauxhall crossover in this class; there's also the more expensive Mokka X. For this budget, you're limited to the entry-level Active car, but its 1.4-litre turbo petrol engine is more powerful than its sibling's three-cylinder unit. 
Figures
| | | | |
| --- | --- | --- | --- |
|   | Citroen C4 Cactus PureTech 110 Flair Edition | Peugeot 2008 1.2 PureTech 130 GT Line | Vauxhall Crossland X 1.2T 130 Elite Nav |
| On the road price/total as tested | £19,825/£20,400 | £20,800/£21,695 | £20,095/£22,985 |
| Residual value (after 3yrs/36,000) | £6,275/31.7% | £7,690/37.0% | £8,876/44.2% |
| Depreciation | £13,550 | £13,110 | £11,219 |
| Annual tax liability std./higher rate | £747/£1,493 | £865/£1,731 | £875/£1,749 |
| Annual fuel cost (12k/20k miles) | £1,417/£2,362 | £1,704/£2,840 | £1,579/£2,632 |
| Insurance group/quote/road tax | 16/£771/£140 | 19/£597/£140 | 18/£726/£140 |
| Cost of 1st/2nd/3rd service | £400 (3yrs) | £13pm (3yrs) | £14pm (3yrs) |
|   |   |   |   |
| Length/wheelbase | 4,157/2,595mm | 4,159/2,538mm | 4,212/2,604mm |
| Height/width | 1,530/1,729mm | 1,556/1,739mm | 1,605/1,765mm |
| Engine | 3cyl in-line/1,199cc | 3cyl in-line/1,199cc | 3cyl in-line/1,199cc |
| Peak power/revs | 108/5,500 bhp/rpm | 128/5,500 bhp/rpm | 128/5,500 bhp/rpm |
| Peak torque/revs | 205/1,500 Nm/rpm | 230/1,750 Nm/rpm | 230/1,750 Nm/rpm |
| Transmission | 5-spd man/fwd | 6-spd man/fwd | 6-spd man/fwd |
| Fuel tank capacity/spare wheel | 50 litres/space saver | 50 litres/space saver | 45 litres/£110 |
| Boot capacity (seats up/down) | 358/1,170 litres | 422/1,400 litres | 410/1,255 litres |
| Kerbweight/payload/towing weight | 1,020/535/825kg | 1,160/515/1,250kg | 1,289/501/840kg |
| Turning circle | 10.9 metres | 10.4 metres | 11.2 metres |
| Basic warranty (miles)/recovery | 3yrs (60,000)/1yr | 3yrs (60,000)/1yr | 3yr (60,000)/1yr |
| Service intervals/UK dealers | 16,000 miles (1yr)/196 | 16,000 miles (1yr)/283 | 16,000 miles (1yr)/338 |
| Driver Power manufacturer/dealer pos. | 26th/14th | 13th/9th | 23rd/22nd |
| NCAP: Adult/child/ped./assist/stars | 82/79/80/56/4 (2014) | 88/77/72/70/5 (2013) | N/A |
|   |   |   |   |
| 0-60/30-70mph | 10.8/10.6 secs | 10.3/10.6 secs | 10.3/9.9 secs |
| 30-50mph in 3rd/4th | 4.6/6.8 secs | 3.8/5.1 secs | 4.0/5.1 secs |
| 50-70mph in 5th/6th | 9.8 secs/N/A | 7.4/9.1 secs | 7.4/8.8 secs |
| Top speed/rpm at 70mph | 117mph/N/A | 124mph/2,300rpm | 128mph/2,600rpm |
| Braking 70-0/60-0/30-0mph | 48.9/32.8/9.3m | 53.1/41.5/10.7m | 50.4/36.1/10.2m |
| Noise outside/idle/30/70mph | 64/55/63/72dB | 70/53/64/73dB | 65/51/63/69dB |
| Auto Express econ (mpg/mpl)/range | 45.8/10.1/504 miles | 38.1/8.4/419 miles | 41.1/9.0/407 miles |
| Govt urban/extra-urban/combined | 52.3/76.3/65.7mpg | 47.1/68.9/58.9mpg | 47.9/60.1/55.4mpg |
| Govt urban/extra-urban/combined | 11.5/16.8/14.5mpl | 10.4/15.2/13.0mpl | 10.5/13.2/12.2mpl |
| Actual/claimed CO2 /tax bracket | 165/100g/km/19% | 199/110g/km/21% | 184/116g/km/22% |
|   |   |   |   |
| Airbags/Isofix/park. sensors/camera | Six/yes/yes/yes | Six/yes/yes/yes | Six/yes/yes/£450 |
| Auto box/stability/cruise control/AEB | No/yes/yes/no | No/yes/yes/£250 | No/yes/yes/£500* |
| Climate control/leather/heated seats | Yes/part/no | Yes/£500/£150 | Yes/no/yes |
| Metallic paint/xenon lights/keyless go | £495/no/no | £495/no/no | £565/£695/£405 |
| Sat-nav/USB/DAB radio/Bluetooth | Yes/yes/yes/yes | Yes/yes/yes/yes | Yes/yes/yes/yes |