Jaguar XK8
Built between: 1996-2004, number sold: 84,958, cool cat rating: 3/5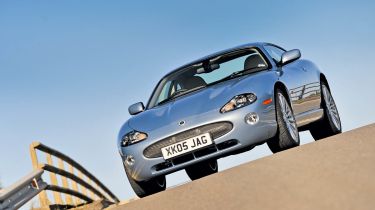 For many enthusiasts, the XK8 represents the rebirth of Jaguar sports cars. It retained the cruising ability of the XJS, but injected some racy excitement back into the firm's flagship coupé.
Despite having to share elements of its underpinnings with the 21-year-old XJS, the newcomer was nothing less than a visual revelation. Curvy and elegant, it was inspired by its E-Type ancestor without being overtly retro. It also featured state-of-the-art technology such as traction control and optional active dampers.
As the name suggests, there were no V12 or straight-six engines, because the new XK was powered by Jaguar's first V8 motor. This was mated to a bespoke five-speed automatic and there was no manual option. But, with 290bhp on tap, the 151mph coupé had the performance to match its key German rivals. It handled well, too. With crisp steering, plenty of grip and a composed ride, it feels as good today as it did when new. Its cramped cabin and a smattering of Ford switchgear were criticised, but with the convertible launched only a month after the coupé, the XK8 was off to a flying start.
Another variation on the XK8 theme was the 1998 XKR: thanks to its 370bhp supercharged V8, it was the fastest-accelerating production Jaguar of all-time. Racy styling set it apart from lesser models, and the sporty flagship established the 'R' brand, which has gone from strength to strength. On sale from 1996 to 2004, the XK8 re-established the British marque as a producer of desirable and sporty coupés. Only time will tell if it becomes a classic that's held in similar esteem to the XK120 and E-Type, but it's still the manufacturer's best-selling sports car to date, and undoubtedly merits a spot in our line-up.
Details
WHY: Cool coupe heralded a return to top of sports car tree.