Best Jaguars: the marques all-time greats
The coolest cats of all-time go head-to-head in a unique shoot-out!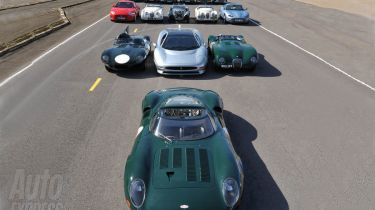 It's one of the best loved marques in motoring – and with the arrival of the new XJ, Jaguar is ready to take on the world again!
So what better time to look back at some of the models that made the legendary company such a force to be reckoned with? Over the next 24 pages of this special collectors' supplement, we've driven the most significant cars in the firm's history in a never to be repeated test special.
From the MkI Saloon to the E-Type and the XJ13 to the XJ220, they're all here, as we put them through their paces to compile our Greatest Jaguars ranking on Page 24. It's the most thrilling group of big cats ever – but there can be only one winner...