Best electric company cars 2022
With low emissions and attractive tax rates, an electric company car could mean big savings
As emissions become a much bigger focus than ever before, diesel cars are falling out of favour as the company car of choice. Making the switch to electric is now a genuine proposition thanks to huge advances in technology and much-improved battery ranges, and these cars bring a number of particular benefits to company car drivers.
Not only do fully electric cars avoid emissions-based charges, such as the London Ultra Low Emission Zone, but there are also some considerable savings to be made on Benefit-In-Kind (BiK) and road tax (VED). On top of these savings, running costs should be far lower than a traditionally fuelled vehicle, too.
Read on for our list of the best electric company cars currently available…
Tesla Model S 
The Tesla Model S was one of the first mainstream electric cars to go on sale, and while plenty of rivals have entered the market since its launch in 2012, it still sits firmly at the top of this list. 
A claimed range of 405 miles, a 0-60mph time of 3.1 seconds, sleek modern styling and a tech-filled interior are all good reasons to be tempted by the latest Model S, but it has a final ace up its sleeve, a BiK rate of just 1%. The slight downside is a high purchase price starting at more than £85,000, but with potential monthly BiK payments of less than £40 a month, not to mention the fuel savings, you should reap the benefits in no time.
Tesla Model 3
If you'd prefer similar benefits to the Tesla Model S but in a less bulky and lower-priced package, the Model 3 is probably the most obvious alternative. Once again, a 1% BiK rate is on offer, only this time with a much lower purchase price, starting from £42,990. This will get you the standard, rear-wheel-drive model with 305 miles of range. 
An extra £7,000 will get you the Long Range Model 3 which offers 360 miles of range, but Tesla's rapid and ever-growing Supercharger network means the standard model should prove more than capable for most trips.
Polestar 2
The Polestar 2 was the first mainstream car to come from Volvo's sister brand, and it set an impressively high standard with solid engineering, generous levels of on-board tech and, of course, plenty of safety kit. It's practical, too, with plenty of room for four adult passengers and 405 litres of boot space with the rear seats up.
The long-range single-motor car is the option to go for here because it offers the highest claimed range of the Polestar 2 lineup at up to 336 miles. Although this model commands a £3,000 premium over the standard-range single-motor version, this brings a notable improvement over that car's claimed battery range of just 275 miles. Hook up to a rapid charger and the battery will charge from 10-80% in as little as 32 minutes.
Skoda Enyaq iV
As you may have expected from Skoda's first electric car, the Enyaq iV does a very good job of being a good all-round everyday car without being as showy as many of its rivals. As a family SUV, the Enyaq iV offers plenty of space for passengers and luggage alike, as well as robust build quality that should be able to handle whatever any younger or four-legged occupants can throw at it.
Partnership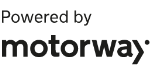 Need to sell your car?
Find your best offer from over 5,000+ dealers. It's that easy.
When it comes to the commute, opt for the mid-range Enyaq iV 80 and you will have 331 miles of range at your disposal, thanks to its larger battery pack. While it may not be as crammed with technology as some rivals, the Enyaq iV keeps things simple and focuses on the features that you will actually want in the real world, such as cruise control, lane-keep assist, light and rain sensors, and dual-zone climate control.
Hyundai Ioniq 5
Naturally, our Car of the Year 2021 makes for another great choice as a company car. The Hyundai Ioniq 5 is one of most eye-catching cars on the market with a futuristic look throughout and 8-bit style lights. It's not all about the looks, though, because the Ioniq 5 is a great car to live with, too. 
A refined driving experience, a spacious and comfortable interior, up to 300 miles of range and an 18-minute rapid charge time are just some of the features that make the Ioniq 5 such a sheerly impressive car. A five-year, unlimited-mileage warranty and an eight-year battery warranty further sweeten the deal.
Fiat 500
One thing that all of the cars above have in common is that they're rather large. Worry not, though, because one of the best city cars on sale, the Fiat 500, has gone electric and is a great package for those who need a more compact car.
While prices for the Fiat 500 start from little more than £20,000, we'd recommend investing a bit more money in one of the larger 48kWh models, because this boosts the range from 115 to 199 miles. This is far more than the 500's closest rivals, the Mini Electric and Honda e, can manage. Much like the previous modern 500, customisation is key, with plenty of options to choose from to really make it your own, and there is also a convertible version available. While the new 500 has increased slightly in size, it is still compact and nimble enough to dominate the city streets, as well as park in them with ease.
Kia Soul EV
The Kia Soul EV shares the same underpinnings as the Kia E-Niro but wraps them up in a far more quirkily styled package. It's a very easy car to drive, too, with a comfortable ride and plenty of power from low speeds.
The Soul's 64kWh is good for up to 280 miles of range, and this can be rapid-charged from 10-80% in as little as 45 minutes at a rate of 77kW. Equipment is generous, too, with LED lights, heated steering wheel and seats, adaptive cruise control, keyless entry, autonomous emergency braking, high-beam assist and blind-spot monitoring all fitted as standard. Kia's signature seven-year/100,000-mile warranty brings added peace of mind, too.
Renault Zoe
The Renault Zoe was one of the first mainstream electric cars in the UK and it remains one of the best, thanks to a significant upgrade in 2019.
The latest Zoe now features a standard range of 245 miles, one of the highest for a car of its size, which makes it perfectly usable on longer journeys. This car also attracts a BiK tax rate of just 1%, so you'll be saving plenty of money along the way, too.
If you're looking to reduce your carbon footprint but aren't quite ready to make the full switch to electric, check out our list of the top 10 best hybrid cars to buy.