Ford C-MAX - best people carriers and MPVs
One of the finest handling small MPVs on sale, the C-MAX is also impressively practical and available with five or seven seats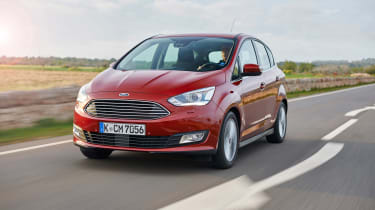 The Ford C-MAX is the second in Ford's four-strong MPV line-up, sitting in between the B-MAX and the S-MAX, and like all the others, it's a good-looking car, from the bold front grille back. The latest facelift means the interior is much improved, too, adding a large touchscreen and Ford's SYNC3 system.
The C-MAX is based on the Focus – still our favourite of the standard family hatchbacks when it comes to driving pleasure. That's why the C-MAX is such a pleasure to drive – sharp steering, punchy engines and suspension that strikes a perfect balance between comfort and sporty handling.
Whether you're driving alone or fully loaded up, the C-MAX is solid on the motorway and remarkably fun on a back road. It really does make fine-driving rivals like the Citroen C4 SpaceTourer feel like bags full of jelly by comparison.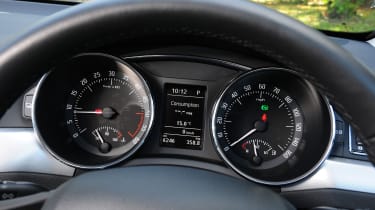 Engine choice is wide-ranging, with everything from a 1.0-litre turbocharged petrol to a 2.0-litre TDCi diesel. The type of journey you do will affect your engine choice – short journeys would be best served by a petrol unit, and the diesels are great for long motorway trips.
The C-MAX isn't the most spacious of MPVs, and the seven-seat Grand C-MAX is really an occasional seven-seater at best. But that shouldn't be a problem for most, and there's plenty of room for a growing family.
Best people carriers and MPVs