Hyundai Ioniq 5 Premium: long-term test review
Final report: Stylish EV shows just why it was our 2021 Car of the Year
Find your Hyundai Ioniq 5
Offers from our trusted partners on this car and its predecessors...
Or are you looking to sell your car?
Advertisement
Verdict 
Hyundai really has stolen a march on mainstream rivals with the Ioniq 5. It's more spacious than many and has better tech than most. Over six months it has more than proven itself a worthy Car of the Year. 
Mileage: 6,476
Efficiency: 3.8miles/kWh
Whether you appreciate its styling or not, there's no doubt that the Hyundai Ioniq 5 has a distinctive look. Gifted with a platform designed solely for electric cars, without the compromises that come with engines, Hyundai's designers had a field day, referencing some of the company's earliest models and mixing cutting-edge technology with an 8-bit pixel theme.
And as our reigning Car of the Year leaves us, I can't say I've fallen out of love with its styling. Our example's grey paintwork wore winter grime well, and right up to its last day with us, I still blipped the key early when approaching the vehicle at night, just to get a glimpse of the intricate ultra-thin lights that brighten the whole front bumper.
It's time to come clean, though – or perhaps, not clean – and point out the single biggest compromise that I detected during six months with the Ioniq 5: the lack of a rear wash/wipe. Our example turned up in November and even in spring, it only took a short journey on a damp road to render the rear-view mirror next to useless. Half an hour's grime plus sunlight equals opaque glass, it seems. A rear-view camera helped with parking, of course, but I have to admit that I yearned for a clearer view behind on the motorway, just to complete my all-round visibility when performing lane changes.
As a result, we took to keeping a cloth or kitchen roll near the front door, along with a heavily used bottle of window cleaner – and the Ioniq 5 got a regular spray before trips. 
The design team, which presumably argued for the removal of such an ugly appendage on the rear screen, would no doubt argue that I'm nitpicking here. But I note with interest that the updated Ioniq 5, announced recently, has the option of a full-time camera whose image is displayed on a digital rear-view mirror. It looks like a cast-iron reaction to customer feedback.
At least the Ioniq 5's cabin made up for the grimy rear glass. The aforementioned bespoke EV underpinnings mean that there's no central tunnel to worry about – so you can sweep a vacuum right across the width of the floor in the front and rear. And this helped the Hyundai to stand up to the worst abuses that family life can throw at it.
Earlier this year I picked up something called a Eufy H30 – a handheld cleaner that, I must admit, hasn't yet featured in our product tests, but which looked handily priced on Amazon – and it gave enough suction and runtime for me to clean up dirt, small stones and the flaky explosion that appeared every time my wife fed our eight-year-old a mid-journey croissant.
Partnership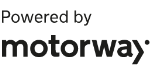 Need to sell your car?
Find your best offer from over 5,000+ dealers. It's that easy.
I'd be lying if I said the whole process clawed back the amount of time I spent wiping down the rear window over the Ioniq 5's six-month tour of duty – but it still felt like a win to do it on a single charge, and without 10 minutes of swearing at small crevices at the base of the front seats.
There can be no clearer demonstration of the Hyundai's all-round strengths than the fact that these fine details are what stand out – positively and negatively – as the car leaves us. It has displayed all of the qualities that bagged it our top award last summer: comfort, space and beautifully integrated technology. And while its overall range did take a hit in the cold winter months, the recent warmer weather has allowed the Ioniq 5 to show its prowess as a long-distance cruiser, with charging north of 220kW thrown in for rapid refills.
The design, meanwhile, is still attracting looks – even though I've seen several Ioniq 5s on the road near my Berkshire home recently. It's so distinctive, in fact, that while there are elements, like some of the interior finish and the aforementioned tailgate glass, that have some potential for improvement, the overall stance and look of the Ioniq 5 will prove very hard to facelift. It's become something of a modern classic already.
Hyundai Ioniq 5 Premium: third report
We recharge our batteries while Ioniq 5 is topped up
Mileage: 5,650
Efficiency: 3.4miles/kWh
There was a time – and I'm old enough to remember it – when hotels in the UK proudly proclaimed that they had a colour television in every room. These days it's often the lure of free WiFi that's designed to make a night away seem closer to home. But could EV charging be next?
A hotel recently contacted Auto Express to highlight the fact that free, reservable electric-car hook-ups are part of its customer offering. So we took our Hyundai Ioniq 5 to Bristol to put it to the test.
It's precisely the sort of journey where our reigning Car of the Year shines at its brightest. The cabin is downright spacious for my two-plus-one family, the boot has enough space for the requisite overnight bags, the onboard tech is more than up to the task of keeping us entertained and the ride quality is soothing to the point of sumptuousness over motorway miles.
Even so, a blast along the M4 and then some sightseeing mileage around Bristol itself (there was no way I could escape my eight-year-old's pleas to drive over the Clifton Suspension Bridge) meant that by the time our day was done, the Ioniq 5's battery readout was sitting at 48 per cent. With a simpler schedule on the Sunday, we could probably have made it back home on the remaining charge, but this is precisely the sort of situation where an EV owner will always welcome an overnight refill.
Mollie's Motel & Diner is on the outskirts of Bristol, close to the M5 motorway. It opened last summer, after a Covid-induced delay, joining an Oxford branch in an expanding line-up (there are already plans afoot for a third Mollie's, in Manchester). Both the hotel and the nearby diner certainly looked busy enough as we approached on a cold Saturday evening, with most of the Gridserve rapid chargers outside the restaurant already occupied.
In the hotel car park, my son Henry was quick to get the car plugged in to one of Mollie's seven 7kW chargers. The process, like much of the experience, is controlled by the hotel's smartphone app. It holds details of your bookings – for room and charger – and when you check in, you can store a digital room key within the app and use your smartphone to open the door. Once inside, it can also control the television, making it easier for you to 'cast' content from your phone onto the screen.
With the Hyundai plugged in, I used the app to pick the correct charger, then pressed a button to start the flow of electricity. In less than a minute, the Ioniq 5 was reporting a charge rate of around 7kW. While I'd had to use my own cable to do this, the activated locking pin in the Ioniq 5 was mirrored by another in the charging unit, controlled, of course, by my smartphone. We then retired to the restaurant for dinner, then bed before taking the fully charged Hyundai back into Bristol for more sightseeing the next day. 
I followed up our visit by asking Mollie's managing director, Darren Sweetland, whether the installation is proving a useful USP. "We're really pleased to see so many of our customers using the charging points," he told us. "We've designed Mollie's to be accessible, and we wanted EV charging to be an effortless, digital-led experience. "Quite often all of the charging points are in use. We're looking to obtain more power so we can expand the number of charging points we can offer."
And I'm sure they'll be quickly filled. It strikes me that electric vehicles, even ones with 200-plus miles of real-world range like the Ioniq 5, might spark a mini-renaissance in the market for motels; somewhere where travellers can grab a bite to eat and get a good night's sleep while their car charges up fully outside, ready for the morning.
Hyundai Ioniq 5 Premium: second report
Hyundai's new Bluelink app impresses our tech-loving deputy editor
Mileage: 3,002
Efficiency: 3.1 miles/kWh
As a child of the seventies, and a terminal geek, I'm still impressed that I can type something up on a computer and then get a hard copy of it on a printer sitting six feet away. So the concept of doing something on my smartphone that affects a car that could be parked up, minding its own business at the other side of the world, blows my mind completely.
And yet phone links to cars have been a bit of a failed promise so far. We've heard many marketing speeches about 'connected vehicles' but in truth, car companies have, to this point, proved that while they are generally rather good at making their core products, they are pretty rubbish at writing apps that allow remote access to them.
This changes now, though, because the latest iteration of Hyundai's Bluelink app has transformed the way I use our Ioniq 5. It really is reaching the point where the phone in my pocket (a Xiaomi Redmi, if you're interested) has become a very logical, very real extension of the car on my driveway.
For starters, the app interface is a doddle to use. The main home screen gives me basic information about the car's status – what its current range is, whether or not it's plugged in or charging, and so forth – but has a section, usefully high up in the page, that includes the remote function that I'm most likely to use: heating and ventilation.
There's a handy big button for this, but a second page allows me to specify further detail, if I want it: the temperature I'd like in the car, whether the windscreen defrost, heated rear screen and side mirrors, and heated steering wheel are activated. This is a level of control that I've never seen before in a car app, and it works seamlessly.
So my morning routine, which invariably involves flicking through a few e-mails while eating my breakfast, now also includes a quick check on the Bluelink app to see what the temperature is outside, and then a couple of key presses to set the Ioniq 5 up for the school run. There's nothing quite like watching my neighbours scraping their windscreens while the Hyundai is sitting there, front glass steaming away, plugged in and with a full battery, ready for use.
Nor does it have to be plugged in. We ventured out for a cold Sunday-morning stroll over some National Trust parkland, and as we started walking back to the car I flicked on the app to get the Ioniq 5 heated up ahead of our return. It used up a few extra miles of range, no doubt, but it was a welcome hit of instant heat when we got in.
The other great thing with Bluelink is its speed. Years ago, I remember running a BMW i3 and a VW e-Golf whose apps had some of the same functionality. But sending a remote command resulted in the app whirring away for minutes at a time before it did anything. Hyundai's back-end servers are clearly better resourced, because the whole process – pressing the button, going through a fingerprint identity check and then getting confirmation that the climate control has been activated – takes about 10 seconds.
Our car has just broken through the 4,000-mile mark and it continues to impress, particularly its cruising comfort, which we're enjoying all the more now that we're able to get out and about more again.
The car's range is still affected by the cold, but the battery management software is showing signs of becoming more optimistic, because while we've seen just over 200 miles predicted on a full charge, that figure has now jumped up, even on wintry mornings, to around 220 miles.
Hyundai Ioniq 5 Premium: first report
We're putting our reigning Car of the Year to its most in-depth, real-life test yet
Mileage: 2,230
Efficiency: 2.9 miles/kWh
It's always an exciting time when a new long-termer arrives on the Auto Express test fleet – and there's definitely a further frisson of anticipation when the car in question is one of our award winners. So expectations are high for the latest model on my driveway: the Hyundai Ioniq 5, our reigning overall Car of the Year.
This is, it must be said, not the first pure-electric Hyundai that has ended up outside my house for a prolonged period. A few years ago I ran a Kona Electric, and I came away mightily impressed by the amount of real-world range it offered for the cash.
The Ioniq 5 is proof, however, of how far Hyundai has come in a short time. First, the design is far more dramatic than the fairly anonymous Kona's (and our example was in Kermit green, a far more lurid shade than our Ioniq's gloss silver). The Ioniq 5 is bigger than it looks in pictures (you have my ample girth in the pic above to give you a sense of scale), but its 8-bit, eighties-influenced styling has really split opinion – a major feat for a firm that used to struggle to get noticed. 
Beyond the looks, though, the technology on board the Ioniq 5 is so advanced that it feels like the whole project has jumped about three generations. To recap, the Hyundai sits on E-GMP, Hyundai's first bespoke electric-vehicle platform. That means the polarising looks wrap around a cabin that offers levels of space usually found in the class above.
You can buy the Ioniq 5 with several different combinations of battery and powertrain, but we've steered clear of the most powerful option – the four-wheel-drive, twin-motor version, and the top trim level. This isn't a bad combo – in fact, it was good enough to earn those New Car Awards gongs last summer – but the range has expanded since then and we feel the sweet spot is mid-spec Premium, with just a single rear motor and the large battery. 
So that's what we've gone for: 215bhp, 73kWh, a range that should be north of 300 miles, and a price tag just shy of £42,000. Should you exhaust that battery, the E-GMP platform also incorporates 800V electrics – the kind of technology usually reserved for EVs costing twice as much – so if you find a fast enough charger, the Ioniq 5 is capable of swallowing juice at a rate of more than 200kW. Getting from empty to 80 per cent capacity can take as little as 18 minutes; I've discovered I can barely drink a service-station cup of coffee in that time.
Another standout feature that we're looking forward to trying – beyond proving a point in front of our snapper's lens in the photos here – is the car's ability to give out power, as well as taking it.
A three-pin socket mounted on the front of the rear seats allows you to charge or run all manner of devices, including an Auto Express-issue MacBook Pro laptop – but perhaps more significantly, the charging port itself is able to dispense electricity as well as receive it. That means the Ioniq 5 can, in theory, give another EV a potentially vital slug of juice to get it to a proper charging point in an emergency.
Early impressions? The Hyundai is as comfortable around town as we remember it from our awards judging, with a slightly wallowy ride once you get up to speed.
It's not remotely involving on a twisty road, but I'm happy with that compromise in the name of outright comfort. Sure enough, this rear-wheel-drive version doesn't feel "EV rapid" but it's certainly quick enough when pulling away from rest, and perfectly content at a motorway cruise.
Negatives? The foot-operated electric boot mechanism is bit too keen for its own good, so it has a tendency to lift the tailgate when you're merely approaching the rear of the vehicle. It's configurable via the car's on-screen menu, thankfully.
Oh, and the real-world range is some way short of WLTP figures so far – but then, the car turned up perfectly in sync with the UK's traditional two-week winter cold snap. We're already enjoying the model's pre-conditioning function on icy mornings, and remain optimistic it can claw back range as conditions improve.
| | |
| --- | --- |
| Model: | Hyundai Ioniq 5 Premium 73kWh RWD |
| On fleet since: | December 2021 |
| Price new: | £41,945 |
| Engine/battery: | 1x e-motor, 72kWh battery |
| CO2/tax: | 0g/km/£0 |
| Options: | Metallic paint (£585), Vehicle 2 Load (£365)  |
| Insurance*: | Group: 34 Quote: £590 |
| Mileage: | 6,476 |
| Efficiency: | 3.8miles/kWh |
| Any problems? | None so far |
*Insurance quote from AA (0800 107 0680) for a 42-year-old in Banbury, Oxon, with three points.