Best German modern classic cars 2022
Investing in a modern classic from Germany could be a shrewd financial decision. Here's our pick of the best current options
Don't let potentially big repair bills put you off because if you're patient, do your homework and choose wisely, one of these modern classics from Germany could prove to be a great buy.
There's also a wide variety to suit all tastes, from the practical Audi A2, to the classy Mercedes SLK. 
It might only seem like yesterday that cars like the BMW E46 3 Series were plentiful, but popularity among track day enthusiasts has led to many being crashed or parted out, so with numbers dwindling they could now make for a great investment. 
Whatever your budget, we've proven you could be driving a well-built, stylish and refined German classic car at a bargain price.
Alpina B5
​​Price range: £28,000-£50,000
Our pick: B5 Touring
Engine: 4.4-litre V8 twin-turbo petrol, 533bhp
Years produced: 2011-2016
Few cars offer speed and stealth like this executive express. This B5 is based on the F10-generation BMW 5 Series, combining M5 performance with the subtlety and comfort of a 520d. 
Under the bonnet is a tweaked version of the 4.4-litre V8 from the 550i, which delivered 533bhp in a 2012 facelift, while the suspension serves up accurate handling and a supple ride. Like all Alpinas, the only giveaways to its potential are the multi-spoke alloys, a subtle bodykit and a bespoke interior.
Audi A2
​​Price range: £1,000-£4,000
Our pick: A2 1.6 FSI SE
Engine: 1.6-litre 4cyl petrol, 110bhp
Years produced: 1999-2005
From the original Quattro through to the all-electric e-tron, Audi has a long history of innovation. Yet one of its most underrated efforts is the brilliant A2, which melds small-car dimensions and running costs with executive-saloon space and quality. It was a sales flop as a new car, but the cleverly packaged machine now makes a quirky, cool and cost-effective family runaround. 
The all-aluminium construction is light and strong, while the aerodynamic shape and frugal engines mean the A2 costs peanuts to run. The three-cylinder 1.4 TDI diesel engine isn't very refined and the ride is firm, but otherwise the nimble Audi is composed and capable to drive.
Audi TT
Price range: £1,250-£20,000
Our pick: TT 1.8T 225 quattro
Engine: 1.8-litre 4cyl petrol turbo, 222bhp
Years produced: 1998-2006
When it comes to getting the look for less, few cars can rival the original TT. When new, the coupé and convertible were some of the most sought-after models, yet now you can pick up a usable example for just £1,250. 
This first-generation car drives as well as its looks, too, despite its humble VW Golf Mk4 underpinnings. There's grippy handling and punchy turbocharged engines, while most had quattro four-wheel drive as standard. Huge popularity when new means there are plenty to choose from, so you can afford to be picky.
BMW 330i Clubsport
Price range: £7,000-£9,000
Our pick: 330i Clubsport manual
Engine: 3.0-litre 6cyl petrol, 231bhp
Years produced: 2002-2005
Could the 330i Clubsport be one of the best-kept BMW secrets? This limited-run special slotted between the standard car and the far pricier M3 version. 
Based on the sleek E46-generation 3 Series Coupé, it features a creamy-smooth 231bhp 3.0-litre straight-six petrol, sports suspension and a slightly lower kerbweight. Outside, there's a discreet bodykit and unique alloy wheels, while inside a shorter gearlever delivers quicker shifts. 
Partnership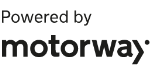 Need to sell your car?
Find your best offer from over 5,000+ dealers. It's that easy.
It's not as fast as its M3 sibling, but its rear-wheel-drive handling is hugely entertaining, and it has rarity on its side. You'll pay around £7,000 for a good one, which is about half as much as an M3 from a similar era in the same condition.
BMW M2 Competition
Price range: £35,000-£68,000
Our pick: M2 Competition manual
Engine: 3.0-ltr 6cyl petrol turbo, 404bhp
Years produced: 2018-2022
With an all-new M2 on the horizon, there's never been a better time to bag an example of the current car. With its bulging wheelarches and squat stance, the M2 looks like a mini muscle car, while there's a slightly detuned but still mighty 404bhp version of the M3's turbo 3.0-litre straight-six under its bonnet. 
Its compact dimensions, rear-wheel-drive handling and heavyweight punch make it one of the brand's most engaging cars since the original E30 M3. There's even a six-speed manual option available.
Mercedes SL
​​Price range: £4,250-£55,000
Our pick: SL 500
Engine: 5.0-litre V8 petrol, 302bhp
Years produced: 2001-2011
With summer just around the corner, there's never been a better time to buy an SL. With its folding metal hard-top, the two-seat Mercedes flagship serves up open-air thrills at the touch of a button. 
Yet the roof can be raised in seconds for coupé-like comfort and refinement. The handsome German machine also looks the part, while its interior oozes upmarket appeal and is packed with gadgets. 
The wild AMG 55 and 65 versions serve-up supercar-slaying performance, but the smooth and effortless V6-engined 350 and V8-powered 500 models are better suited to the SL's easy-going, sun-seeking character.
Porsche 944
Price range: £8,000-£38,000
Our pick: 944 S2
Engine: 3.0-litre 4cyl, 211bhp
Years produced: 1982-1991
If you thought the sky-high prices of older 911s meant classic Porsche ownership was out of reach, then think again. When it was new, the 944 always lived in the shadow of its legendary rear-engined brother, but today it makes an affordable and exciting modern classic. 
With its front-engined, rear-drive layout, the 944 feels beautifully balanced on the road, while its four-cylinder engine is a smooth and muscular performer. Unlike the 911, it doesn't cost the Earth to run, plus there are plenty of examples to choose from, although we'd recommend the last-of-the-line S2 with its lusty 3.0-litre engine, sharper looks and improved refinement.
Porsche Cayman
​​Price range: £19,500-£80,000
Our pick: Cayman GTS
Engine: 3.4-litre flat-six, 335bhp
Years produced: 2012-2016
For many fans, the 981 is the last great Cayman – specials aside – and it's also a top choice as an up-and- coming classic. At the heart of its appeal is the naturally aspirated flat-six engine that was dropped in favour of a turbocharged flat-four in the current 718 model. 
The newer car is faster, but it lacks the spine-tingling engine note and creamy-smooth power delivery of its predecessor, although the perfectly balanced mid-engined layout delivers the same sublime driving dynamics.
Servicing by a specialist will keep running costs down, while rare and race-inspired GT4 prices aside, you can buy a Cayman for much less than a new entry-level Nissan Qashqai.
Smart Roadster
Price range: £2,000-£12,500
Our pick: Roadster
Engine: 0.7-litre 3cyl petrol turbo, 79bhp
Years produced: 2003-2006
In many respects, the Smart Roadster was ahead of its time. With its pint-sized dimensions, frugal 79bhp turbocharged 0.7-litre engine and focus on low-speed thrills, the tiny two-seater is perfect for today's congested roads and high fuel prices. 
Despite its modest performance, the well balanced mid-engined Roadster is actually a riot to drive, and with its fabric roof rolled back and thrummy engine working hard, the Smart will leave you grinning from ear-to-ear on twisting back roads. Yes, the automated manual transmission is clunky and storage space is limited, but running costs are minimal and you can pick up a cherished example for as little as £2,500.
Volkswagen Golf GTI Mk5 Edition 50
Price range: £6,000-£12,500
Our pick: Golf GTI Edition 30
Engine: 2.0-litre 4cyl turbo, 227bhp
Years produced: 2006-2009
No hot hatch has celebrated as many birthdays as the Golf GTI, but one of the iconic model's best bashes was its 30th. For this big anniversary, VW treated the Mk5 model to a few celebratory upgrades. 
Power from the turbocharged 2.0-litre engine was increased from 197bhp to 227bhp, and it also got a set of smart 18-inch 'Hockenheim' alloys. It's not much on paper, but it adds up to a car that's even quicker and more engaging, yet just as easy-going and versatile. 
We're not the only ones who rate the Edition 30 highly, however, and prices for the special edition are already going up, so now's the time to buy.
Modern classics on Auto Express...