Porsche Taycan 4S Cross Turismo: long-term test review
Final report: we loved our Taycan 4S Cross Turismo, and Porsche is already fixing the few issues we had
Find your Porsche Taycan
Offers from our trusted partners on this car and its predecessors...
Or are you looking to sell your car?
Advertisement
Verdict
It's not cheap, but the Taycan 4S Cross Turismo is surely one of the most complete models in Porsche's line-up, combustion-powered or otherwise. Six months with the car have only allowed it to impress us even more, with its blend of sledgehammer performance (even as a 'mere' 4S), comfort, tech, range and surprising practicality. And Porsche seems committed to making it better with every software flash, too.
Mileage: 10,615
Efficiency: 3.4mi/kWh
Engineers can be an annoying bunch. You spend six months with one of their creations, finally manage to come up with a couple of areas where there might be scope for improvement – and then you find that they've fixed them in general updates. Not even the decency to wait for a mid-life facelift. Pfft.
You can understand my frustration, because after half a year with a Porsche Taycan Cross Turismo, I am obliged to report that this £100,000-odd EV is every bit as accomplished as you might expect.
Its performance is staggering – and our car is a 'mere' 4S – yet its overall efficiency has been constantly north of 3mi/kWh. Its cabin has been comfortable, and stayed beautifully finished, with no obvious rattles or squeaks, and an admirable resistance to the sort of scuffs and stains inflicted by my nine-year-old son. My own grubby fingers did make a bit of a mess of the control screen on the centre console, mind.
On the road, the Taycan has felt perhaps a little wide and long for school rat runs, but its mix of sublime body control and a firm-yet-comfortable ride gave great confidence in most situations. It never felt like a compromised, jacked-up version of the base model, although it was at its best as a long-distance cruiser. I particularly enjoyed a run to Folkestone; through roadworks, driving rain, heavy traffic and then empty motorway, it felt absolutely rock solid and supreme.
Even this round trip of well over 200 miles was completed with only a cursory glance at the range readout, too. Most recharging took place at home, where the car's GPS-based location-specific settings proved a handy way of only taking electricity during my Octopus tariff's off-peak hours. Few of my journeys required mid-trip recharges; on those that did, the Taycan would happily hook up with Gridserve and Instavolt points, gaining enough juice in half an hour to get me back to a cheaper plug.
If I am to nitpick – and let's be honest, we're at that point in the conversation – the CT did let me down once. An electrical glitch after an overnight thunderstorm sent the onboard charger (an optional three-phase affair that most customers wouldn't bother with) into a right old hissy fit. The car refused to charge, and then also refused to select anything but neutral in its transmission – so it had to be pushed off my driveway and taken to the workshop on a low-loader.
It came back fixed, complete with a note politely pointing out that the offending piece of code in the software had since been amended.
Partnership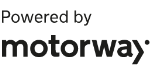 Need to sell your car?
Find your best offer from over 5,000+ dealers. It's that easy.
If I had to name one area where I felt the Taycan was a little behind the curve, it was its infotainment. I'm a dyed-in-the-wool Android man, with Google stitched into every facet of my existence. So while the built-in navigation did seem to have a better handle on live traffic than many others I've tried, it was always going to be one step behind my lifestyle in a way that Android Auto – conspicuously absent from our car – simply wouldn't be.
Sure enough, I ended up compiling 16GB of MP3 files onto a memory stick, and found myself cursing at the Apple CarPlay logo on the Taycan's screen.
For a while it seemed that this was an open-and-shut case of Porsche being a bit too slow to the game. Even when an updated car was announced earlier this year, complete with a new infotainment set-up offering Android connectivity, there were no immediate prospects of these improvement being backdated to older models. Bang to rights, yes?
No. For as our Taycan returns to Porsche GB, there's already a job sheet to treat it to the latest infotainment. It's a dealer-only fix, but one that introduces the prospect of further adjustments over the air. I shudder to think how those engineers will use this feature – and what minute gains they'll be able to achieve on such a complete package.
Porsche Taycan 4S Cross Turismo: third report
The Porsche Taycan 4S Cross Turismo gets a thumbs up for practicality
"I bet it's fast, innit?" has been a regular feature in conversations with random bystanders about our Porsche Taycan Cross Turismo over the past few months. There's something about the Taycan's front end – not only the Porsche badge, but also that ultra-wide stance and the aggressive vents at the leading edge of each wheelarch – that tells onlookers more than enough about the car's performance.
I'm not telling them any fibs, either, when I reply that the CT is indeed shockingly rapid, even in our 'modest' 4S spec.
But here's the thing; the 'Turismo' element of our Taycan has probably impressed me more on a daily basis than its powertrain – which can deliver up to 420kW and 650Nm of torque in launch-control mode. Purists may want to turn the page now then because, yes, I'm enjoying the Taycan's practicality every bit as much as its 0-62mph potential (4.1 seconds, if you're asking, and plenty do).
The Turismo is, in effect, the Taycan Estate – and while its overall luggage capacity of 446 litres might not be about to give the Mercedes E-Class wagon any sleepless nights, I've found the Porsche more than capable for my family's needs, and in a way that many other cars would have been found wanting. 
It's a relatively shallow load bay – boxes the size of those pictured above have to be pushed some way in, otherwise they foul the electric hatchback as it closes over what is admittedly a slightly narrow aperture. But there's a really useful area farther in, so you can slide them out of the way – and if you're doing a weekly shop (we've been enjoying the novelty of parking up the posh Porsche in German discounters' car parks), there's a pair of handy hooks on either side of the boot to stop your bags from toppling.
The Taycan isn't about to overtake something like a Range Rover when it comes to its ability to support basecamp at an event or a picnic, but even so, my nine-year-old son Henry has been able to jump into the boot and use the lip as a seat for snacks on National Trust outings (we've been a car-park curveball there, too). He's found it far easier to climb aboard than he would in a jumbo SUV with a much higher load lip.
Even so, Porsche's low stance doesn't make getting in or out of the seats particularly graceful – and this is made worse when you're trying to go five up. But I recently repeated ed-in-chief Steve Fowler's feat of getting that number of people – three adults and two children, in my case – into the Taycan for a trip home from London. Nobody complained about being squished once the amateur dramatics of loading the cabin had been completed.
Of course, none of this all-round practicality would matter if the Taycan spluttered to a flat battery-induced halt after even a modest journey. But right now the predicted range is pushing 300 miles – closer to the WLTP city numbers than the official combined figure of 277 – thanks to efficiency in milder weather that comfortably tops 3.2 miles per kWh. 
That's not stellar in the overall scheme of things, but for a car that weighs more than two tonnes yet is also able to offer this level of performance, dynamic prowess – and, yes, practicality – it's very decent indeed.
Porsche Taycan 4S Cross Turismo: second report
John delights in the joy of specs on his car
There's money to be made in cars, I'm told. Lots of it. And for a brand that doesn't actually sell vast quantities of vehicles (compared with some brands, at least), Porsche does a darn good job of putting cash in the bank. The fact is, the German manufacturer's margin on every car it shifts is the envy of vast swathes of the industry. Last year, this was 16.5 per cent.
Having delved deeper into the spec of my Taycan Cross Turismo fleet car, I think I can see where the magic dust resides. Porsche is king, I reckon, of pitching its cars at precisely the right price, and then allowing its well heeled customer base to stick a few thousand quid onto the eventual bill via a quite staggering options list.
My car isn't even all that crazy – in fact, Porsche keeps a reasonably sensible lid on such things where its press vehicles are concerned – but its original list price of £88,270 balloons to over £102,000 once the extras are factored in. And it's easy to see how this could happen. 
The Bose surround-sound system fitted to this particular vehicle is one of the finest bits of in-car audio I've heard in years, mixing real punch with extraordinary clarity. It adds £956 to the price, but if I were of the means to consider buying an £80k EV, I'd definitely tick its box time after time.
Where Porsche gets really clever is on the cosmetic stuff – the elements that really will make your Taycan your Taycan. Our car's Ice Grey metallic paint costs £1,683, for instance. The Offroad Design package? That'll be £1,161. Even switching the model badge from silver to a matt-grey finish (as seen in our main image) costs a surprising £168 – a significant option price on many a mainstream model, but a drop in the ocean in Porsche terms.
I completely get all of this – and I'm not even highlighting the issue because I think it's a negative. Porsches are sold in relatively small numbers, so building the complexity into the manufacturing process to facilitate this sort of personalisation means that  buyers have the potential to spec up their car to a level that means they will never see an identical example on the road.
There are a few areas where I think Porsche is being cheeky, mind you. Three-phase charging is potentially useful on the continent, but I'd never spend the thick end of £1,200 on it when the standard 7kW unit can cope with overnight refills anyway. There's a frankly laughable USB-C charging cable on the configurator that costs £28 (you can get three on eBay for a fiver). Oh, and our car's £9 for a first aid kit seems a bold mark-up when, at retail prices, even Halfords will sell you one for almost half that. 
At least Porsche has the sense to offer a choice of charging cables; you have to pay £210 for one (boo, hiss) but you can pick between a three-pin public adapter or a thicker Type 2 cable that's more useful for wallboxes. I'm not sure many owners would make use of a three-pin option.
You may remember, incidentally, that our Taycan let the side down a little a few weeks back, when it refused to move off my driveway under its own steam. After some investigation, it turns out that the aforementioned optional three-phase charger had developed a fault, so it had to be replaced, giving me another reason not to bother with it.
We're informed that a software patch, which hadn't been installed on our car, would have prevented the issue in the first place.  A working charger has now been fitted and RX71 ZZA is back feeling fresh as a daisy, ready for a few summer road trips. Bring them on.
Porsche Taycan 4S Cross Turismo: first report
Track-day action with a difference in our new Porsche Taycan 4S Cross Turismo
When a new fleet car arrives, we usually spend a few hours going through the cabin, learning the different features. We may even read the manual (yes, really), while there's a lot to be said for a good, long journey to help us settle in. But visiting a test track, accompanied by an instructor? That's a rarity.
However, that's just what we've done with the latest addition to our fleet – the Porsche Taycan 4S Cross Turismo – and it's the same approach that we'd have taken if we'd actually bought the car. Anyone who purchases any new Porsche in the UK gets a complimentary half-day driving experience, you see – regardless of whether they've just taken delivery of an all-electric Taycan or a 911 GT3 RS track-day special.
Even so, our own Taycan doesn't really seem an obvious candidate for track activity. As the Cross Turismo version, it's the slightly jacked-up, semi-estate version of Porsche's EV, more focused on school runs and driving holidays than lap times and clipping apices. But at the same time, even the relatively modest 4S boasts some stonking performance figures; with 469bhp on tap, and up to 563bhp and 650Nm available under launch control, this is a full-sized family car that can crack the 0-62mph sprint in 4.1 seconds.
It turns out that Porsche's Experience Centre in Silverstone is fully EV-ready, with a couple of fast chargers out front and another half-dozen at the side of the imposing building to keep the in-house fleet of Taycans up and running. Yes, you've read correctly; most customers don't want to drive their own pride and joys on track, but because they're meant to go through the experience in an equivalent model to the one they've just bought, Porsche has a bunch of Frozen Blue Taycans along with the usual Caymans, Cayennes, Macans and 911s.
Surmising that it makes little difference whether I drive Porsche's Silverstone-based car or one owned by the press office, I opt to take our own Cross Turismo out onto the track – but only after attending the briefing, where Porsche officials guide the owners on everything from their cars' braking ability to nutrition, health and fitness.
My tutor for the afternoon is a chap called Brian Saunders – an accomplished GT racer who splits his time between helping punters at Porsche and fine-tuning the technique of other racing drivers. We start off with a few gentle laps of the test track, after which he concludes that my lines and anticipation are good, but that my brake-pedal modulation is "horrific".
It soon becomes clear that the guidance around the fairly sinuous handling track isn't about learning to drift; Brian's focus is on getting me to drive more smoothly, particularly when easing off the brakes, and trying to anticipate how the road ahead is going to twist or turn.
I've told him to be brutally honest (he says he's a perfectionist, so I guess he'd do that anyway) but after several laps he seems happier with my driving – enough so to put it to the test on the other track, which also includes the opportunity to sample the Taycan's remarkable launch control.
Just when I think I'm getting the hang of things, Brian directs me to the kick-plate – a water-soaked, plastic-coated stretch of asphalt with a moveable section of road at its entry. We approach at 20mph, the rear of the car is suddenly thrown off course and, before I know it, 2.3 tonnes of Weissach's finest is sliding gracefully at right angles to the intended direction.
Brian starts working on my technique, cutting down my reaction time, maintaining my focus on the direction I want to travel and removing needless steering input. It takes a few goes to get it right, but by the end of class I feel considerably more tuned in to how the Taycan behaves in situations such as this.
Ultimately I come away with a better understanding of why this half-day is so valuable to Porsche and its customers. While most of the Porsche Experience Centre's day-trippers are new buyers, the bulk of the other attendees are repeat visitors, keen to further explore the limits of what their cars can do, in a safe, controlled environment. There's performance to thrill and delight, of course, but also the opportunity to get a solid grounding in the cars' systems, and how to get the best out of them. I certainly feel I'm in the best possible place as we approach six months with 'our' Porsche.
| | |
| --- | --- |
| Model: | Porsche Taycan 4S Cross Turismo |
| On fleet since: | April 2022 |
| Price new: | £88.270 |
| Engine: | 2x e-motor, 483bhp |
| CO2/tax: | 0g/km/£0 |
| Options: | Black leather-free interior (£2,538), Ice Grey metallic paint (£1,683), 20-inch Turbo-design wheels (£1,776), Panoramic roof (£1,137), 22kW onboard AC charger (£1,179), Sport Chrono Pack (£788), Bose surround-sound system (£956)  |
| Insurance*: | Group: 50 Quote: £1,516 |
| Mileage: | 10,615 |
| Any problems? | Software issue |
*Insurance quote from AA (0800 107 0680) for a 42-year-old in Banbury, Oxon, with three points.