Cars we can't buy in the UK, but wish we could
We choose our favourite cars from overseas
The onset of electrification and the increasingly global nature of the car industry mean we've rarely had as wide a choice when it comes to what we drive. But there are still some great cars which haven't made it to the UK. 
We've picked out the models that we're sure Brit buyers would love to get their hands on if they ever made it onto our roads. There are plenty of models to choose from, so we've included a variety that ranges from American V8 muscle cars to tiny Japanese sports cars. 
The best cars you can't buy in the UK
Read on to find our eight favourite cars from overseas, listed below.
Acura Integra
For those with a long memory, the Integra means only one thing – Honda's performance icon of the nineties, which was the first Type R sold in the UK. But the Integra name was revived in 2021 in the US under Honda's upmarket Acura brand, and while the hatch is as smart and capable as you would expect, it's what's coming next that has us looking across the Atlantic enviously. 
According to Acura, a Type S version will deliver "ultimate street performance with a high-revving driver experience". Its 300bhp-plus engine will come from the Civic Type R, and if past form is anything to go by, it promises to be great to drive – if not quite as extrovert as its much-loved predecessor.
Dodge Challenger
It's one of America's most revered muscle cars, but change is on the cards for the Challenger, with an electric model scheduled for 2024 and Last Call special editions currently being rolled out. What a shame, then, that we never got to appreciate the charms of the iconic performance coupe here in the UK. 
Granted, its blend of brutalist design and ludicrous power – more than 800bhp on some models – would have no place in the congestion we're accustomed to on this side of the pond. But who can't fail to covet a car that wears its heart on its sleeve so blatantly? A Hellcat or a Demon, anyone?
Ford Bronco
Since its debut in 2021, this retro-styled off-roader has picked up multiple awards in the US, thanks to its appealing design and go-anywhere ability. And while the market for a Jeep Wrangler rival is small in the UK, there was still a sense of disappointment when Ford announced that British buyers will miss out as it is made available in select European markets this year. 
London dealer Clive Sutton can bring a left-hand-drive model in if you're really keen, but we'd love to see the Bronco offered here officially. Just imagine the attention you would command in the outrageous 412bhp Raptor...
Hyundai Elantra N
The outstanding progress of Hyundai's N performance division has been one of the most welcome developments of recent years. But one N model we're missing out on is the Elantra. While similar to the i30 N that it shares parts with, it's not quite as focused, proving a bit more mature to drive. 
That's not a bad thing, though, because the 276bhp saloon takes on a pleasing character of its own – and offers genuine practicality, too. While it's undeniably better suited to the US market it was developed for, we certainly wouldn't quibble if it made its way over here.
Kia Telluride
The list of recent World Car of the Year winners consists of some pretty impressive names: the Volvo XC60, Jaguar I-Pace, Volkswagen ID.4 and Hyundai Ioniq 5 and 6, for example. And then there's the Kia Telluride. That's right, in 2020 the car voted the best in the world was one we don't get here in Britain. 
Partnership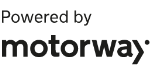 Need to sell your car?
Find your best offer from over 5,000+ dealers. It's that easy.
Its size and similarity to the Sorento, plus the arrival of the EV9, count against it, but the seven – or eight – seater is comfortable, decent to drive and looks great – which as we've seen in recent years, isn't always the easiest trick to pull off on a large SUV. 
NIO ET5
Shanghai-based EV maker NIO has told Auto Express that the ET5 is coming to Britain. But contrary to some online reports, no time frame has been confirmed for the firm's UK debut, nor do we know specifically which models we'll be getting – although we're confident the ET5 will be in its plans. 
Let's hope so, at any rate. Not only does the saloon look great, but with the potential for 0-60mph in 4.3 seconds and a range of up to 620 miles, it has all the right credentials to make anyone considering a Tesla Model 3 think twice. There's also an even more practical estate option, if that suits.
Toyota GR Copen Sport
Remember the Copen, a diminutive roadster once sold in the UK by Daihatsu that some thought cute, and others dismissed as a Noddy car? Well, the badge lives on in Japan, on an infinitely more stylish model that is sold both by Daihatsu and its parent company, Toyota. 
Better still, it's been tuned by Gazoo Racing, the wizards behind the GR Yaris – so even though it produces only 63bhp from its 660cc three-cylinder engine, a thoroughly entertaining drive is the order of the day. Yes, at only 3,395mm, it's tiny, but few cars are as big on feelgood factor.
Zeekr 009 
Owned by Geely, which also counts Volvo, Polestar and Lotus in its stable, Zeekr is another premium EV brand from China that is preparing an assault on the European market. Its intentions for the UK, though, are less clear. 
If emulating Tesla's ability to surprise is part of its agenda, it has scored a direct hit with the 009, an outlandish MPV that offers more than 500 miles of range. With six seats, brutal lines and an imposing nose, few cars are capable of making a statement while carrying your kid's five-a-side football team. Little wonder the brand has been dubbed Attention Zeekr by some. 
Which non-UK car would you like to drive? Tell us in the comments section below...