Top 10 longest range electric cars on sale 2023
Racking up the miles? These are the electric cars with the longest battery ranges that you can buy in the UK
Electric cars have evolved at an extraordinary rate over the past decade or so, and there's no better illustration of that progress than remembering the original Nissan Leaf from 2011 could cover just 109 miles before it ran out of juice. That meant you couldn't drive it from London to Birmingham without desperately searching for a plug socket at least once. But these days the longest range electric cars can cross entire countries and still have battery charge to spare.
Most people don't need a car with a 400 or even 300-mile range if they have a short commute or can charge up at home whenever they need to, but there's no denying range anxiety will be a factor in some potential electric car buyers' choice of EV. A long range means drivers can tackle long journeys without needing to stop, while for others it simply means they don't have to remember to charge their car as regularly.
A long range can also just be a perk of having one of the very latest EVs in high-spec guise with a big battery, but we'd always advise buyers to think carefully about the amount of range they need rather than simply going for as much as they can afford. Generally speaking, big range means a big battery which bumps up the weight of the car and the price. If you can live quite comfortably with a cheaper, shorter range model you can save cash and may actually gain some efficiency thanks to the lower weight.
To help you understand just how much range you can get in modern EVs, we've compiled a list of the longest ranges offered by electric cars currently sold in the UK. The figures shown below are all derived from the official WLTP efficiency test, which is designed to be more representative of the range drivers will actually achieve in the real world than the old NEDC test.
The longest range electric cars on sale in the UK
Read on to find out more about the top 10 longest-range electric cars you can buy in the UK…
10. Lotus Eletre - 373 miles
A four-door, 2.5-tonne luxury SUV might not be the first image that comes to mind if we asked you to picture a Lotus, but the Eletre heralds a new era for the British brand and can give rivals from Porsche, Lamborghini and Aston Martin a run for their money. The Eletre is extraordinarily well made and features a high-quality, hi-tech cabin that's complimented by a huge amount of rear cabin space and a sizable boot.
Of course, it still needs to feel like a Lotus when you're at the helm. Thankfully, the Eletre's steering is great, the ride is well controlled, and ultimately the all-electric hyper-SUV delivers a level of interaction that makes it genuinely enjoyable to drive. The fire-breathing, tri-motor Eletre R goes like absolute stink, but the mid-range Eletre S that's expected to be the big-seller of the range still packs a punch.
Lotus claims the base Eletre and Eletre S are also good for 373 miles on a charge thanks to the simply colossal 112kWh lithium-ion battery all models get, while recharging from 10-80 per cent takes just 20 minutes if you find a ultra-rapid chargepoint capable of 350kW charging speeds. 
9. Mercedes EQE - 376 miles
The little brother to Mercedes' range-topping EQS limo, the EQE is an executive saloon that's essentially the all-electric equivalent of the E-Class in the brand's range. It uses the same EVA2 platform as the larger EQS, and its looks are just as uninspiring, but the EQE is highly aerodynamic and can accommodate a large 90kWh battery that allows for its 376-mile range.
Partnership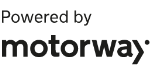 Need to sell your car?
Find your best offer from over 5,000+ dealers. It's that easy.
If there's one thing the EQE gets right it's ride comfort, regardless of your speed, and refinement is excellent, too.  However, the EQE does tend to bob around on its suspension just a little more than feels natural at higher speeds, and its high driving position and 2.3-tonne kerbweight make it feel more like an SUV to drive.
The EQE's 170kW maximum charging speed isn't exactly remarkable, either, especially compared to rivals from Porsche and Audi. The infotainment system and other tech onboard is excellent, though poor visibility and small boot count against the Mercedes.
8. Polestar 3 - 379 miles
Polestar's first SUV is only its third model overall, but, if the Polestar 2 is anything to go by, the 3 should be cause for concern amongst its more established competition. 
The Polestar 3 takes aim at the premium end of the electric SUV market, with rivals such as the Audi Q8 e-tron and BMW iX in its sights. Sharing a platform with the seven-seat Volvo EX90, the 3 is fitted with a notably large 107kWh battery pack. Polestar claims that this unit is good for up to 379 miles of range, while 250kW rapid charging capability means a 10-80 per cent charge time of just 30 minutes.
Inside, the Polestar 3 is equipped with a generous helping of luxurious creature comforts. These include a panoramic glass roof, ambient lighting, a 360-degree parking camera, soft-closing doors, cabin air filtration, heated rear seats, a 25-speaker Bowers & Wilkins stereo and the latest Android Automotive infotainment system. Prices currently start from less than £80,000, with first examples expected to arrive towards the middle of 2024.
7. BMW iX - 382 miles
The iX is BMW's flagship electric SUV, and it boasts a flagship-worthy range figure of up to 382 miles. Admittedly, the iX's styling is rather divisive but there's no cause for argument when it comes down to sheer capability. Every iX features a dual-motor setup for all-wheel drive, while inside the cabin is full of soft-touch materials and a high level of quality is evident throughout.
Two 14.5-inch curved screens feature BMW's latest iDrive system, which is one of the slickest infotainment systems on the market, and few rivals come close to the iX's level of refinement. The seats offer superb comfort and soothe you on long journeys, while each passenger has a generous amount of space to enjoy.
Even though the iX is a 2.4-tonne SUV, it's great to drive and performance figures are exactly as you'd expect from a BMW. Even the least-powerful xDrive40 will accelerate from 0-62mph in 6.1 seconds, or you can inject the spirit of BMW's legendary M cars into the all-electric iX by opting for the 611bhp M60 model that will do the 0-62mph run in a mere 3.8 seconds. It's the mid-range xDrive50 we're interested in here, as this is the version with the 382-mile range. It's still pretty rapid though, with 0-62mph taking just 4.6 seconds.
6. BMW i7 - 387 miles
For the first time, BMW's flagship executive limousine is available with all-electric power. Unlike its biggest rivals, the Tesla Model S and Mercedes EQS, the new i7 shares its platform with a combustion-engined counterpart, the 7 Series. However, this doesn't mean that any shortcuts have been taken with the i7's powertrain.
The i7 features a huge 101.7kWh battery that BMW claims is good for up to 387 miles of range. BMW has been clever with the battery pack's design, too. It's super-thin in order to prevent intrusion into the cabin space – a vital element of any luxury car – while 195kW maximum charging speeds make a 10-80 per cent top-up achievable in as little as 34 minutes.
A near-silent driving experience, superb refinement and high-quality materials mean that comfort can be found in abundance. The i7 has acres of space and a real sense of occasion, which certainly helped it secure our Luxury Car of the Year award for 2023. 
If you are fortunate enough to be regularly chauffeured in your i7, it's definitely worth taking a look at the options list. The Rear Comfort Pack will allow you to electronically recline and adjust the heated and ventilated seats, while the 31-inch 8K folding Theatre Screen will keep you thoroughly entertained. 
5. Tesla Model 3 - 391 miles
The Tesla Model 3 has been on sale in Britain since 2019, and although it finds itself with more rivals than ever, it's pretty easy to figure out why so many EV advocates in the UK have bought or leased one. The Model 3 may be Tesla's cheapest model, but there are no sacrifices when it comes to range, as every version can cover over 300 miles on a single charge. 
The facelifted Model 3 unveiled at this year's Munich Motor Show will reportedly go even further. The new Model 3 Long Range has an official range of 391 miles (up from 374 miles), although Tesla estimates that cars riding on the smaller 18-inch wheels will go 421 miles before the battery runs flat.
The Model 3 has also proved itself to be extremely efficient during our own testing in the past. Access to all Tesla Superchargers is another perk of Model 3 ownership, and will be particularly appealing for those who cover lots of motorway miles.
There's plenty of the brand's signature tech to be found on-board too, with the facelifted Model 3 set to feature a 15.4-inch touchscreen that's the same size as before but now has more usable screen space. New acoustic glass, quieter tyres and sound-deadening materials should also help improve refinement, while performance is still mind-boggling. The new Model 3 Long Range for instance will go from 0-62mph in just 4.4 seconds.
4. Tesla Model S - 394 miles
As the competition continues to get better, the car that cemented Tesla's place in the electric car market, the Model S, received a major update in 2021. It took a while for the facelifted flagship saloon to make it over here, but it finally hit UK roads in 2023 with a maximum range of 394 miles. Of course, the caveat is that the Model S is now available exclusively in left-hand drive form.
It's easier than you might think to forget that though, once you consider the thoroughly impressive range, and the performance it offers. The dual-motor Long Range Model S will sprint form 0-60mph in just 3.1 seconds, keeping it well in the sights of top supercars. If for whatever reason that isn't fast enough for you, the Model S Plaid brings this time down to an astonishing 1.99 seconds with its three electric motors pumping out 1,006bhp and 1,420Nm of torque, all of which is available the instant you tap the accelerator – as we got to experience first hand.
Technology is as plentiful as ever and the Model S retains its somewhat minimalist interior styling, but the recent facelift brought with it a new 17-inch landscape touchscreen that's as sharp and precise as an iPad or other tablet. Tesla's Autopilot system and other kit helps take some of the stress out of long journeys, as does access to the Tesla Supercharger network if the battery starts to run low on charge.
3. Polestar 2 - 406 miles
Another model that shows the rapid progression of electric technology is the Tesla Model 3's Scandinavian archrival: the Polestar 2. It previously had a maximum range of 341 miles, but thanks to a facelift and some significant updates under the skin, the Polestar 2 can now cover 406 miles before it runs out of juice, according to its maker. That's an impressive feat in its own right, and even more so when you learn the Long Range Single Motor version with that headline-grabbing range figure costs less than £50k – about half as much as the Tesla Model S we just mentioned.
There's more to the Polestar 2 than its new range stats, though. It feels better built than the Model 3, looks a lot better to our eyes, and its Google-powered infotainment is top-notch. The hatchback tailgate is another plus point, as is the 41-litre 'frunk' under the bonnet, so there's plenty of room for four people and all their gear. 
Our biggest gripe, and what holds the Polestar 2 back from being one of the best electric cars on sale, is its incredibly firm ride. In fact, it actually makes the ride uncomfortable on rougher UK roads, and when going up against rivals from Tesla, Hyundai and BMW not plagued by the same issue, that's a real deathblow.
2. Fisker Ocean - 440 miles
California-based electric car maker Fisker has a range of EVs in the works at the moment, from a sub-£30,000 SUV to a five-seat convertible GT packing over 1,000bhp. But its first model to market is the Ocean – a stylish family SUV with some unique and very clever features, plus an enormous range in the right configuration.
The entry-level Ocean Sport has a range of 273 miles, the Ocean Ultra has a 379-mile range, while the range-topping Ocean Extreme and limited-run Ocean One can cover an unbelievable 440 miles on a single charge – according to Fisker at least. That enormous range figure is thanks to an equally massive 106.5kWh useable battery and two electric motors that provide all-wheel drive and 557bhp.
Like the Polestar 2, the Ocean Extreme and One's price tags are just as impressive as its claimed range, with both coming in at just over £60,000. You also get a very generous 476-litre boot, lots of tech including a 17.1-inch display that can rotate if you want to watch a movie while charging, and the ability to open all the windows and sunroof with a touch of a button which gives a close-to-open-top feel to the Ocean.
1. Mercedes EQS - 452 miles
The longest-range electric car currently on sale in the UK is the Mercedes EQS: the three-pointed star's zero-emissions alternative to its own S-Class executive limousine. Its deeply impressive maximum range of 452 miles is offered by the entry-level EQS 450+ model.
This is thanks to a gigantic 107.8kWh battery pack and a very low coefficient of drag, so it's slippery through the air and therefore efficient at speed. The high-performance Mercedes-AMG EQS 53 version trades range for speed – with a staggering amount of power on tap, 0-62mph takes less than four seconds, but range drops to 348 miles at best.
In our minds, however, the EQS should be all about luxury, and it feels as though Mercedes has held back in this area so it doesn't step on the toes of the superb S-Class. The BMW i7 trumps the EQS when it comes to accommodation, tech and quality. The 'Hyperscreen' infotainment display that virtually covers the entire dashboard is admittedly quite impressive, and works fairly smoothly in practice, but you need to jack up the driver's seat to an SUV-style height just to see over the high dashboard properly.
Considering a new electric car? Check out our sister site DrivingElectric's list of the top 10 best EVs on sale today...