​Fastest SUVs in the world 2023
We run down the fastest SUVs you can buy right now… 
Gone are the days when all SUVs were lumbering and slow. Advances in powertrain technology and a shift in focus from off-road to on-road performance mean that even the biggest 4x4s can now compete with supercars when it comes to acceleration. Indeed, the popularity of the SUV formula right across the modern car market has seen many supercar manufacturers build one of their own. It all means that the title of 'fastest SUV' is more keenly fought-over than ever.
As with bonafide supercars, the kind of performance these ultra fast SUVs are capable of dishing out comes at a price. The ranks of today's fastest SUVs contain models from Ferrari, Lamborghini, Aston Martin and Porsche and buying into that kind of performance pedigree isn't cheap. That said, electrification has democratised the fast 0-62mph sprint in recent times and you'll also find a number of slightly more affordable electric SUVs that can turn in a blistering sprint if shown a clear stretch of tarmac. 
Thanks to its boxy design and general bulk, the average SUV wages a constant war against the laws of physics. What these top-performing models show is that a portly kerb weight and garden shed aerodynamics are no obstacle to some serious hustle if there's enough raw power on call. Just don't mention the fuel economy, or even the efficiency of the electric cars when driven in this manner.
Below we've ranked the  fastest SUVs on sale in reverse order according to their official 0-62mph acceleration time. This works out as a better measure of pace as top speeds tend to be electronically limited, and acceleration has more relevance to real-world driving for owners of these mighty behemoths. So strap yourself in, give the pedal a good stomp and read on for the fastest SUVs in the world…
World's fastest SUVs by 0-62mph time
Here they are, the fastest SUVs in the world counting down in reverse order
8. BMW X5 M/X6 M Competition
0-62mph: 3.6s
Top speed: 180mph 
Both the original X5 and X6 were pioneers in their own right. While the X5 showed BMW could make an SUV with surprisingly car-like handling, the X6 heralded the rise of the coupe-SUV class. 
Since then, BMW's M division has tinkered with both, and the current versions are among the fastest SUVs in the world. Competition badged models have the twin-turbocharged 4.4-litre V8 from the M8 Competition and 48-volt mild hybrid power, which combined produce a whopping 626bhp. The 0-62mph times stand at 3.6 seconds and if you opt for the M Driver's Package, the 155mph speed limiter is lifted and you'll roar onto 180mph.
7=. Tesla Model Y Performance
0-62mph: 3.5s
Top speed: 155mph 
The Tesla Model 3 Performance became an Internet legend thanks to its startling off-the-line pace, and now the same powertrain is offered in the Model Y Performance crossover. Dual motors at the front and rear axles provide instant torque and plentiful traction, launching the hottest version of the big-selling Tesla SUV from standstill to 62mph in a hushed 3.5 seconds. Not bad given its relatively affordable (£60,000) price tag and non-existant tailpipe emissions.
The Model Y Performance isn't quite as adept when it comes to tackling corners, although its grip levels will satisfy most drivers. The ride is fairly brittle, and there's not much feel through the steering wheel so its strength definitely lies on straight, and preferably wide, tarmac. 
7=. Kia EV6 GT
0-62mph: 3.5s
Top speed: 162mph 
Partnership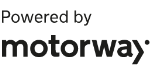 Need to sell your car?
Find your best offer from over 5,000+ dealers. It's that easy.
Is Kia's EV6 an SUV? The debate will rage on but it's certainly got 'crossover' elements to its design and what's not in doubt is that the GT version is stupendously fast - mind-boggling so by Kia's previous standards.
The Korean cruise missile has a dual-motor electric powertrain that delivers four-wheel drive. You'll be glad of the extra traction too, because there's 577bhp and 740Nm of torque, enough for a 3.5s 0-62mph time and a 162mph top speed.
Together with the Tesla Model Y Performance, the EV6 GT shows how electric cars have made silly acceleration numbers accessible at a far lower price point than ever before. For a shade over £61,000 this is a car that can rival a Porsche Taycan GTS not to mention all the other highly-strung SUVs on this list.
6. Jeep Grand Cherokee Trackhawk
0-62mph: 3.4s
Top speed: 190mph 
The Jeep Grand Cherokee Trackhawk might not have the performance car brand equity of some of the other SUVs in this list, but it more than makes up for it with 707bhp and 881Nm of torque on tap. The engine comes out of a Dodge Challenger Hellcat and it's a raucous 6.2-litre supercharged HEMI V8. The soundtrack is sensational, so don't be surprised to see your fuel gauge drop with every dab of the throttle. 
Despite having to haul around 2.4 tonnes, the Trackhawk manages to get from 0-62mph in just 3.4 seconds - that's 1.4 seconds quicker than a V8-engined Ford Mustang.
2=. Porsche Cayenne Turbo GT
0-62mph: 3.3s
Top speed: 186mph
The Porsche Cayenne was the original uber-SUV, and if it wasn't for the likes of Lamborghini, Ferrari and Aston Martin arriving on the scene, it would still be the undisputed driver's choice in the class today. A 0-62mph time of 3.3 seconds is supercar performance in anyone's language and being a Porsche, the Cayenne Turbo GT can back its straight-line pace up with agility levels that belie its size.
Its 4.0-litre V8 petrol has been tuned to bring the Cayenne Turbo GT's power up to 631bhp with maximum torque of 850Nm. In typical Porsche fashion, there are numerous other upgrades too, making this a car that can waft its way to the Nurburgring and turn in a few very lively lap times before whisking you home again in comfort.  
2=. Ferrari Purosangue
0-62mph: 3.3s
Top speed: 192mph
As hard to pronounce as it is to catch, the Purosangue is the car that many Ferrari fans didn't want to see built but thousands of Ferrari customers around the world were crying out for. Whatever your views on the prancing horse badge adorning the nose of an SUV, you can't argue that Ferrari hasn't done the job properly.
The 715bhp, 6.5-litre V12 engine pushed way back to the rear of the engine bay produces an experience unlike any other SUV. The 0-62mph sprint of 3.3s puts it firmly towards the top of our fastest SUVs list and the 192mph top speed is only narrowly beaten by its rival from Aston Martin. 
2=. Lamborghini Urus Performante
0-62mph: 3.3s
Top speed: 190mph
Even in this list of ostentatious SUVs, the Urus manages to stand out, just as a Lamborghini should. Yes, prices start from over £170,000 for the Performante version but that could be seen as relatively good value for a practical Lamborghini with supercar-baiting performance and genuine off-road capability. Of course, you'll be rocketing past £200,000 with a few option boxes ticked. 
A twin-turbo V8 nicked from the Porsche Cayenne Turbo has been tuned to a stonking 657bhp in the Performante model. Select the sportier drive modes and you'll be intoxicated by the noises coming out of the exhaust as you roar from 0 to 62mph in a scarcely believable 3.3 seconds.
2=. Aston Martin DBX707
0-62mph: 3.3s
Top speed: 193mph
Aston Martin bills the new DBX707 as the 'fastest luxury SUV in the world'. While Tesla's definition of luxury probably differs from Aston Martin's, there's no arguing that the DBX707 is a seriously impressive SUV.
The standard DBX borrows a 4.0-litre twin-turbo V8 from Mercedes-AMG and in the DBX707 that same engine is tuned to a monstrous 697bhp. To handle the extra torque (all 900Nm of it), Aston has also fitted a new transmission featuring a wet clutch system and tuned the suspension for even sharper dynamics. 
1. Tesla Model X Plaid
0-60mph: 2.5s
Top speed: 163mph
The Model X's brutal acceleration has been well-documented online with multiple videos of the all-electric SUV embarrassing supercars in drag races. The most wickedly powerful Plaid model will see 60mph come and go in 2.5 seconds - although if you regularly do this the 333-mile range drops dramatically. 
This level of performance becomes all the more incredible when you bear in mind the Model X will seat seven and can cruise in near-silence on the motorway. It may lack the wow-factor of a Purosangue or Urus Performante but you can't argue with that kind of pace.
Fastest SUVs in the world by 0-62mph time 
| | | |
| --- | --- | --- |
| Position | Model | 0-62mph |
| 1 | Tesla Model X Plaid | 2.5s |
| 2= | Aston Martin DBX 707 | 3.3s |
| 2= | Lamborghini Urus Performante | 3.3s |
| 2= | Ferrari Purosangue | 3.3s |
| 2= | Porsche Cayenne Turbo GT | 3.3s |
| 6 | Jeep Grand Cherokee Trackhawk | 3.4s |
| 7= | Kia EV6 GT | 3.5s |
| 7= | Tesla Model Y Performance | 3.5s |
| 8 | BMW X5 M/X6 M | 3.6s |
Fastest SUV by top speed
If you'd prefer to judge the fastest SUV by top speed rather than 0-62mph time, The Aston Martin DBX707 is the winner with a 193mph maximum. Described as "the Supercar of SUVs" by Aston Martin, the DBX707 moves high-riding models even closer to the 200mph barrier. To push its bodywork at these speeds, there's a mighty 697bhp (707PS) tuned version of its 4.0-litre twin-turbo petrol V8, with a revised nine-speed automatic gearbox and 900Nm of torque.
Which is your pick of the high-performance SUVs? Or take a look at the fastest accelerating cars in the world.