Top 10 best luxury cars to buy 2023
Indulge yourself with our list of the most luxurious cars on sale today
Whether it's an SUV or a limousine, to be considered one of the best luxury automobiles money can buy a car must be made of the finest materials, feature the very latest technology and offer the most refined experience possible.
Saloons (or limousines, in most cases) were once synonymous with the luxury car market, but many brands have witnessed the success of the Range Rover and have cashed in by adding luxurious SUVs to their lineups. Even the way that these cars are fuelled is evolving, with models such as the BMW i7 and Rolls-Royce Spectre sprinkling all-electric power into the mix.
Regardless of these constant developments, the main factor when evaluating luxury cars remains the same: how much luxury do you get for your money? The best luxury models come with plush seats – often covered in soft leather – while even rear seat passengers can expect electric adjustment, massage options, and maybe even a recline function. There will be legroom to spare and the kind of in-car entertainment that used to be the preserve of first-class transatlantic flights, with high-end audio and visual systems that can be tailored to any requirement.
The best luxury cars to buy
We've thoroughly tested every luxury car currently on sale in the UK to identify the very best among them. Read on below to find our top 10 luxury cars listed in reverse order.
10. Porsche Panamera
The current Panamera has been around since 2016, but a facelift in 2021 kept it feeling as fresh as ever. With an estate "Sport Turismo" version also available, your dog can savour the luxury, too. 
Like the Porsche 911, the Panamera is a masterclass in evolution ahead of revolution when it comes to its development, and it's clear that the latest Panamera is a logical progression from its predecessor. Thankfully, that means it looks more appealing than the original. The lines have been smoothed out, yet the 911 styling cues remain, while the driving experience has been enhanced to boost its range of ability.
It's just as driver-focused as before, so it's a pleasure to drive quickly, and it has performance by the bucketload, but the air-suspension can be switched to comfort mode at the press of a button to keep back-seat occupants comfortable and unruffled.
9. Rolls-Royce Phantom
There's no doubt that the Phantom is an incredible car. It's powered by a 6.75-litre V12 petrol engine, which produces 563bhp and a satisfying 900Nm of torque. This allows you to plant your right foot and accelerate from a standstill to 62mph in 5.3 seconds and on to a limited top speed of 155mph.
The price is suitably large to go with the Rolls' grand dimensions and 21- or 22-inch wheels, as the least you can expect to pay is north of £400,000. If you so much as look at the options list, you will find that this figure heads upwards very quickly.
On the road the Phantom is unbelievably quiet and comfortable – as you would expect – but should you find yourself in the driver's seat, you will have a mixture of features to make sure you enjoy your time there. Firstly, there is four-wheel steering to aid in low-speed manoeuvres and high-speed stability, then there is the air suspension and active roll management to prevent unwanted lurching of the body through the corners – all of which make this enormous car a lot easier to keep under control.
8. Rolls-Royce Spectre
Charles Rolls predicted electric propulsion would be the future of the car, and more than 120 years later the Rolls-Royce Spectre is the first EV to wear the Spirit of Ecstasy. It also serves as the spiritual successor to the Phantom Coupe to some, as well as the start of a new era for the British brand after it pledged to go electric-only by the end of the decade. 
Partnership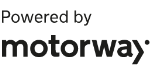 Need to sell your car?
Find your best offer from over 5,000+ dealers. It's that easy.
In the meantime though, if you open the Spectre's huge rear-hinge doors and you will see that this four-seat, two-door coupe is awash with the finest leathers, woods and metals. It's ridiculously hard to find fault in the cabin, but you'd expect that to be the case when you're paying more than £330,000 for a car. The combined power output of the twin motors should prove acceptable to the most discerning driver, too, with 577bhp and 900Nm of torque on tap.
There are still some teething troubles, though. Refinement is exceptional at cruising speeds, the steering is well-judged and it even claims a range of up to 329 miles on a single charge. However, the suspension causes this three-tonne car to become noticeably unsettled when driving at lower speeds – particularly around town–- and the regenerative braking system can be a bit too intrusive.
7. Bentley Continental GT
The Bentley Continental GT is a luxury 'grand touring' coupe that will not break a sweat when being driven across continents – hence the name. Power is plentiful too, with the choice of either a 542bhp V8 or 650bhp W12 engine, although production of Bentley's 12-cylinder motor will come to an end in 2024.
The interior is a treat for anyone lucky enough to sit inside, with inspiration taken from the wings of the Bentley badge. The dashboard, for example, 'wings' majestically out from the central console, before continuing into the door trims, circling the occupants with a ring of wood and leather.
Along with the lavish design, the cabin features an array of technology including bang-up-to-date infotainment and safety systems. There's also a bundle of chassis tech that helps give the Continental GT its great driver feeling on the road. 
6. Rolls-Royce Ghost
When it comes to luxury and refinement, the Rolls-Royce Ghost delivers in spades. There are only two parts carried over from the previous model - the Spirit of Ecstasy that sits atop the bonnet, and the umbrellas hidden within the doors.
The Ghost is based on Rolls-Royce's latest aluminium chassis that it calls its 'architecture of luxury'. It can also be found beneath the Cullinan SUV, flagship Phantom and even the all-electric Spectre.
Although perhaps a little less conspicuous than its Phantom sibling, the Ghost is still five-metres long and 2.5-tonnes in weight, so it could hardly be called understated. You shouldn't have to worry about merging from slip roads, as the Ghost's 6.75-litre V12 petrol engine produces 563bhp, which allows a 0-62mph time of 4.8s and a 155mph top speed.
5. Mercedes S-Class
The long-serving S-Class still offers one of the most refined and relaxing driving experiences on sale. Vibrations through the pedals and steering wheel are non-existent, and even at motorway speeds you won't hear any wind or tyre roar.
You float along, unaware of the imperfections in the road surface, as the Mercedes simply soaks up the lumps and bumps as if they were never there to begin with. Add to this engines so quiet you will regularly be convinced the start/stop system has cut in and a silky smooth nine-speed automatic gearbox, and you have the ultimate luxury combination.
There is no surprise that the long-wheelbase model is all about the rear seat, which comes with enough legroom to kick back and watch other road users drive past in their lesser vehicles. Should even that be too stressful, the seats come with heating and massaging features to take comfort up another notch.
4. Range Rover
It might not look all that different from the model it replaced, but the latest Range Rover is quite simply the finest example of a full-blown luxury 4x4 on sale today. Our 2022 Luxury Car of the Year offers up a wider range of powertrains, increased comfort and more impressive on-board technology than its predecessor. In fact, there's an all-electric Range Rover due to arrive in 2024.
That's not to say the Range Rover has gone soft as it focuses more and more on being a luxurious SUV. It's still just as capable on a cross-continent motorway journey as it is ploughing through a muddy field. And while it's bigger than ever, it's also surprisingly nimble at low speeds thanks to the addition of rear-wheel steering.
Unsurprisingly, the Range Rover is by far the most practical car on this list. With the extra height this SUV has over its rivals, it feels truly massive in the back. The new standard-fit air suspension lowers the car to aid access, too – a helpful touch considering how tall it is. With over 700 litres of boot space and the option of a seven-seat LWB version, your whole family can travel in the lap of luxury.
3. Bentley Flying Spur
Luxury and performance are synonymous with Bentley motor cars, and the Flying Spur is the brand's 'small' four-door limousine. It uses an extended version of the Continental GT coupe's platform, and comes with the choice of a V6 plug-in hybrid, a 4.0-litre V8, or a 6.0-litre W12 engine. No matter which engine you choose, this two-tonne-plus saloon delivers a sub-five second 0-62mph time. Naturally, the W12 offers the highest top speed at 207mph.
The Flying Spur offers majestic levels of refinement and it's so well insulated and refined that even the roar of the twin-turbo 6.0-litre W12 engine is merely an underlying soundtrack.
As with all Bentleys, the Flying Spur is beautifully finished inside with the finest wood and leather trim, so occupants can be carried in supreme comfort at high speeds. Bentley's Mulliner customisation programme also means you can have your Flying Spur specified to your every whim.
2. Range Rover Sport
The standard Range Rover was a pioneer for the luxury SUV market, and is still a hugely-impressive car, but the Range Rover Sport adds in a key element that's a bit less common in this segment: a fun factor.
Considering that this large SUV weighs 2.3-tonnes, the Range Rover Sport offers a genuinely engaging drive with admirable capability in both performance and handling. The steering is precise, the air suspension keeps the car's weight in check when cornering, and the diesel, petrol and PHEV powertrain options will all launch the Sport from 0-62mph in 6.3 seconds or less. The new 627bhp version called the Range Rover Sport SV turns things up to 11, and will hit 62mph in just 3.8 seconds.
Perhaps the best quality of the latest Range Rover Sport, though, is that this performance and engagement doesn't come at the expense of luxury. The air suspension works with active noise-cancellation technology to keep things calm and refined when you want them to be. There's plenty of room for up to five passengers, too, and the materials and technology have been massively improved over the previous model. The Sport blends these qualities so seamlessly that it has beaten its sibling to become our 2023 Large Premium SUV of the Year. 
1. BMW i7
The exterior design of the latest 7 Series is certainly cause for debate, but what cannot be denied is that it is a highly-impressive luxury car. Opting for the all-electric i7 improves the package even further, and it's such a fantastic luxury experience that we've named it our Luxury Car of the Year for 2023.
It's on the road where the i7 outshines its combustion-powered sibling. While the standard 7 Series' air suspension and excellent soundproofing mean it's already a very well-refined car, the i7's electric powertrain enhances these qualities even further. Not only is it incredibly quiet to drive, but the power is delivered in a very smooth and linear fashion – exactly what you'd expect from a car in this class. 
Meanwhile, the cabin of the i7 is filled with technology, has acres of space and a real sense of occasion. Plus, quality feels worthy of the £100,000–plus price tag. As you might expect, the options list for the i7 is pretty huge and includes an upgraded Bowers & Wilkins surround sound system, reclining lounge-style seating and rear window blinds, among other luxuries. The flagship EV's true party piece is a 31-inch 8K Theatre Screen that folds down from the roof behind the front seats, however, it will cost you more than £4k to add.
Of course, sitting around and waiting for an EV to charge is far from a luxurious experience, so BMW has addressed this by fitting the i7 with a huge 101.7kWh battery that allows for a range of up to 388 miles, depending on your chosen spec. All i7s are capable of sub-5 second 0-62mph times, but if you're in a particular hurry there's a performance-oriented M Sport version available with 537bhp on tap.
Top 10 best luxury cars to buy
All of the luxury and even more space! These are the best luxury SUVs on sale…