Top 10 best track day cars 2023
Whether you're looking to shave tenths off your lap time or simply want to have fun, these are some of the UK's best track cars
With endless traffic jams, potholed roads and hidden cameras, the UK might not be the place you'd think of to go if you want to drive fast. It may seem like it's impossible to get any enjoyment from driving a car in the UK at all.
There is a solution at hand, however, and one that doesn't necessarily have to break the bank. You could take advantage of some of the finest race circuits in the UK and get your driving thrills on track.
Spending a day driving at a race track is a great way to get to know your car, and if the model in question delivers feedback and responses that encourage you to push the limits further on every lap, then it's a car worth keeping hold of.
Manufacturers know that track days are a big draw for drivers, and there are a number of track-focused models available to buy, although you don't necessarily need to go down the route of a dedicated race car for the best driving fun.
There are standard production cars that will be just as capable of providing enough excitement, while still proving comfortable enough to drive to the track and back – although if you end up becoming addicted to track days, then you could benefit from a dedicated machine.
In an ideal world, you'll be able to afford a daily driver to use for everyday jobs, and a razor-sharp track day car to garage through the week and unleash at weekends. If that isn't an option, then your weapon of choice might require some semblance of practicality. Whatever your requirements from a track day car, this round-up should have the perfect vehicle for you.
Best track day cars 
1. Porsche 911 GT3 RS
Porsche's stripped back, single-minded GT specials have always teetered near the top of every track day junky's wish list, and it comes as no surprise that the latest 911 GT3 RS is the most thrilling iteration yet. Draped with fins, vents and a truly enormous rear wing, the RS asserts its intentions before you've even slid into its carbon fibre bucket seat, ready to attack a circuit. 
And attack you most certainly can, since the RS generates 860kg of downforce at 177mph. However, even with a DRS system inspired by Formula 1, a standard GT3 can still cling to the coat-tails of its flagship sibling down the straights, as the RS offers only a slightly healthier 518bhp. Still, it fires to 62mph from rest in just 3.0 seconds, with the rev counter sweeping all the way to 9000rpm in the process. 
After the gut-punching acceleration, little can prepare you for the sheer cornering potential of the GT3 RS; it drives like a GT3 Cup car that's been reconfigured for road use, rather than a street car that gives the impression of a racing car. On Michelin Cup 2 tyres the braking forces are immense, the RS bleeding off speed at a startling rate, while fast corners reveal an incredibly high performance ceiling that only the most talented drivers can touch. 
Partnership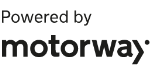 Need to sell your car?
Find your best offer from over 5,000+ dealers. It's that easy.
Even so, the GT3 RS's connected, organic feel makes it a joy below these limits, and it's one of the most rewarding road-going track cars money can buy. 
2. Porsche Cayman GT4 RS 
We've waited years for a fully uncorked Porsche Cayman in the mould of the GT3 RS, and last year, we were given just that. With a scintillating 4.0-litre flat-six from Porsche's motorsport division the GT4 RS has the firepower to thrill on track, and the chassis is also up to the task. 
With a highly adjustable, bespoke suspension setup with ball joints throughout (rather than rubber bushings), the GT4 RS drives with supreme clarity and alertness, pivoting around its centre point as it pulls grip from the tarmac. It's noticeably less extreme than the GT3 RS - chiefly because of its downforce deficit - but the Cayman is on a different plane to most other road cars. 
Admittedly, the GT4 RS feels uncompromising on the road thanks to its track-leaning DNA, and the gravelly intake roar from the engine can grate when you're cruising. It's the price you pay for a once-in-a-generation Porsche GT car, one we never thought would see the light of day. 
3. Caterham Seven 
The Caterham Seven allows you to enjoy the simple pleasures of driving. It's a perfect car to learn about track driving in and it's cheap to run every day as well.
There's a wealth of used examples available with various power outputs, but if you're looking at a new purchase the current range is pretty straightforward. Beginning with the 84bhp Seven 170, the lineup includes the retro-styled Super Seven and more powerful 360, 420 and 620 models. You can even buy a race-ready Academy version.  
The bill for a new Seven can add up pretty quickly if you delve into the options list, but if you're more focused on track racing than pootling down country lanes, you'll want to specify the R Pack which adds sports suspension, carbon fibre trim, composite race seats, four-point race harnesses, a shift light and a limited-slip differential.
If money is no object and you're feeling particularly brave, maybe try out the ferocious 620 which accelerates from 0-62mph in 2.79s and will go on to a 155mph maximum.
4. McLaren 765LT
If you're going to revive the iconic "long tail" moniker of the McLaren F1 GTR Le Mans car, you need to be certain that the model in question is worthy of the badge. Thankfully, having driven the 675LT and its 765LT replacement, both cars stand among McLaren's greatest achievements. 
It's difficult to overstate the 675LT's role in defining modern day McLaren's. It blended interaction and speed like few other supercars, and the 765LT builds on this with a genuinely breathtaking turn of pace that gives the P1 hypercar a headache. With a bombastic 755bhp twin-turbocharged V8, the 765LT's rear tyres can barely contain the fury put through them, but the chassis bristles with enough information to help modulate and apply maximum power to the road. 
As the speed climbs, the LT's extra downforce over the 720S raises the limits even further, but you need to be sharp-witted to stay in tune with the car. Thankfully - and unlike most modern supercars - the 765LT uses hydraulically-assisted power steering, which is transparent and confidence inspiring in feel. 
5. Lamborghini Huracan STO
Lamborghini models haven't always married their jaw-dropping looks with expressive, approachable driving dynamics, but the Huracan STO does. To look at, it's one of the wildest Lamborghini's ever - it resembles the scribblings of a military weapons designer - and its performance is befitting of this. 
With 631bhp, the Huracan's naturally-aspirated V10 isn't on par with wickedly powerful rivals from McLaren or Ferrari, but it counters in the nature of its delivery - and the noise. Put simply, it's one of the greatest road car engines of all time, with instinctive, linear responses and a V10 bellow that worms deep into your ears as the revs climb. 
If anything, the chassis is even more spectacular. The two wheel drive STO can be driven with phenomenal commitment despite its daunting specification - you feel keyed into the road and grip levels beneath as you push harder, batting away at the huge column-mounted paddle shifters to let the engine sing. It's Lamborghini's finest supercar in years.
6. Honda Civic Type R
Let's face it, £46,995 is a huge sum for a hot hatchback, but the latest Honda Civic Type R makes a mockery of genuine sports cars costing twice as much. It's that good. 
We loved the previous FK8-generation Type R - few cars combined outright capability and interaction quite so well - but it was one or two frustrating snags away from perfection. With the new FL5, Honda has addressed these while honing the FK8's fundamentals to an even higher standard, and the results are mesmerising. 
The Type R hints at its magic before you've even set off, the thin-rimmed Alcantara steering wheel and teardrop gear knob falling perfectly to hand. Its track day credentials quickly show themselves on the move, too, with a definite edge to the ride and a tightly-wound feel to the engine. 
The latest generation of four-wheel drive hot hatches may be quicker off the mark, but none of them drive with the intensity of the 324bhp Type R. It hunts for grip and carries incredible cornering speed, jinking over bumps and scrabbling for traction but always staying within itself and sending clear messages to the driver. It feels more Super Touring car than hot hatch, which pays dividends on a track. 
7. Toyota GR86 
The GR86 is easily the most approachable performance car on this list, in both character and price. Yes, the UK's allocation of 430 GR86's has already been spoken for, but if you can bag a nearly new example, you'll own a compact, front-engined, rear wheel drive coupe that's almost perfect in execution.
It builds on the old GT86's appetite for fun, but there are more layers to the GR86 driving experience - unravelling each of them is a treat. It still has a four-cylinder boxer engine, only this time the capacity has risen to 2.4-litres, and it pumps out 231bhp. Modest figures by today's standards, but it means that drivers of all skill levels can get stuck in. 
The engine is joyful in itself, but the true genius of the GR86 materialises through a series of corners. Aim the dainty nose at an apex and the car rotates exactly in accordance with your inputs, feeling taut and playful all the way through a bend - especially on the way out. The GT86 was playful on the limit too, but the GR86's extra grip and sophistication give a far more serious feel. For what it lacks in outright track performance, it makes up for in the all-important, tangible aspects of driving. 
8. Ferrari 296 GTB 
In pure speed terms, the 819bhp Ferrari 296 GTB is probably the most fearsome car on this list. But a 2.9-second 0-62mph time isn't its most impressive feat; that would be its ability to combine electrified tech with a bewitching driving experience. 
The 296, with its wailing hybrid V6 engine and fluid, weight-free feel, does this better than any other competitor. It shrugs off the additional mass of its plug-in hybrid electronics and delivers startling performance on road and track, while also being able to creep through towns and cities in fully electric mode. 
The optional Assetto Fiorano package trades some of the 296's compliance for extra cornering ability thanks to uprated Multimatic dampers, but in truth, this is not a car destined for the track in the same vein as those further up this list. That may change with a harder, faster "Pista" version at some point, but for now, the 296 is a surprisingly playful, deeply rewarding machine on a circuit. It requires absolute concentration to drive on the limit, but gives back in equal measure.
9. Alpine A110 R
Initially, the Alpine A110 was conceived primarily with road use in mind, but the R flips that notion on its head. The standard car is still available for those who prefer its friendlier attitude, but to find out what the platform is truly capable of, you need to strap into the R's carbon bucket seats.
Do so, and you might be disappointed to find that it's not meaningfully faster than cheaper A110 S and GT models, which are significantly cheaper than the £89,990 R. In fact, the R uses the same 296bhp 1.8-litre turbocharged engine as those versions, but thanks to carbon fibre body panels it loses 34kg over the already scant A110 S. 
It also gets adjustable suspension, reworked aerodynamics and Michelin Cup 2 tyres, reigning in the entertaining but ultimately less effective handling traits of the A110 on a circuit. It feels at ease on the limit as a result, goading you to drive harder and rewarding a more committed approach. Happily, the A110 R is still adept on the road, even though it's lost some of the car's trademark ride comfort along the way. 
10. Toyota GR Yaris 
This homologation hero is somewhat of a throwback to the '80s and '90s era of motorsport-derived performance cars for the road. Maybe more suited to a gravel rally stage than smooth track tarmac, we just couldn't leave out one of the most interesting cars Toyota has produced in quite some time.
The bespoke 1.6-litre, turbocharged three-cylinder engine produces 257bhp and 360Nm of torque, with a six-speed manual transmission and a four-wheel-drive system which features three individual modes: Normal gives you a 70:30 torque split, Sport switches to a 30:70 set-up, while Track is 50:50.
The claimed 0-62mph time of 5.5s and a 143mph maximum speed actually doesn't do Toyota's pocket rocket justice - it's spectacularly quick point-to-point with enough poise, power and balance to embarrass some supercars. A few have bemoaned the high driving position, but that's pretty much the worst of the GR's foibles. It really is a car to recommend.
Now read our list of the best performance cars...