Porsche Macan S Diesel - Best diesels
The Macan is a crossover that handles like a sports car, and the diesel engine endows it with genuine pace yet decent economy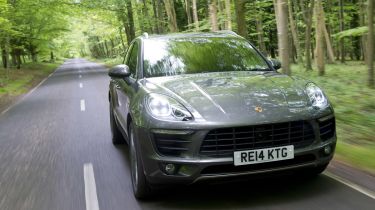 Anyone who says diesels can't be performance cars - think again. The Porsche Macan S Diesel has a 3.0-litre turbo diesel lurking under its bonnet which serves up a 0-62mph time of just 6.3 seconds. That's much faster than a Ford Fiesta ST - a petrol performance hatch, and it's just the beginning of the Macan's talents.
• Porsche Macan S Diesel review
The handling is easily comparable to any sports saloon, and from behind the wheel you could easily be in one of Porsche's sports cars - though sat much higher off the ground of course.
The steering's beautifully weighted and the seven-speed PDK gearbox flawlessly smooth. It makes short work of a winding country road, and provides big fun while doing so.
The Porsche Macan S Diesel isn't as economical as some diesel cars, but with such massive performance on tap, a claimed 46.3mpg and 159g/km of CO2 isn't bad at all. It's also really well equipped, spacious, practical and beautifully finished. It's like a sports car without compromise.
Best diesel cars to buy