Anomalies: cars which defied depreciation calculations
Not all cars depreciate at the same rate, so we have looked at those models the ignored the depreciation tables and formulas...
New car prices and depreciation rates are determined by sharp-suited executives armed with spreadsheets, tables, pie charts and long formulae. But once those cars hit the used market, they're subject to the laws of supply and demand. Savvy buyers, especially in the trade, know which models are going to be trouble and which will be easy to live with. 
The rise of Internet forums has made this information available to the general car-buying public, too. Vehicles with a bad reputation or steep service costs will sit unsold until the price is low enough to compensate. Other models gain a cult following and get snapped up at seemingly crazy prices.
• Cars that hold on to their value best
We've picked some examples of these automotive anomalies to show how the second-hand car market can seem crazy, but is actually cleverer than any pie chart could ever show.
Rover 75
The first new Rover built under BMW ownership has perhaps the strangest price spread of any used car. When powered by K-Series petrol engines, the 75 is unloved, with head gasket issues on four-cylinder models and expensive cambelt changes on the V6. 
But the BMW-engined diesel is sought after, especially with the auto box which eliminates the clutch and flywheel issues. Post-2005 facelift models are less popular, because Rover downgraded the quality. While there are plenty of base-spec petrol 75s for less than £500, we spotted a 2003 CDTi auto Tourer in Connoisseur trim with 80,000 miles for £4,995.
Expected price: £500Anomaly price (CDTi auto Tourer): £5,000
Volvo V70 (2000-2007)
When the new V70 was launched in 2000, the big news was the sophisticated turbo petrols and D5 diesel engine. The 2.4-litre non-turbo petrol was carried over from the previous-generation car and was considered a bit of a plodder. 
But stories of expensive cambelt issues with the D5 and the delicate nature of the turbo petrols appeared, so it's now the proven and simple-to-maintain 2.4-litre petrol which shines on the used market. We saw sought-after seven-seaters with full histories being advertised for £3,000, while V70s with other engines and similar miles were half that price.
Expected price: £1,500Anomaly price (2.4 petrol): £3,000
Land Rover Discovery
The Discovery 3 was a massive improvement over the relatively crude Disco 2 in every way, but there was a catch. It became even more complicated and expensive to fix in the process. Horror stories about small part failures requiring the body to be removed, or expensive suspension and brakes problems, mean thrifty buyers are petrified of Discovery 3 ownership. 
• Land Rover Discovery 5 vs 4, 3, 2 and 1: Disco generations review
As a result, many motorists look back to the simple-to-fix Discovery 2, and prices of the best examples of the earlier car are rising fast. We spotted specialists offering D2s at £8,000, while D3s with equivalent mileage and specification were £6,500.
Expected price (Discovery 3): £6,500Anomaly price (Discovery 2): £8,000
Jaguar XJ
When Jaguar replaced the old XJ in 2003, it ensured the new model had the most up-to-date technology. But because customers loved the styling of the old car, the latest version looked almost identical to the outgoing model. At the time this seemed like a mistake.
Partnership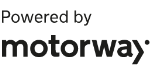 Need to sell your car?
Find your best offer from over 5,000+ dealers. It's that easy.
But now the 2003-2007 XJ has been noticed by those who like the combination of traditional design, low running costs and luxury. The cars are well built, have proven reliable and are made from lightweight aluminium, so are fuel efficient and resist corrosion. The best are advertised at £20,000, overlapping with the later, controversially styled X351-model XJ. 
Expected price (2009 XJ X351): £17,450Anomaly price (2007 XJ X350): £18,000
BMW 5 Series
Classfied adverts using phrases such as "last of the properly built" are a pretty good indication that the car in question is well regarded and sought after. 
Browse for a BMW 5 Series built between 1996 and 2003 and you'll see plenty of descriptions like this, along with prices which reach £12,000. The love of the E39 is partly down to the looks, because many buyers don't like the angular styling of the later car. 
But there are solid economic reasons, too; the E39 doesn't need specialist dealer equipment to fix items such as infotainment faults, for example. Especially prized are the six-cylinder petrol and diesel versions.
Expected price (2005 E60 530i Touring): £6,000Anomaly price (2004 E39 530i Touring): £6,500
Diesel Subarus
Beloved by the country set and wannabe rally drivers alike, Subarus had a reputation for being unbreakable. Yet they were also thirsty, so the company rushed to build its own diesel, and launched it to great critical acclaim in 2008. 
But the fast pace of development meant that the motor proved uncharacteristically problematic, with forums full of tales about serious engine and clutch failures in diesel versions of the Legacy, Outback and Forester. 
Savvy enthusiasts and dealers avoid them as a result, depressing prices to a level which takes the hefty potential bills into account. 
Expected price (Legacy 2.5 petrol): £7,000Anomaly price (Legacy diesel): £6,200
Nissan Leaf FLEX
The car trade doesn't like uncertainty. So when the Leaf was launched in 2011, the big question mark was over battery life. Nissan's answer was a lease scheme called FLEX, where you 'rented' the battery at a cost of £60 to 100 per month depending on mileage.
But the Leaf battery has proven durable, dealers hate the paperwork and used car buyers can't get their head around paying a monthly hire fee in perpetuity; so the FLEX Leafs are virtually unsaleable. Nissan is buying out the leases to stabilise prices, but a few are still being advertised outside of the dealer network.
Expected price (Leaf Acenta, battery owned): £9,000Anomaly price (Leaf Acenta FLEX): £6,000
Vauxhall Zafira
The first Zafira was a massive success, offering seven-seat practicality in a car which was only a little bigger (and more expensive) than a conventional hatchback.
The second generation sold well, too, until it started catching fire. Two recalls and a lot of bad publicity have hit its reputation hard, with dealers we spoke to saying family motorists avoid the model. 
Factor in a poor reliability record for the 1.9 CDTi engine and buyers looking for a cheap seven-seater will pay more for first-generation versions of the Vauxhall MPV than its replacement. Rival seven-seaters from other manufacturers are worth multiples more.
Expected price (2004 Zafira B CDTi): £500Anomaly price (2003 Zafira A 2.0 DTi): £1,500
Vauxhall Vectra
Britian's road tax system is bewilderingly complex. For example, any model emitting more than 225g/km of CO2 costs £305 a year to tax, if it was registered before 23 March 2006. Owners of the same car registered after that date pay £535. 
That difference is enough to affect the used value massively and even 'write off' some cars because they are simply too expensive to tax. It means a 100,000-mile Vauxhall Vectra 2.8 Elite has a value of around £500, but a smaller-engined petrol version could be worth three times as much.  
Expected price: £1,500Anomaly price (Vectra 2.8 Elite): £500
BMW 3 Series Convertible 2007-2012
A decade ago, soft-top convertibles seemed almost obsolete. Amazing engineering allowed the security and refinement of a coupé, in a package that could be opened to the elements at the touch of a button. 
But when a folding hard-top goes wrong it needs an expert and lots of money to fix, plus the looks aren't for everyone. As a result, values of cars with complex metal roofs plummet as they get older. Older fabric-hooded 3 Series models are advertised for more than cars with the folding hard-top offered from 2008 on.
Expected price (2008 3 Series Convertible): £7,500Anomaly price (2007 3 Series Convertible): £8,000
Japanese 4x4s
Ever wondered what happened to all the Vauxhall Fronteras, Toyota Land Cruisers and Nissan Terranos? Well, most have gone to live a new life in Africa. The fall in the value of the pound has made this sort of car dirt cheap for foreigners to purchase. 
Any Land Cruiser capable of dragging itself on to a ship is likely to sell for more than £1,500. Just be careful, though; some 'buyers' don't like paying for them and know they are easy to steal. Many old 4x4s go missing in the middle of the night.
Expected price (scrap value): £250Anomaly price (Land Cruiser Colorado): £2,000