Magic moments: our year in cars 2018
The Auto Express team relive their favourite motoring memories from the last 12 months
Variety is the spice of life, and 2018 certainly has been varied. Whether driving a VW campervan across California or hammering an Audi TT S around the Isle of Man, there was never a dull moment.
From million pound Aston Martins and 200mph Ferraris to adult-sized pedal cars and Suzuki Jimnys, this year really did have something for everyone. We've rounded up our favourite drives and experiences from the past 12 months to give you our magic moments.
Audi TT on the TT course
Richard Ingram, Reviews editor
Having never been to the Isle of Man, I jumped at the opportunity to visit earlier this year. As a kid, I'd been glued to the Tourist Trophy bike races every year, so I couldn't wait to see the illustrious start-finish straight and winding mountain course in all their glory.
Only later did I discover that Audi had made special arrangements to close part of that very mountain course for us to test the brand's refreshed TT S Coupé. For almost an hour, we hammered back and forth along the deserted two-lane section of twisting country road – chasing bike legend and Manx local Richard 'Milky' Quayle. It didn't matter that Richard was using four wheels instead of his usual two that day; this was a man who knew the famous track like no other.
After we'd finished on the closed section, we were left with the TT to explore the rest of the island. Suffice to say, it's undoubtedly home to some of the UK's more impressive landscapes, beautiful coastlines and rolling hills.
The roads are just incredible, too, and with little in the way of speed restrictions, we were able to fully exploit Audi's latest sports car. It's not an experience I'll forget in a hurry.
Driving Ferrari's 812 Superfast
Jonathan Burn, News editor
There aren't many cars that can brighten up a cold, damp April morning, but the Ferrari 812 Superfast is one of them. No less on account of its dazzling yellow paintwork, the Ferrari is one of the most intoxicating cars I have ever driven.
Despite the conditions, it was our first and only opportunity to get behind the wheel of the 789bhp supercar in the UK; our previous drive was in the car's more natural surroundings of the Italian Alps and on Ferrari's Fiorano race circuit.
• Ferrari 812 Superfast review
The 812 may have stood out a little more pottering around the streets of Leicestershire, but what amazed us more than the performance was its civility and how easy it felt to live with. Suddenly the idea of using one day to day felt a lot more realistic – until we saw the £337,555 list price on the specification sheet.
Behind the wheel of the Mazda MX-5 2.0
Alex Ingram, Staff writer
When an overwhelming majority of drivers choose to plod around in bloated SUVs and crossovers, the draw towards the complete antithesis becomes ever stronger for me.
A drive in a Mazda MX-5 on beautiful, winding and often deserted roads to the west of Northern Ireland served to hammer home my belief that so many motorists are missing out.
Partnership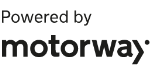 Need to sell your car?
Find your best offer from over 5,000+ dealers. It's that easy.
If there has been a criticism of past MX-5s, it was that they lacked a little straight-line shove. But the latest 2.0-litre petrol gains a host of upgrades to lift the total output to 181bhp – up 23bhp from before. A lively naturally aspirated engine matched to the same wonderfully agile yet forgiving rear-driven chassis never fails to put a silly grin on your face.
That the MX-5 is available with this engine from £22,295 – and £1,800 more for the hard-topped RF – surely makes it one of the bargains of the year.
Touring California in a California
James Brodie, Senior staff writer
Every now and again I get thrown the keys to something really special, but my highlight this year is much more than just a blast in someone's very fast, very expensive car.
• Road to nowhere: Volkswagen California hits the USA
In April, I took in the west coast of the US in a Volkswagen California, to mark a slightly awkward birthday. The VW camper van actually is much older than 30, but the California name celebrated its third decade, sealing the perfect excuse to take one on a camping trip in southern Cali for a few days.
The irony is that the California isn't even sold in the US – a fact not lost on the locals. The interest our van generated everywhere we went was amazing; it made me think that Volkswagen may be missing a trick.
Going places I never thought I'd go in a Rolls-Royce
Steve Fowler, Editor-in-chief
Some may see the Rolls-Royce Cullinan as a controversial car, especially when it comes to its divisive looks. But the most luxurious of luxury brands has done a fine job when it comes to its first-ever SUV.
What amazed me most when driving it over some seriously inhospitable terrain in the wilds of Wyoming was how the Cullinan had true go-anywhere ability, yet retained the levels of serenity and comfort you'd expect from a Rolls-Royce.
In fact, I had to pinch myself every time I looked out of the window to see where I was driving, while sitting behind the wheel of one of the world's truly great luxury vehicles. As if that wasn't surprising enough, this is a Rolls-Royce that drives on the road like nothing else. It's so quiet you can almost hear your heart beat; it rides with a real magic carpet quality and the fixtures and fittings are everything you expect and more. But this is a big, heavy car that you can actually hustle, more so than any of Rolls-Royce's other models.
Is it as good to drive as a Bentley Bentayga? Close. Is it as good off-road as a Range Rover? Again, it comes close. Yet its blend of talents is better than both and it does something neither of them get close to: being a Rolls-Royce. It's an awesome achievement, and I even think it looks pretty spectacular in the metal. What else could a Rolls-Royce SUV look like?
Hanging on for dear life at 150mph
Stuart Morton, Managing editor
Top-level sidecar racing is a crazy middle ground between Formula One and MotoGP, and back in June we met up with the stars of their field; British brothers and reigning FIM World Champions Ben and Tom Birchall.
• Riding shotgun with an Isle of Man TT sidecar legend
As part of their build-up to the Isle of Man TT that month, pilot Ben and passenger Tom, from Mansfield, Notts, showed what it takes to thread their featherweight, carbon-fibre-bodied three-wheeler around Wiltshire's twisty Castle Combe circuit. As they've done on their path to world domination, Tom danced around on the back to balance the sidecar in corners, and Ben unleashed its 600cc Honda engines' 142bhp to reach up to 150mph on the straights.
They let reporter Martin Saarinen have a go as a passenger, and his knuckles were white for days from hanging on for dear life as the tarmac whizzed away millimetres beneath him. As someone who loves motorbikes and cars, I have nothing but respect for these unsung heroes, who have picked up their seventh and eighth wins on the terrifying 37 mile TT course days later.
Pedal car
Hugo Griffiths, Consumer editor
The idea of a trying out a pedal-powered car was too interesting to pass up – although details were initially a little thin. Would it be a Flintstones-style affair, driven only by leg power? Or perhaps there was an on-board generator, connected to a set of pedals that could top up a hybrid powertrain's batteries?
• Pedal car for adults: bringing exercise to your commute
The answer was neither of these things. A Dutch engineering firm had, at the request of a Saudi businessman, combined fitness with commuting by replacing the accelerator in an Audi A4 Avant with pedals taken from an under-desk exercise machine.
After trying the prototype on a test track near Amsterdam, we quickly got used to it; the faster we pedalled, the faster the Audi went. We were soon controlling the speed so well that we could drive within a couple of feet of our photographer's tracking car. A memorable and genuinely surprising day.
Driving the 'Reborn' Jaguar E-Type
James Batchelor, Editor-in-large & head of motoring video
It's an awful cliche, but the Jaguar E-Type Series One is my favourite car. There's just something about it that gets me more excited than any other model. In September I had the chance to drive one again, but this car was a little different. While it appeared to be a 1965 fixed-head coupé, it wasn't strictly a 53-year-old Jag.
• Jaguar steps back in time with E-Type Reborn initiative
This was one of the first 'new' E-Types to roll out of Jaguar Land Rover's new multi-million-pound Classic operation in Ryton, near Coventry. It was a 'Reborn' E-Type and a great example of how JLR Classic can help buyers wanting the perfect 'E'. You ask for a circa-1965 E-Type 4.2 manual in your favourite colour, and a team scours the world to find one that's 80 per cent original.
Old parts are swapped with new ones to create your new car, costing from £265,000. It drove like no other E-Type I'd tried; it was tight, sweet and utterly charming. For a few hours, I got to experience what it was like to have a fat chequebook and the keys to my perfect, bespoke Jaguar E-Type.
Going off-road in a Suzuki Jimny
Sam Naylor, Senior reviewer
For some people, the Suzuki Jimny makes no sense at all. It's noisy, not very comfortable and features an old-fashioned engine with no turbo to boost its flexibility. But driving the tiny off-roader was one of the best moments of my year, and it's one of the most fun cars I've got behind the wheel of in my five years at Auto Express.
It all starts with the looks; I love the retro-inspired styling and bold paint colours, as well as the utilitarian interior design. It's cute and nearly everyone who sees it falls in love. The fact that it will embarrass 4x4s costing more than twice as much when you take it off road gives the Jimny a genuine cool factor as well.
I wasn't the first to drive the car, but our road test against the Dacia Duster was my first chance to have a go in the new model. And as soon as I drove the Suzuki, I was hooked. I took it straight through a deep ford so our photographer could get a shot of the car in action. Talk about going in at the deep end!
Aston Martin DB4 GT
Sean Carson, Chief reviewer
I drove the McLaren Senna this year. The latest, most technologically-advanced roadgoing hypercar from Woking's team of bright sparks is absolutely brilliant, but not even that could supplant the experience I savoured on a cold Saturday back in January.
It's not often a car from 1959 finds its way into the pages of Auto Express, but the brand-new Aston Martin DB4 GT did, and it was delightful. Built to (mostly) the original specification, this £1.8million slice of brawny British sports car was quite simply exquisite.
From the gargling 350bhp 4.2-litre straight-six engine to the challenging but oh-so-sweet four-speed dog-ring transmission, it delivered the kind of sensations I long for from some modern performance machinery.
Of course, grip, performance, safety, technology and all manner of attributes have come a long way in the near- 60 years since the Aston went on sale, but in a year when the world went digital in its desire for electric cars, this charmingly analogue machine was a breath of fresh air.
The engine felt alive, it had that much character, and sounded fantastic. Aston is in a renaissance, but that it's also in touch with its history is equally moving.
Kona Electric's early glimpse of glory
John McIlroy, Deputy editor
Electric cars continue to make leaps in range and value, but a morning's driving near Frankfurt in Maygit alarm bells ringing that another game-changer was on the way.
The trip gave us an early taste of the Hyundai Kona Electric, a small SUV with an encouragingly large battery. By the end of the day, I'd let the Auto Express road test team know it could be a contender in our New Car Awards.
• Hyundai Kona Electric review
Fact is, EVs have long struggled to match their claimed ranges. But during a morning photographing the Kona, in hilly terrain, and then driving it on fast German motorways, its trip computer suggested that it would in fact have beaten the official numbers – even those calculated with the tougher WLTP test regime.
Trouble was, the car we'd driven was in fact, the only Kona Electric in Europe at that time. And we needed to drive it in Britain to comply with our own rules on what is eligible for the Auto Express New Car Awards.
We lobbied Hyundai hard to get a Kona Electric onto UK roads, and about a week before our deadline, the same red Kona arrived at the firm's British HQ.
A few days later, everyone on the team who needed to drive it had done so, and Hyundai had a new Affordable EV of the Year, serving up not far off 300 miles of range for about 30 grand. Six months on, there's nothing on sale to match that.
30th anniversary
Darren Wilson, Art director
In issue 1,543 we celebrated 30 years of Auto Express, picking out 30 of our favourite cars from the past three decades (along with a few memories from staff past and present). I've worked here for well over 20 years now and have seen many good friends come and go.
Making Auto Express has always been a team effort and I was keen to get a rare group photo into the issue to mark our anniversary. So we headed up to the roof of our central London office for a quick team snap. What was particularly nice was the number of enthusiastic well-wishing letters we received from readers, some of whom had been with us from the start. Without them we are nothing. Thank you!  
Which has been your favourite car Auto Express has covered? Let us know in the comments below...
Review of the Year 2018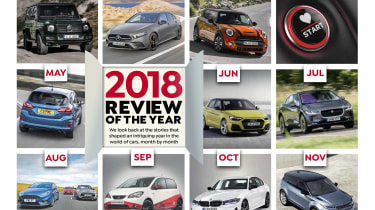 • Review of the Year 2018: index• The BIG car new highlights of 2018• The big car quiz of the year 2018• Head-to-head: the best car group tests of 2018• A year in pictures: our best car photos of 2018• Why our cars are stars: best long-term tests of 2018• Inside the world of cars: best motoring features of 2018• Best car videos 2018: watch our video highlights• Motorsport review 2018: from Formula 1 to Formula E• Amazing moments: our years in cars 2018