Why our cars are stars: the best long-term test fleet cars of 2018
We've had a varied range of models on our test fleet in 2018. Here we look back at the highlights…
Every year the Auto Express team spend thousands of miles on the road, and most of that time is spent in our range of long-term test cars. Of course there are always new cars in the office for various road and group tests, but it's the long termers that do the majority of the miles, covering everything from daily commutes to furniture removal.
The long-term road tests take place over multiple months and help offer an insight into what life them is like, revealing how they stand up to family life and uncovering any potential issues. But what are the best cars we've enjoyed on our fleet in 2018? Read on below as we reveal our highlights of the year… 
Best long-term cars 2018 
Honda Civic Type R
Jonathan Burn, News editor
One car on our fleet that was in constant demand throughout the year was news editor Johnny Burn's Civic Type R. Its looks certainly divided the office, but everybody was in agreement about its scintillating and addictive performance.
Despite its Nürburgring lap record, it was a car you could enjoy all the time and in any situation. We even brought the Honda hot hatch up against two of the most exciting models currently on sale, the Aston Martin Vantage and the Audi R8, and neither was as usable on a typical B-road as the Type R.
• Honda Civic Type R long-term review
Those cars have so much performance that you need a track to get the best out of them, but the Honda is great everywhere. Winning two consecutive Auto Express hot hatch of the year awards was certainly no fluke; the Type R has all the ingredients necessary to make it a class leader.
The punchy 316bhp 2.0-litre turbo engine was paired with a fantastic six-speed manual transmission, while the spacious boot, roomy cabin and adaptive dampers meant the Civic was also a perfectly comfortable family hatchback. 
Audi A7 
Sean Carson, Chief reviewer
The A7 made the journey through 2018 easy for chief reviewer Sean Carson. He spent thousands of miles behind the wheel of the big Audi exec, with foreign holidays, plenty of business miles and run-of-the-mill commuting and supermarket runs accounting for the majority of its use.
The 3.0-litre 50 TDI engine was a monster, pulling smoothly and strongly, while the car's double glazing helped make it incredibly refined. Yet the eight-speed box was lethargic when responding to throttle inputs on the motorway; it would downshift aggressively before taking off. A few issues with the ride even on our car's air suspension set-up meant Sean felt the presence of the 20-inch wheels, but the Audi was mostly smooth and supple.
The tech proved brilliant. While the twin-screen system took a little getting used to, once Sean was familiar with the unit it was easy to manipulate. The 12.3-inch Virtual Cockpit, with sat-nav, added to the upmarket feel.
Semi-autonomous driving assistance proved Audi is forging ahead into the future, and although it was useful in some situations, it's not perfect. It had a few wobbles, but actually, the A7 was nice enough to drive on its own that Sean took pleasure from interacting with its ability. 
Mitsubishi Eclipse Cross 
Pete Baiden, Web producer
Our Mitsubishi Eclipse Cross is the first car on the fleet to be run by web producer Pete Baiden, and he's enjoying his time in it. Having tried a number of its rivals this year, Pete felt well placed to judge how the crossover rates.
Partnership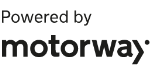 Need to sell your car?
Find your best offer from over 5,000+ dealers. It's that easy.
• Mitsubishi Eclipse Cross long-term review
Yet he wasn't prepared for the baptism of fire that greeted him upon arriving for his first photoshoot with the car. A lack of space on Mitsubishi West London's forecourt and a busy road just outside meant the process was far from simple. The staff moved cars around to get the best possible angle for the perfect shot, but solving one problem led to another.
Thankfully, our time with the Eclipse Cross has been much more straightforward and it has settled into the demands of family life with ease. The ride lets the Mitsubishi down, but so far it has coped with everything that's been thrown at it. 
Citroen C3 Aircross 
Dawn Grant, Picture editor
When it arrived on the fleet, our Citroen C3 Aircross certainly made an impression, because its bright orange paintwork and contrasting white roof turned a lot of heads. Picture editor Dawn Grant wasn't too sure about running the Aircross at first, mainly because the bold looks weren't her thing.
But all that changed once she got behind the wheel. The Citroen's comfortable ride, interesting interior design and spacious cabin won Dawn over in no time, and by the time the crossover was leaving us, she didn't want to let it go.
• Citroen C3 Aircross long-term review
It came in really handy during its time in our hands, because Dawn was tasked with helping family members go to and from the airport on several occasions. Luckily, the C3 Aircross has loads of boot space – 410 litres with the rear seats up – so all the suitcases and other luggage fitted in with space to spare, along with the passengers, who were impressed with the amount of legroom as well.
The Citroen was well suited to Dawn's life in London, too, because the supple suspension soaked up the worst of the city's bumps and potholes, while good visibility meant parking was easy. Dawn also loved our car's stylish and comfortable houndstooth-cloth seats. 
Ford Fiesta ST 
Sam Naylor, Senior reviewer
Senior reviewer Sam Naylor was excited to collect his new Ford Fiesta ST this year – even more so when he was given the chance to pick the car up at Wales Rally GB.
Not only did our man get to meet the 2017 winner of the rally, Elfyn Evans, he was also able to look round the M-Sport team's service area the day before the event started. We even managed to convince the team to let us photograph our ST in the service bay of star driver Sebastien Ogier – the man who went on to win the event this year.
• Ford Fiesta ST long-term review
That proved how perfect the Fiesta is on British soil, both in the rally stages and on the road. While our Ford is a little stiff, it never feels nervous or lacking in grip as you nip round bumpy and rutted roads. The perfectly-judged gear ratios and fun handling make it one of the best cars you can buy for country roads.
Sam has hardly seen the keys since he drove the ST back from Wales in October, because the rest of the Auto Express team wanted a go in our newest pocket rocket. 
SsangYong Rexton 
Kim Adams, Products editor
SsangYong's big SUV really earned its place on the Auto Express fleet as it notched up more than 9,000 miles during its seven months with products editor Kim Adams. And many of those miles were towing Kim's Lotus Elise and classic Ford Escort on a trailer to events and track days across the UK, including several trips to Europe.
The well-equipped Rexton was perhaps at its happiest on the autoroutes at the French legal limit, with the trailer helping to dampen the chassis' fidgety ride. A couple of thousand miles in a week exposes any car's faults, but Kim ended the French track day frolic still happy to drive the Rexton. It also swallowed tools, spares and luggage with ease.
• SsangYong Rexton long-term review
SsangYong's quiet, 2.2-litre turbodiesel engine was barely troubled by the load thanks to its 3,500kg towing capacity. It was shorter trips on rural roads where the niggles started to grate. The ride never seemed to settle on uneven B-roads and longer trips often became a chore. The smooth-changing box also wanted to do nothing quickly, particularly setting off.
Not perfect, but a great addition to our fleet and proof SsangYong has made big strides over the previous Rexton. 
Land Rover Discovery 
Steve Fowler, Editor-in-chief
We were well used to the excellence of our 2017 Car of the Year on the road and had experienced its brilliance over mud and ruts, too. But swimming?
As we said goodbye to our Disco, editor-in-chief Steve Fowler took it to the Billing off-road track in Northants with Patrick Cruywagen, editor of our sister title, Land Rover Monthly. Sure enough, it impressed over the muddy sections of the track, but Steve hadn't ever tested the Discovery's maximum wading depth of 900mm.
• Land Rover Discovery long-term test
Yet he wasn't surprised that the Disco shrugged off this challenge with ease; it still remains our favourite full-size 4x4 by some margin. In its time with us it covered long distances and Steve's regular 22-mile commute in comfort and refinement. Put simply, it was a brilliant all-rounder. 
Peugeot 5008 
Darren Wilson, Art director
Having been really impressed with Peugeot's award-winning 3008, we expected a lot from its 5008 big brother when it arrived in April.
The elegant interior design and materials of the i-Cockpit layout were an instant hit with art director Darren Wilson. He also gave the infotainment and tech the thumbs up, even though it's a bit fiddly in places. Darren's son George liked the large SUV's practicality; it was great for shifting his instruments and his band's music gear because, with all seven seats folded, the boot had 2,150 litres of space.
• Peugeot 5008 long-term review
Yet despite the comfort and room, it wasn't until Darren went away on holiday, taking the Peugeot down to the Devon countryside, that he really got to enjoy driving the 5008. Open roads helped him connect with a model that up until that point had been difficult to park and oversized for his family's city lifestyle. 
Suzuki Swift Sport 
Alex Ingram, Staff writer
Staff writer Alex Ingram was delighted to learn that his first Auto Express fleet car would be the new Suzuki Swift Sport. Something small, fast and simple fitted his needs and his tastes, demonstrated by the fact that Alex's own car, a Peugeot 205 XS, is a spiritual ancestor to the Swift Sport.
While some sporty hatches have more hardcore suspension or a more sophisticated chassis, Alex has found that, because he lives and works in London, the Swift makes a strong case. By hot hatch standards, its ride is surprisingly compliant, shrugging off the worst of the capital's potholes and speed bumps.
• Suzuki Swift Sport long-term review
The Suzuki is fairly compact, and it's a relief to drive something small enough to park easily and in which width restrictors don't require even a second thought. At 975kg, the Swift Sport is light, too, and combined with the lively 138bhp turbocharged 1.4-litre petrol engine, it makes the car as well suited to nipping into gaps in traffic as it is flowing along a twisty B-road.
Sure, the infotainment is a bit old-fashioned and some of the safety systems are irritating, but there's plenty to love about the little lemon-coloured Swift. 
MINI Cooper 5-door 
James Brodie, Senior staff writer
In August senior staff writer James Brodie took home a bright orange, facelifted MINI Cooper 5-Door, but his first real taste of the car had come in Munich earlier in the year.
What sets our MINI apart from every other orange Cooper 5-Door is the MINI Yours Customised parts we had made up for it. They're offered through a new, bespoke, small-batch production service. James opted for two 3D printed items, and travelled out to Germany to see the production process.
• MINI Cooper 5-door long-term review
James opted for a red Auto Express-branded dash panel inside, but he chose side scuttles emblazoned in Sheffield United motifs. When we got the Cooper and parts back in the UK, the scuttles gave James the perfect excuse to dig out his 2007/08 Blades away shirt for the first report. The paint may clash with the shirt a bit, but the MINI has been a treat.
Toyota C-HR Hybrid  
Richard Ingram, Reviews editor
Part of the appeal of running one of the cars on our fleet is finding out exactly what it's like to live with. Spending months with a model offers a chance to explore the kind of nooks and crannies that we may sometimes miss in a week-long loan.
That was particularly true of our Toyota C-HR, which reviews and features editor Richard Ingram ran earlier this year. He took delivery of two different variants over the six-month period, with the thirsty petrol model being replaced by the fuel-sipping Hybrid shortly before the car was returned.
• Toyota C-HR Hybrid long-term review
Models can often be so tech laden that lots of features become redundant. So many of us listen to the same radio station every day, leaving the lights on 'auto' and drive modes in 'Comfort'. But when he delved deeper into the infotainment system, Rich found an entertaining piece of kit. Dubbed 'Glass of Water', the built-in app analyses your driving style and encourages smoother driving.
In conjunction with the Hybrid's energy monitor, it helped us return impressive economy of 57.4mpg. Few cars have been so relaxing to drive. Rich said goodbye to the C-HR with a heavy heart – and lower blood pressure. 
Renault Koleos 
Otis Clay, Staff photographer
Find something that is relevant, but a bit embarrassing for those involved – that's staff photographer Otis Clay's usual format for shooting fleet reports. So he roped in some unwilling workmates to illustrate the fact that if you have seven people to carry, the Koleos can't accommodate them, even though many of its rivals are seven-seaters.
The Renault has taken time to get along with, and there are a few elements that don't seem to complement each other very well, particularly the engine, which isn't that refined or very economical in our experience, thanks to the CVT gearbox.
• Renault Koleos long-term review
After a few months, Otis was used to its foibles and started to enjoy driving it more. While it's not his ideal car, he reckons it has a charm, along with a lot of functionality, that makes it a very usable and practical everyday choice. 
Renault Grand Scenic 
Steve Walker, Website editor
MPVs have been totally usurped by SUVs in the affections of most family car buyers. The Scenic shows Renault is refusing to give up on the MPV genre and our time with the seven-seat Grand Scenic suggested the cause is worth fighting for. The car is huge on the inside, and it made website editor Steve Walker feel tiny each time he climbed inside.
Renault did its best to make the Grand Scenic look a little sexier than the stereotypical MPV, and it did a decent job. The big 20-inch wheels did little for ride comfort, but added some drama alongside the bold front end and curvy body.
• Renault Grand Scenic long-term review
The Grand Scenic matched many family SUVs in the style stakes, but the real appeal was the 572-litre boot, the roomy auto-folding seats and the abundance of storage options. Renault's smart infotainment was also a hit and, apart from a minor electrical fault with the alarm, we had no problems. 
Skoda Kodiaq 
Stuart Milne, Automotive managing editor
It's not the most glamorous shot here, but it perfectly sums up the Skoda Kodiaq's range of talents – and it's more than just a big boot. Automotive managing editor Stuart Milne was deeply impressed with the big SUV on our fleet, which excelled in pretty much every area.
The Kodiaq is clearly a brilliant family car, boasting bags of space and a brilliant array of time and effort-saving features. But what was less apparent is the Skoda really is a do-it-all car. Stuart found it more fun to drive along a winding lane than he'd thought possible, while the four-wheel drive made it extremely surefooted.
Our Kodiaq was safe and controlled in snow, stable and quiet on a motorway and extremely capable off road. It was put to the test when hacking along tracks and going across fields for family days out. 
Alfa Romeo Giulia 
James Batchelor, Editor-at-large
This year it's been about waiting for an Alfa Romeo Giulia as much as it has been about driving one. Our editor-at-large James Batchelor originally ordered his Giulia in mid-2017 with a delivery scheduled for early in 2018. The factory forgot to build it, so Alfa UK kindly lent him a 2.0-litre petrol Super model for six months while our car was made.
Then, once built, it disappeared in Italy. A year on from ordering his car, a Giulia Veloce arrived, but not without its share of problems. Batch illustrated his wait in March with the picture above – the idea being that lunch is a drawn-out experience in Italy and so, it seems, is waiting for an Alfa.
• Alfa Romeo Giulia long-term review
Our man is enjoying driving the car and has few bad words to say about it, but it proves that while a manufacturer can improve its customer service and reputation, plus launch a five-year warranty for its cars, mistakes can still happen. 
Volkswagen Arteon 
Steve Sutcliffe, Special contributor
Our Volkswagen Arteon was a hit when it joined the fleet, especially because of its looks and how easy it was to live with. VW's flagship was a fine companion for special contributor Steve Sutcliffe, who enjoyed many happy miles travelling around the UK's motorways in it.
But the driving experience it offered was just a little a bit too remote for Steve. He felt the five-door exec was a bit too digital for his tastes, so we wanted to find a way to illustrate this for the final goodbye shoot.
• Volkswagen Arteon long-term test
The way we decided to do this was to photograph Steve standing beside the Arteon wearing a pair of Virtual Reality goggles in a supermarket car park on the outskirts of Littlehampton, West Sussex.
The visor was pretty weird to wear, mainly because our man couldn't see a thing through it. But we got the point of the report across, even though Steve felt a bit like an alien wandering round the car park in the strange-looking goggles. 
Peugeot 3008
Pete Gibson, Senior photographer
We might have had one of the hottest summers on record, but don't forget that early on in 2018 there was a spell of very cold weather. The snow consigned many of our test models to our underground car park for a few days.
That wasn't the case for senior photographer Pete Gibson's Peugeot 3008. His SUV was fitted with mud and snow tyres as part of the Grip Control option. So although the car is front-wheel drive only, the special driving mode and rubber meant the 3008 felt absolutely fine in the tricky conditions.
Cleaning the white Peugeot all the time was one of the only gripes Pete had, because it had a superb interior, a frugal engine and lots of practicality. He's still missing it now.
Have you owned any of these cars? Let us know what you thought of them in the comments section below...
Review of the Year 2018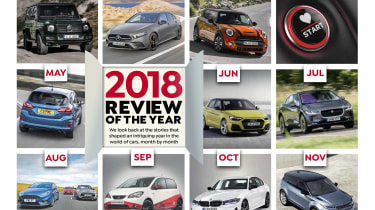 • Review of the Year 2018: index• The BIG car new highlights of 2018• The big car quiz of the year 2018• Head-to-head: the best car group tests of 2018• A year in pictures: our best car photos of 2018• Why our cars are stars: best long-term tests of 2018• Inside the world of cars: best motoring features of 2018• Best car videos 2018: watch our video highlights• Motorsport review 2018: from Formula 1 to Formula E• Amazing moments: our years in cars 2018