Vauxhall
Click here for a detailed guide to the best Vauxhall deals in 2010.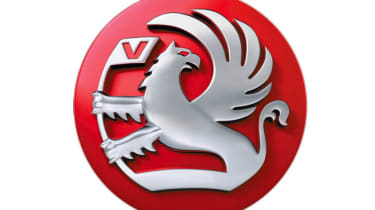 */
The big news at Vauxhall is that it will continue to offer, a swappage discount when trading in an old car until December 30th. Although the offer has been watered down slightly, there's still plenty of money to be saved across the range.
The company has also divided its autumn offers into two simple categories: those who want to pay now, and those who want to pay later. For the first group, there's tempting cash discounts being wiped off the list prices, while the second can enjoy low deposits and affordable monthly payments with PCP finance.
Best Vauxhall deals: If your car is more than seven years old, then you're in luck, a brand new Corsa 1.2 VVT Limited Edition 3dr drops down to £10,995, that's a mammoth £3,000 saving. Meanwhile green-minded motorists should see the Corsa 1.0 3dr EcoFLEX with £2,595 off, cutting the price to £9,295 OTR. If you want to spread the cost, then a three year PCP for a 1.2-litre SXi will set you back £199 over three years, the initial deposit is just £597 is tempting, but the mileage limit is just 6,000 a year, so drive carefully.
Best marketplace deals: There are even bigger cash discounts at dealers – the Perrys network of Vauxhall franchises has the same 1.2 SXi 3dr with air-con down by a staggering £3,510 at £9,995, amazing value for a highly-specced car like this one.
Best swappage deals: Discounts go up as the model size increases, so if your willing to pay now then you could save up to £3,925 off the price of an all-new Astra. The price of a 16v 1.4i Corsa SRi falls to £13,995 - that's a substantial £3,925 saving, with only £500 of the deal made up with a swappage trade-in. For a PCP deal, how about £269 a month over 35 months for a 1.4i Exclusiv five-door model, with an initial deposit of just £807. Watch out for the stingy 6,000 a year mileage limits though.
Best marketplace deals: Massive cash discounts are up for grabs if you're willing to shop around online. The five-door 1.4i 16v Turbo Elite is priced at £15,701 with brokers Broadspeed, an enormous £5,229 price plunge, make sure to get hold of this deal while you still can.
Best Vauxhall deals: Under swappage (which only accounts for £1,000 worth of discount), the price of a Zafira 1.6 Energy drops from £19,315 to just £13,995, which includes air-con, tinted glass and front fog lights, a saving of well over five and a half grand that's too good to miss.
Best marketplace deals: Where there's stock, there's discounting. For example dealer group Perrys has a 1.6i Energy with 115bhp on sale for just £13,995, a huge £5,315 saving that you'll struggle to find anywhere else.