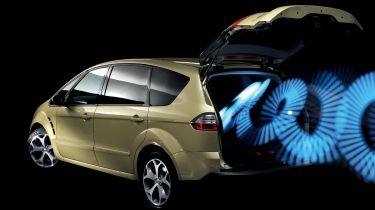 BEST MPV: Ford S-MAX
If there's one area of the new car market that has changed faster than any other over the past 12 months, it's the MPV sector. Sleek looks, sharp handling and more innovative cabins have seen people carriers take over from 4x4s as the growth area for quality design.
This year's champ didn't make the top spot in 2007, but now that the line-up has been strengthened, Ford has emerged victorious. Auto Express has run a range-topping S-MAX Titanium on its long-term fleet for the last year, and it has proved a superb family hold-all, commuting tool and driver's car in one. It's this depth that proves the Ford is unbeatable in this class. And while its sixth and seventh seats aren't big enough for tall passengers, they provide ample space for occasional use. Yes, Ford's Galaxy offers even more room, in a similarly polished package, but it simply can't match its stablemate's style. Just like our commended MPV, the Citroen C4 Picasso, the S-MAX really turns heads. With a large glass area neatly integrated into a sporty shape, the Ford will please the most image-conscious customer.
And then we come to the engine range! The 2.0-litre diesel provides performance and economy, but those after more power can opt for a 2.2. The punchy 173bhp unit allows the S-MAX to offer a genuine alternative to full-sized executive models.
Commended: Citroen C4 Picasso
Shortlist: Citroen C4 Picasso Ford S-MAXMazda 5Chrysler Grand VoyagerFord C-MAXFord GalaxyRenault Scenic/Grand ScenicFiat Doblo VW Touran
Read our latest run down of the best MPVs