MINI Convertible review
The MINI Convertible is our favourite small rag-top thanks to its practicality, fun and premium feel
Find your MINI MINI
Offers from our trusted partners on this car and its predecessors...
Or are you looking to sell your car?
Advertisement
Now into its third-generation, and in facelifted format, the current MINI Convertible is easily the best yet. It's the biggest and most spacious model ever, but it's also more upmarket and has a terrific range of turbocharged power units that have improved both power and economy.
Importantly, the Convertible remains good to drive, offering plenty of open-top fun at a decent price. In fact, we like it so much that we named it our Convertible of the Year for six years running up to 2023 – a winning streak no other vehicle can match.
About the MINI Convertible
The third-generation MINI Convertible just oozes style, with a big personality and a quality feel that's hard to beat. It received a facelift in 2018, adopting standard LED headlights, Union Flag tail-lights, new daytime running lights, fresh paint and wheel options and an improved sat-nav screen. A further refresh in 2021 then brought additional styling tweaks and extra standard kit. 
Direct rivals for this sporty supermini convertible are few and far between, but there are a few contenders that may appeal to open-air enthusiasts on a relatively small budget. These range from two-seaters like the Mazda MX-5, through to open-topped versions of style-led small cars like the Fiat 500C convertible. The Fiat only has roll-back roof panels of course, while the MINI and others are full convertibles, which are definitely more fun on a warm day for those who enjoy such things. 
When the sun does come out, the MINI's powered fabric top opens you up to the elements in as little as 18 seconds. You also get a set of rear seats in the MINI Convertible, so four people can enjoy some wind-in-the-hair thrills when the weather allows.
The MINI Convertible comes in three versions – Cooper, Cooper S and John Cooper Works. As with the MINI hatchback range, the standard Cooper is powered by a 1.5-litre three-cylinder engine with 134bhp, while the Cooper S and JCW use a 2.0-litre four-cylinder with 176bhp and 228bhp respectively. All come with a choice of manual or automatic gearboxes.
Cooper and Cooper S models fall into MINI's revised trim level set-up and can be had in Classic, Sport or Exclusive guises. The Resolute special edition now completes the line-up. These trims dictate the car's exterior and interior styling, with extra items of standard equipment added ass you ascend the range. Classic models are fairly basic, Sport cars get styling tweaks and larger alloy wheels, and Exclusive versions feature extensive leather trim. The Resolute edition comes with 18-inch alloy wheels, Rebel Green paint and bronze accents.
After choosing an engine and trim level, there are a variety of personalisation options and packs designed to tempt buyers to push the boat out further. The Premium Plus pack adds a rear-view camera, Park Assist, sat-nav, wireless smartphone charging and a Harman Kardon sound system. 
The interior feels well built, and the funky design inside and out will continue to mean this little cabriolet is a desirable car for fashion-conscious buyers.
Partnership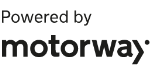 Need to sell your car?
Find your best offer from over 5,000+ dealers. It's that easy.
It's fairly expensive mind you, starting at nearly £26,000, but there aren't many rivals that offer open-top thrills in a supermini-sized package. Go mad with the options list and you'll quickly drive up the price, so keep your wits about you and you could snag a good deal.
If you want something a little greener, there is a MINI Electric Convertible, powered by a tiny 28.9kWh battery and 181bhp electric motor. It's offered in one specification loaded with all the kit MINI can cram into a car, with buyers given a choice of two paint colours: White Silver or Enigmatic Black. Just 999 are being made, and only 150 destined to make their way to British shores, so unsurprisingly it doesn't come cheap – though the drop-top's £52,000 price tag is bafflingly steep, even by MINI standards.
Engines, performance and drive
Good to drive and fun with the roof down, the MINI Convertible fits a British summer well
Despite some extra weight from the strengthening needed to reinforce the convertible version of the MINI, it's still great fun to drive. It has well-weighted steering, a grippy chassis, a slick gear change and feels nimble around corners.
The driving position is comfortable and feels sporty, but some may find the ride on the stiff side. The vibrations you often get as a result of a convertible losing the extra bracing of a fixed roof aren't too bad. You'd still notice them if you drove it back-to-back with a hard-top supermini (and especially the MINI hatch), but it feels more rigid than other small cars that have had the cabrio treatment.
The Cooper S is stiffer still, but not overly harsh in terms of ride quality, although the JCW might be a bit too firm for some. It's fine in the hatch, but the rock-solid suspension of the MINI's most hardcore version reveals some rattles and shimmies in the Convertible on poor roads. Given that the JCW is more of a serious driver's car anyway, we'd say the Cooper S is enough for the drop-top.
On certain models there are adaptive dampers which can alter the suspension settings between driving modes, which means you can decide on the fly between driving fun and ride comfort. It makes more sense on the fast Cooper S and JCW models, which have plenty of performance to exploit on a twisty road.
On the motorway and in slower-speed driving the MINI is well behaved – commuting wouldn't pose too much of a problem as there's little wind noise with the roof up. Get it down and there's quite a bit of buffeting, but a removable wind deflector over the rear seats can help sort out the worst of it.
The engine noise is more audible with the roof down, and in Cooper S models that means the pops and bangs from the tailpipe are louder, which can be good fun if you're in the mood. You can hear a whistle from the turbo wastegate too.
The MINI Electric Convertible is more suited to life as a city runaround. It's compact and easy to drive, and the notion of near-silent cabrio motoring around town is very appealing. 
0-62mph acceleration and top speed
The entry-level MINI Cooper gets a 134bhp 1.5-litre three-cylinder, while the Cooper S has a 2.0-litre four-cylinder engine with 176bhp. The JCW bumps that same engine up to 228bhp, making it one of the fastest supermini hot hatches around.
Even the Cooper model has 220Nm of torque thanks to its turbocharger, which means 0-62mph takes only 8.8 seconds. The Cooper S model caters to keener drivers as it does 0-62mph in just 7.1 seconds, while the JCW is fastest of all, taking only 6.6 seconds.
The Cooper's three-cylinder turbo is our pick of the range, plenty of punch for overtaking and enjoying the chassis, with decent fuel economy, at a more reasonable price. There's a choice of a six-speed manual or six-speed automatic gearbox and we'd choose the manual, as the auto isn't the most consistent at selecting the right gear to be in at the right moment.
The Cooper S is the sweet spot for drivers after a bit of performance, feeling genuinely brisk and sounding good in the process. It's quite thirsty as a result, though, and the extra pace is a touch unnecessary in a convertible that's best suited for posing and nipping around town. The JCW takes that further still - it can be seriously exciting on the right road, but is again expensive and a bit over-indulgent.
The MINI Electric Convertible ditches the peppy petrol engines in favour of a single electric motor that sends 181bhp and 269Nm of torque to the front wheels. Performance is spritely, rather than breathtaking, with 0-62mph taking 8.2 seconds. But like all EVs, all the e-motor's torque is available from a standstill, so the car feels quicker on the road than the figures suggest.
MPG, CO2 and Running Costs
While not as economical as the hatchback, the MINI Convertible can be fairly cheap to run
With its new range of turbocharged engines, the new MINI Convertible is reasonably cheap to run. Extra weight means the figures drop from the equivalent hatchback model but the difference alone shouldn't be enough to dissuade you from buying.
The Cooper model returns up to 47.9mpg and emits 135g/km of CO2 with the manual gearbox. You get virtually identical official figures if you opt for the automatic.
Considering the performance on offer, the manual Cooper S' 44.8 to 45.6mpg and 141 to 143g/km figures are decent. MINI claims the most powerful JCW model will still manage around 39mpg, with CO2 emissions from 156g/km.
The optional MINI Driving Mode system includes a 'Green' setting. This will change the throttle, steering and air conditioning configuration to optimise the car for fuel saving, which could add a few extra miles providing your driving is smooth enough.
Alternatively, the MINI Electric Convertible offers a range of 124 miles from its 28.9kWh usable battery – around 15 miles less than the hatchback, and 75 less than a Fiat 500C. The drop-top EV's maximum charging speed of 50kW isn't particularly impressive, but still good enough to top up the tiny battery from 10 to 80 per cent in around 30 minutes.
Insurance groups
The Cooper convertible model sits in group 21, a little higher than its hatchback equivalent at group 19. The Cooper S, being quite a bit faster, is in insurance group 26, while the top-of-the-range JCW version is in group 29. Surprisingly, the far pricier Electric Convertible lands in group 28.
You can get personalised car insurance quotes fast with our comparison tool powered by Quotezone...
Depreciation
MINI models have traditionally been strong performers on the used market, and the Convertible continues this trend. After a typical ownership period of three years and 36,000 miles, the desirable drop-top version should hold onto an average of 54 per cent of its original list price. However, the limited-run, £52k MINI Electric Convertible is only expected to retain roughly 38 per cent of its value after the same period.
To get an accurate valuation on a specific model check out our valuation tool...
Interior, design and technology
Stylish looks and upmarket interior mean the MINI has plenty of appeal
The MINI Convertible still has that modern MINI look, with the retro-inspired grille and roofline giving it a cute and stylish appearance. The folding roof comes all the way down, unlike rivals like the Fiat 500C, which means with the windows down the whole cabin is exposed. The boot space takes a hit with the roof down though.
You can specify your roof with a Union Flag design, for an extra stylish look, plus there are plenty of other paint colours and other customisation options you can choose from when buying.
The MINI's cabin is just as quirky and retro-inspired as the exterior, with a circular display screen in the centre of the dash, chunky three-spoke steering wheel and lots of other funky design cues. For instance, below the physical climate control dials is a very inviting set of toggle switches that control your drive modes, among other things.
Sat-nav, stereo and infotainment
The 8.8-inch infotainment screen and sat-nav system in the MINI convertible form part of the large central section in the middle of the dashboard. It's a cool feature, and has a backlit ring around the outside that matches the colour of the speedometer lighting.
The MINI's infotainment system is easy to use and because it's based on BMW's iDrive set-up you use a slightly awkwardly-placed rotary dial controller and shortcut buttons to navigate the menus, rather than tapping the screen. 
All MINI Convertibles now come with a set of digital dials and Apple CarPlay, however, Android Auto still isn't available.
Practicality, comfort and boot space
Folding roof takes up boot space and rear legroom is tight
The latest MINI Convertible is bigger than before, and in the front there's plenty of room for two. There's also more space available in the back compared to earlier models, which is good because one advantage the drop-top MINI has over the two-seater roadsters it competes with is its rear seats. However, even small kids will be within their rights to complain about legroom if they are behind a taller driver. 
Still, it's easier to get into the back than in the hatch, since you can get the roof off and hop in without having to duck through the door opening. The seats aren't uncomfortable either, so it's just the limited space inside that could be an issue.
That's also true of the interior storage, as the small glovebox and centre console storage don't offer much capacity. There are some storage cubbies in the rear and two sets of ISOFIX mounting points, but just one cup-holder that your passengers will have to fight over. 
The driving position means forward visibility is good, but with the roof up it's quite hard to see out of the back for parking. Clearly it's a different story with the top down, but that's not always practical – parking in the rain, for example.
Size
The MINI has been getting bigger through the years, and this Convertible is no exception. At nearly 3.9m long, 1.7m wide and 1.4m tall, it's close to superminis like the popular Vauxhall Corsa in size. The folding roof means the body has to be strengthened, so the Convertible weighs 1,280kg compared to the Hatch's 1,160kg.
Leg room, head room and passenger space
The MINI Convertible is more spacious than it once was, and headroom is pretty good with the roof up. You only get two rear seats, mind you, and legroom is pretty tight in case you're planning to shove people in them. You'll need to have the front seats set quite far forward to get any adults in the back, so they're best used for kids and carrying any extra luggage you can't cram into the tiny boot. 
Boot
The MINI has never had a big boot, and at 215 litres the Convertible's is as small as ever. That shrinks to 150 litres with the roof down too, so you'll have very limited space for bags if you decide to open up to the elements. Of course, you can always just chuck stuff on the rear seats if you don't have any passengers back there.
Reliability and safety
The MINI Convertible should be reliable, although standard safety kit is disappointing
The MINI Convertible was never crash tested by Euro NCAP, but the regular MINI Hatchback was, back in 2014, and received a four-star rating. This provides a decent indication of the drop-top's safety but the tests were a lot less stringent in those days. The hatchback scored 79 per cent for adult occupant protection and 73 per cent for child occupants, however the relatively low 56 per cent for safety kit is disappointing. That score is likely because systems like lane departure warning aren't available. 
The MINI does have two ISOFIX points as standard, however, plus a pair of deployable roll hoops to protect occupants should the car end up on its roof.
The MINI Convertible did not feature in our 2023 Driver Power customer satisfaction survey, but the MINI Hatchback performed well and managed to finish 24th on our list of the best cars to own. Meanwhile, the MINI brand achieved a 15th-place finish (out of 32) in the best car manufacturer rankings.
Warranty
The MINI Convertible comes with an industry standard three-year/60,000-mile warranty, so you're covered for the initial period of ownership. There's also the MINI Insured Warranty for after that, which covers cars with less 100,000 miles on the clock. It covers several different aspects of the car, so check what you're buying when you sign up.
Servicing
MINI offers a range of servicing options for its new cars, including its MINI Pay Monthly Service Plan which allows for monthly payments towards fixed-price servicing. This can be used to cover a MINI of any age and includes an MoT, fluid top-ups, seasonal health checks, sat-nav map updates and complimentary car washes.
Frequently Asked Questions
The MINI Convertible has won our Convertible of the Year award six times on the trot from 2018-2023. Need we say more?
For an alternative review of the MINI Convertible, visit our sister site carbuyer.co.uk...