'Premium brand cars aren't necessarily better than cheap cars'
Mike Rutherford thinks the latest Driver Power survey shows some upmarket cars can often struggle to adequately satisfy consumers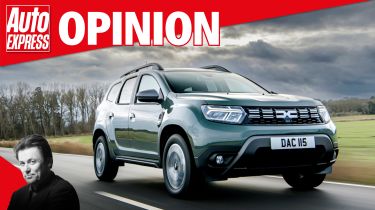 Looking to upgrade from a modest, mass-manufactured car for the many to a more exclusive, premium model for the few? Upgrading is a perfectly natural and positive goal, but it's not necessarily the right one – particularly if you're the type of driver who considers reliability, running costs, safety and value more important than anything else.
True, some (not all) premium cars wear instantly recognisable, highly desirable badges that, in effect, scream 'quality, heritage, provenance' and all that other good, laudable stuff. Among other things, such personal vehicles may (but may not!) assist you in creating a more upmarket image for yourself. They might even impress your neighbours – although I never will understand the point of trying to do that.
Easier to comprehend is this: generally, the most satisfying, dependable and safest vehicles aren't premium cars. What's more, such workhorse models often deliver the added bonuses of a) lower pence per mile figures and b) greatest possible overall value.
Who says? For starters, I do. Half of the cars I owned or still own fall into unapologetically modest motor territory – everything from factory-fresh or beaten-up Fiats, Fords, Jeeps and VWs. The other half were/are new or used, premium products from the likes of Audi, BMW, Land Rover and Mercedes. And I can honestly say that it's these latter, more expensive (to buy, tax, insure, run, service and repair) models that have traditionally been the least reliable and, all things considered, the worst value.
More importantly, the car-buying public is (via the latest Driver Power) more or less confirming the same thing: that some upmarket cars can often struggle to adequately satisfy consumers who, considering what they paid for them, expected more.
Of the top 40 cars, just seven (Lexus RX, BMW i3, Polestar 2, Tesla Model 3, Audi Q3, Lexus UX, Mercedes A-Class) are from premium manufacturers. Put another way, an impressive 82.5 per cent of the 40 most satisfying cars are more affordable, non-premium products.
The fact that the well priced C4 from Citroen (for decades, a car company of the people) took the top spot, while Dacia (the bargain champ of the 2020s) grabbed fourth with its Duster SUV confirms that simple, honest, no-nonsense cars can – and in this case, clearly do – see off allegedly superior products built by companies playing the premium game.
A few of them feature far too heavily at the bottom end of the 75-strong satisfaction league. The Jaguar I-Pace is 65th, the Audi A5 is 71st, the BMW 1 Series 72nd and the Range Rover Evoque 73rd, and therefore in the relegation zone. In important individual departments, the Jag is ranked 74th for value, the Audi 75th for safety, the BMW 75th for engine and gearbox, the Range Rover 75th, and last, in three vital areas: MPG and running costs, reliability, and value. This is harsh. But it's true.
The public has, thanks to Driver Power, had its say. And at the very least, this handful of British and German premium car manufacturers needs to listen and learn from its mistakes and dramatically rectify them. With immediate effect.
Partnership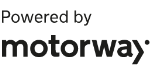 Need to sell your car?
Find your best offer from over 5,000+ dealers. It's that easy.
Do you agree with Mike? Let us know your thoughts in the comments section...