Concept to reality: Skoda Yeti concept to Skoda Yeti
A prolonged gestation failed to put a dampener on Yeti's success
Every car design is the work of a team. And it's not unusual for more than one boss at the helm to help get the finished vehicle over the line. But for the latest in our series looking at how some famous motor-show creations became popular production cars, we look at a model that was worked on by no fewer than three heads of design during its gestation: the Skoda Yeti.
These days, Skoda is a brand that's fully stitched into the VW Group, happily sharing components and expertise (in both engineering and manufacturing) across Volkswagen, SEAT and Audi. But at the start of the century, the Czech brand was still finding its feet beyond the Iron Curtain; VW had only assumed total control in 2000, so Skoda was keen to come up with products that could expand its reach beyond the well received Felicia and Octavia hatchbacks.
In addition, customers in Skoda's home market were keen to tap into the burgeoning SUV market that had already taken hold in Western Europe, thanks to models like the original Nissan Qashqai. So a small group led by Skoda's head of design, Thomas Ingenlath, started work on a car that would give the brand a foothold in the new class.
The resulting concept, called Yeti, impressed onlookers with its boldness and cohesion when it made its debut at the 2005 Geneva Motor Show. It had a distinctive front-end look that was unlike anything else in Skoda's range, and while it was unashamedly a crossover, there was a definite nod to more hardcore 4x4s, such as the Land Rover Defender, in the blunt, vertical tailgate. The convertible show car that followed six months later was a red herring, but production approval for the main model seemed inevitable.
Turning the Yeti into a production car was not the work of a minute, however. Skoda had strict goals on how the vehicle should be priced, and that meant tapping into the VW Group parts bin. As such, Skoda's engineers turned to the same PQ35 platform that had made its debut on the Mk5 Golf back in 2003. It was a generation old, and VW's much-lauded MQB set of components was under development by then, but PQ35 was well proven; it had economies of scale on some key parts that helped to trim costs. What's more, it could accommodate a Haldex four-wheel-drive system that could give authenticity to Skoda's first crossover – and make it usable in Czech winters.
With the concept's creator now departed for VW's main design studio, work on the Yeti production model was overseen initially by Jens Manske, who'd joined Skoda in 2005 after a spell at Daimler. Key elements, such as the vertical tailgate, were kept to give this road-based off-roader a slightly tougher, more utilitarian appearance.
Manske's spell at Skoda was short, though; by early 2008, the German was ready to leave to join VW's American design team – and the Yeti had still to be signed off by the Skoda board. The VW Group design roulette wheel was spun again, and it was Slovakian Josef Kaban – fresh from working on the world's fastest car, the Bugatti Veyron – who was given the air ticket to Mlada Boleslav and the task of getting the production Yeti over the line.
Partnership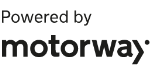 Need to sell your car?
Find your best offer from over 5,000+ dealers. It's that easy.
Finally, four years after the show car's original debut, and barely 12 months after Kaban had taken up his post, the production Yeti was revealed at the 2009 Geneva show. The car had taken a little longer than usual to arrive – particularly given how closely it stuck to the concept's looks – but it quickly proved to be worth it.
A facelift in 2013 – completed, again, by a team led by Kaban – squared off some of the original's character, including its bug-eyed light treatment. But this one model laid the foundation for what is now a trio of SUVs in the Skoda stable – and helped it to grow from a brand shifting 750,000 cars a year in 2010 to one now realistically targeting double that figure.
What do you think of the Skoda Yeti? Let us know in the comments below...