Volkswagen Transporter Sportline: long-term test review
Final report: our medium-sized van makes way for its smaller sibling
Verdict
We're really sorry to see the Transporter go – this Sportline version delivers cool looks and excellent performance – but the car-like comfort that the Caddy Cargo offers is helping to ease the pain somewhat. We just wish that the tech were better integrated, and more of it were available as standard, too.
Mileage: 13,654
Economy: 34.2mpg
Everything ends, and unfortunately our time with the Volkswagen Transporter Sportline has come to a close. We've been bowled over by its performance and sporty looks – as well as its cargo carrying – but it's the oldest model that VW now offers in its commercial vehicle line-up, so it was time for a change. 
Enter the VW Caddy Cargo, which is the newest member of the combustion-engined van line-up; only the electric ID. Buzz Cargo is fresher. With a swap from a model first introduced in 2016 to one that arrived four years later, it seemed like a good opportunity to see what progress looks like in the world of vans.
The T6.1 Transporter – so called because the Mk6 model was facelifted in 2019 – certainly seems like an old-school product when compared with the Caddy Cargo. That's because it can trace its tech back to the T5 that came before it. The upright driving position is great for a clear view of the road ahead, but while our Sportline model delivered impressive performance, it still felt like a van at heart. That high centre of gravity and bouncy ride were constant reminders.
Where the Caddy Cargo impresses is with its comfort. Its arrival in 2020 marked a transition to the same platform that's used by the VW Golf, so it's a lot more car-like to drive. The lower seating position means the view out isn't quite as panoramic as you'll find in the Transporter, but the suspension copes a lot better with rough surfaces, and the Caddy Cargo feels more lively, too.
Both vans feature 2.0-litre diesels , although the twin-turbo set-up of the Transporter means it has far more power than the Caddy Cargo. But fitting a 2.0 TDI to the small van rather than the 1.6 TDI seen in past generations means the latest model has a healthy spread of torque, so it pulls strongly even from low revs. Then there's the novelty of its manual gearbox, which is considerably more responsive than the Transporter's slow-witted DSG.
The other area where the two vans diverge is in terms of cabin tech. Both come with VW's digital instrument cluster, but the Transporter's infotainment is a generation behind. However, this means that the climate controls are a set of easy-to-use rotary dials, whereas the Caddy features the latest set-up from the Golf. That includes frustrating touch-sensitive sliders for the volume and temperature, as well as having the climate functions within the screen. 
It also lacks certain features, because Apple CarPlay is offered as an option that's purchasable via VW's online store. It feels like a backwards step when the system is standard on the Transporter. We're lucky that our Caddy Cargo features sat-nav as part of the kit list, but owners who haven't upgraded could feel short-changed.
Volkswagen Transporter Sportline: first report
Our Sportline-spec panel van has a racier look than an actual hot hatch
Partnership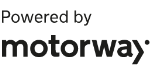 Need to sell your car?
Find your best offer from over 5,000+ dealers. It's that easy.
Mileage: 11,233
Economy: 35.4mpg
It's all well and good for a hot hatchback to deliver a thrilling drive, but for me, it's got to look the part as well. It's something that I've felt has been lacking from Volkswagen's most recent hot Golfs, and the arrival of a VW Transporter Sportline on our fleet has done nothing to help alter this point of view. Here's a van that, to my eyes, looks sportier than a hot hatch.
We recently had a Golf R 20 Years in to pitch against the latest Honda Civic Type R, so I saw the perfect opportunity to line up VW's hot hatch next to this sportiest of vans. Yet even with the special-edition Golf's subtle extras, I still don't think the R can hold a candle to the Transporter Sportline for racy appeal.
First, there's the colour. Even in bright sunlight, the dark blue of the Golf R here isn't nearly as vivid as the optional metallic hue of our Transporter. The red flash across the van's grille is a nod to the Golf GTI, and to my eyes is more distinctive than the blue trim on the R.
Yes, big wheels and quad exhausts do help the Golf R stand out, but it's really not that far removed from R-Line trim. At least the Transporter's lowered suspension, rear spoiler (which is just as big as the Golf's), black alloys and chunky Sportline bodykit offer some visual impact that the standard Startline and Highline vans lack.
The Transporter can't match the 328bhp, four-wheel-drive Golf R in a drag race or around corners. But with 201bhp on tap, it's still a pretty sprightly performer when unladen, and it has already surprised a few unsuspecting drivers at the traffic lights. 
The biggest obstacle to driving fun is the gearbox, though. It's a seven-speed DSG unit, but it's quite slow-witted. Floor the throttle, and the electronics need a second or two to catch up with what you're doing. Much like some hot hatches, there's a bit of a knack to getting the best from it; a 450Nm torque figure is 30Nm more than the Golf R's, and if you keep within the 1,400-2,250rpm band where it's available, the Transporter's in-gear acceleration is a lot of fun.
Grip is actually pretty good, thanks to 255/45 section tyres, but the Transporter's tall driving position reminds you that this is no sports car. At least VW has given the cab a racy update. The driver's and twin front-passenger seat are finished in Nappa leather and Alcantara suede with red stitching, while there's also a leather-trimmed steering wheel and the dashboard features gloss-black trim and the eight-inch version of VW's Discover media sat-nav system.
This set-up works pretty well, and given that it's an older set-up (this version of the Transporter has been around since 2019), it doesn't have the annoying climate and volume controls that plague most of VW's newer models. There's wireless smartphone connectivity, too, although the Transporter lacks wireless charging to go with it, so I find it better to plug in anyway.
Unfortunately, the smartphone system is a little unstable, and after a long period of connection, the screen tends to go fuzzy and there's a delay between the phone mapping and your actual location. A quick jump to another menu and back to the smartphone screen resets it, but it's still an annoyance.
Another bugbear are the front and rear parking sensors, which tend to overreact to their surroundings. You can turn them off, though, and the electronics are able to reactivate them in case you forget to do so manually before parking.
Other than that, the Transporter Sportline is really delivering the goods in terms of its ability. It's quick enough to be fun to drive, and I'm unswayed in my opinion that it looks sportier than an actual hot hatchback, too.
| | |
| --- | --- |
| Model: | Volkswagen Transporter 2.0 TDI DSG Sportline SWB |
| On fleet since: | December 2022 |
| Price new: | £46,519 (ex. VAT) |
| Engine: | 2.0-litre 4cyl twin-turbodiesel, 201bhp |
| CO2/tax: | 197g/km/£320 |
| Options: | Ravenna Blue metallic paint (£810) |
| Insurance group: | 40 |
| Mileage/mpg: | 13,654/34.2mpg |
| Any problems? | Puncture requiring a new tyre (£184) |