Most economical family cars 2023
Are you after a spacious and economical new car? Here's a definitive list of the new family cars that deliver the best MPG.
With petrol and diesel prices on the high side, it's more important than ever to drive an efficient car. If you also need a practical family car that's easy to drive, has enough space for passengers and their luggage and is equipped with a good amount of safety tech, then you might think your choices are very limited.
There are cars out there that fit the tough economical family car brief, however. To help you pick the right one for your needs when fuel efficiency is a top priority, we've gone through all the manufacturer spec sheets to find the most economical family cars on sale right now. Because different engines are better suited to certain situations than others (for example, a diesel car will probably be more suitable for you than a petrol one if you regularly do lots of driving on motorways), we've split the list into three categories: one for petrol cars, another for diesel cars and the last for hybrids. If you want to wave goodbye to the fuel station permanently and forget about MPG, a pure electric car is the way to go. 
To clarify, we're including mild-hybrid engines in the purely petrol and diesel engine categories. This is because, while they have engines that use an electric motor generator unit to improve fuel economy, mild-hybrid cars aren't able to cover any miles under electric power alone, which means they're no different to drive than their petrol- and diesel-only counterparts. The cars in our hybrid cars list below are plug-in hybrids which are able to drive on electric power alone for significant distances but be warned that if you don't charge them regularly and rely on the combustion engine, fuel economy will plummet. With the extra weight of the battery, it could even be worse than a petrol or diesel option.
For the purposes of this list, we've also decided not to include fully electric cars here. However, that doesn't mean you shouldn't consider one – there are a growing number of electric car options that can cover lots of miles between charges, and you can check out some of them in our best electric car guide.
As for family-friendly practicality, we've only included C-segment cars and larger below. That means models in the family hatch and compact SUV classes that will give you a decent boot and enough rear legroom for adults. 
Most economical petrol family cars
Below are our top five most economical petrol family cars including those with mild hybrid technology.
1. Mazda 3 SE-L Lux Mild hybrid - 56.5mpg
The Mazda 3 with the 2.0-litre mild-hybrid Skyactiv-G engine is capable of an impressive 56.5mpg - which is complemented by relatively low CO2 emissions (114g/km). Coupled with the sleek-looking 'Kuro' design, a fresh, well-built interior and the Mazda 3 is superb family car with great eco credentials. 
2. Audi A3 30 TFSI (110hp) Technik auto – 55.4mpg
Just falling short of the top spot is the most efficient mild-hybrid version of the Audi A3 Sportback hatchback. With a claimed fuel economy figure of 55.4mpg, it's only 1.1mpg down on what the Mazda can manage. 
3. Citroen C4 PureTech 100 S&S six-speed manual - 54.8mpg
The Citroen C4 is available with a diesel, petrol and a fully-electric powertrain so there's something for everyone - especially those looking for a frugal family car. The entry-level model with the 99bhp PureTech 1.2-litre, three-cylinder petrol engine offers up 54.8mpg. Funnily enough, if you stretch to the more powerful 128bhp version with the same engine you'll only lose out on 0.1mpg.  
=4. Ford Focus 1.0 EcoBoost (153bhp) mHEV six-speed manual - 54.3mpg
The Ford Focus has long been one of the more exciting, driver-focused family cars but it's economical too. With the 1.0-litre, mild-hybrid petrol engine there's a helpful 53.3mpg to be had. The engine is punchy too with 153bhp and 190Nm of torque, although if you dip into its power reserves that mpg figure will be harder to reach. Our testing has shown that you can easily average 45mpg in mixed real-world driving.
=4. Hyundai i30 Tourer 1.0 - 54.3mpg
When the current-generation i30 came along in 2017 we said the 1.0-litre petrol offering was our favourite and even with the i30 N hot hatch in the range it's still an appealing model. The three-cylinder turbocharged unit has plenty of performance, coupled with a great chassis and with an attainable 54.3mpg even in the larger 'Tourer' estate version there's plenty to like. 
Most economical diesel family cars
Below are our top five most economical diesel family cars including those with mild hybrid tech. 
1. Citroen C4 1.5 BlueHDi(110) Sense/ Sense Plus - 69.1mpg
The Citroen C4 is a funky-looking family car with a real focus on frugality. The diesel engine is available with either 109bhp or 128bhp and the lesser powered model will return a 69.1mpg figure if you're careful. The more expensive BlueHDi 130 comes with an automatic as standard but still offers a decent 64.5mpg. Emissions for the diesel-engined C4 stand at 125g/km. The C4's relatively light kerb weight of 1,260kg and ultra thin tyres help create this impressive economy.
=2. VW Golf 2.0 TDI (115) Life - 67.3mpg
Volkswagen's 2.0-litre TDI engine is found in plenty of VW Group products, but in the brand's most iconic model (the Golf) you can see a return of 67.3mpg. You'll have to pick the entry-level Life or mid-level Active variants to achieve maximum mpg, both of these options come with either a six-speed manual or a seven-speed DSG automatic. The automatic doesn't cause the mpg figure to fall unlike most such gearboxes found elsewhere. 
=2. Skoda Octavia 2.0 TDI SE - 67.3mpg
The diesel-powered Skoda Octavia hatchback has followed in the footsteps of its petrol-powered counterpart, by being the most economical diesel family car on sale in the UK. In fact, the 67.3mpg fuel consumption figure is enough to make this particular spec of Skoda Octavia one of the most frugal non-hybrid diesel cars you can buy right now, period.
Partnership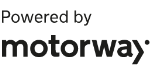 Need to sell your car?
Find your best offer from over 5,000+ dealers. It's that easy.
With a respectable output of 148bhp, the entry-level diesel Skoda Octavia has enough punch in reserve for motorway cruising duties, too. If you so desire, you can also replace the standard-fit manual gearbox with a DSG automatic. 
=3. Peugeot 2008 1.5 BlueHDi (110) Active Premium - 65.7mpg
Although it's a high-riding SUV, the Peugeot 2008 seems to laugh in the face of physics by offering a mighty 65.7mpg. Utilising the same 1.5-litre BlueHDi Stellantis powertrain found in the Citroen C4 diesel, the 2008 has plenty of performance with 250Nm of torque and 109bhp. Like most cars in this list, the entry-level model comes with the best mpg figures due to smaller wheels and less equipment on-board. The 2008 is also the only SUV to feature here in both diesel and petrol categories. 
=3. SEAT Leon 2.0 TDI (115) SE - 65.7mpg 
The SEAT Leon has always been one of the best-driving hatchbacks you can buy and with the current model you can add efficiency to its long list of strengths. With the same 2.0-litre TDI engine found in the Golf higher up on this list, the 113bhp unit has enough performance for most and the excellent 65.7mpg barely dips if you choose the more practical estate model. 
The Vauxhall Astra and Mokka deserve a mention as well because they also can provide a 65.7mpg figure. The two Vauxhalls use a 1.5-litre turbocharged diesel engine, although the Astra packs a little more punch with 128bhp to the Mokka's 109bhp. 
Most economical hybrid family cars
Below are our top five most economical hybrid cars and they're all plug-in hybrids. The quoted fuel economy figures look outstanding and you could theoretically drive these cars using hardly any fuel by staying within the electric-only range but remember that if you don't keep the battery charged, the mpg will reduce massively.
1. Mercedes C-Class C 300 e - 470.8mpg
Like the rest of the cars in this plug-in hybrid segment, the C 300 e offers a faintly ridiculous mpg figure. This is because the WLTP rating includes the maximum electric-only mileage that some plug-in hybrids can provide. In the real world not many people will utilise their electric-only range all the time.
The C 300 e is much more than just incredible efficiency figures however, with 309bhp and 550Nm of torque it's pretty rapid and there's an almost S-Class-level of comfort to be had. The interior does a good job of aping the one in its luxury limousine sibling. It's no surprise the C 300 e won the Auto Express Premium Hybrid Car of the Year award in 2022. 
2. Volvo S60 Plus Recharge T8 PHEV AWD - 403mpg
So the Volvo S60 might not be on sale right now but we're hoping it'll return in 2023 because the plug-in hybrid version really adds an extra dose of efficiency without any drawbacks. Around town you can make use of a 30-mile electric-only range and the emissions figure of 39g/km is pretty good. 
=3. Mercedes S-Class S 580 e - 353.1mpg
You might not expect to see a car this size and weight of an S-Class on a list of most economical family cars but such is the breadth of quality and technology the luxury limousine offers. There's an impressive 63 miles of electric range (not too long ago that's what you'd get from a full-EV) and CO2 emissions sit at just 18g/km. You'll have to pay for the privilege of carting children around in the 580 e with prices starting well over £100,000.
=3.  Mercedes GLE 350 d e - 353.1mpg
Amazingly, the GLE 350 d e has the same combined mpg figure as the S 580 e above. It uses a 2.0-litre four-cylinder diesel engine with 191bhp and 400Nm of torque mated to an electric motor with 134bhp and 440Nm of torque. The 31.2kWh battery allows for 60 miles of electric-only running and its integration into the body means the boot space doesn't suffer. 
4. Mercedes A 250 e - 282.5mpg
Mercedes' domination of the hybrid category continues with the A 250 e. The A-Class is one of our favourite premium hatchbacks and the plug-in hybrid model comes with a very respectable 282.5mpg. 
The 1.3-litre four-cylinder petrol unit and electric motor combine for 215bhp and a muscly 330Nm of torque. This results in a hot hatch-rivalling 6.6-second 0-62mph time. 
A notable mention should also go to the Ford Kuga plug-in hybrid which matches the A 250 e's mpg figure despite being a mid-sized SUV.
Now learn more about finding the cheapest fuel near you...