Most economical cars on sale 2023
Do you value fuel economy above everything else? Here's a definitive list of some of the most economical cars currently on sale in the UK
The high cost of petrol and diesel may mean that fuel economy and efficiency will play a larger part in deciding what your next new car will be. It's a simple cost-benefit analysis – the more economical a car is, the more money you're going to save each time you make a journey.
With high prices at the pumps being an ongoing issue for UK motorists, we explore the big fuel economy issue in detail below, identifying the most economical petrol, diesel and plug-in hybrid cars currently on sale. 
How to choose an economical car 
Until recently, diesel cars were seen as the automotive silver bullet with their combination of good fuel economy, performance and low CO2 emissions. However, the popularity of diesel has been in serious decline since details of the Volkswagen emissions scandal surfaced back in 2015 and questions were raised about emissions of nitrogen oxides (NOx) and particulate matter from diesel cars.
Despite this, new diesel cars are very clean and the fuel still makes a good choice for those who regularly cover long distances, as most modern diesel engines will easily return upwards of 50mpg on the motorway. Diesel buyers just need to ensure that they cover enough miles in a year to offset the extra upfront cost of a diesel engine, and the additional cost at the pump, with fuel savings.
All the most economical diesel cars listed below comply with the latest Euro 6 emissions standards and are Ultra Low Emission Zone (ULEZ) compliant – so they're amongst the cleanest cars on sale today.
Sales of diesel cars in the UK have been in serious decline for some time now and for many buyers petrol cars may be a more cost effective solution. Hybrid technology has boosted the efficiency of many modern petrol models and plug-in hybrid cars provide the added benefit of a decent electric-only range.
Be warned, however, that the impressive official combined cycle economy figures for plug-in hybrids (PHEV) are often difficult to replicate in the real world, especially on longer journeys where they're forced to rely on their internal combustion engines. If PHEVs are charged regularly and used for shorter trips, (where they can take advantage of their electric-only ranges), they can be extremely fuel efficient. Finally, we've ignored electric cars for the purposes of this page but that's not to say you should. Our 'best electric cars' list will give you all the guidance you need to pick the right one.
All of the vehicles listed here have been subject to the latest WLTP test programme, which was introduced at the end of 2019 as a more accurate (and more stringent) method of measuring fuel economy. It replaced the dated NEDC system, with the hope of providing consumers with information more representative of real world driving and it's the basis for all the MPG figures below. 
Most economical diesel cars
Scroll down for our full list of the most economical diesel engined cars on sale in the UK today…
5. Peugeot 308 1.5 HDi (110) Active Premium – 65.4mpg
The Peugeot 308 is a distinctive car with its 'fang' LED daytime running lights and deeply scalloped bodywork lending it a more sporting look compared to some of its rivals. The 1.5-litre diesel engine can return up to 65.4mpg with a punchy 300Nm of torque. 
Partnership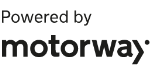 Need to sell your car?
Find your best offer from over 5,000+ dealers. It's that easy.
With improved cabin quality over the previous generation, standard equipment is reasonably generous and includes 16-inch alloy wheels, automatic headlights and wipers, auto air-conditioning, rear parking sensors and Peugeot's i-Cockpit twin-screen set-up that covers driver information and infotainment systems. However, you'll probably have to have to spend more to buy the Peugeot compared to its rivals, whether it's an outright purchase or on a leasing deal.
4. Volkswagen Golf 2.0 TDI (114) Life manual – 67.3mpg
If you're looking for a car which is comfortable, offers excellent safety levels and large digital displays, then the entry level diesel Volkswagen Golf could be for you. The 2.0-litre TDI engine sips fuel while producing a punchy 300Nm of torque and returning up to 67.3mpg.
The five-door Mk8 Golf should offer enough space for most families, with plenty of room to accommodate four adults along with a 381-litre boot. Headroom is also decent and it's pretty easy to get comfortable behind the steering wheel with ample levels of adjustment in various directions. The Golf is also available as an even more practical estate and it still manages to return 66.3mpg. 
3. Skoda Octavia 2.0 TDI (114) SE Technology manual – 67.7mpg
If you're after a fuel-efficient family car, there are worse options out there than the Skoda Octavia. With a claimed WLTP fuel economy figure of 67.7mpg, this makes this particular spec of Octavia one of the most economical cars currently on the market. 
The 2.0-litre four-cylinder diesel engine in the Skoda also has more to its name than just good fuel economy. Its 113bhp and 300Nm power and torque outputs give the Octavia decent performance (Skoda quotes a 0-62mph time of 10.5 seconds), so the car has enough power to get up to speed as well as cruise comfortably on the motorway. As with the Golf mentioned above, the Octavia is also available as an estate should you need even more space and will return a respectable 65.9mpg.
2. Citroen C4 1.5 BlueHDi (110) Sense – 69.1mpg
The Citroen C4 has the same 1.5-litre BlueHDi diesel engine as the Peugeot 308, making the Citroen C4 one of the most economical family cars with a purely combustion engine, managing up to 69.1mpg.
The Citroen C4 has a pretty unique style too; with a crossover-style raised ride height contrasting with a curved roofline. It's sure to stand out on your driveway, and another quirk is its clever suspension with hydraulic dampers, designed to soften big bumps from being felt in the cabin. The C4 was also named one of the best cars to own in the 2023 Driver Power survey, achieving six top-10 category placings.
1. Peugeot 208 1.5 BlueHDi (100) Allure Premium manual – 72.2mpg
The second-generation Peugeot 208 has followed in the footsteps of its predecessor, retaining its crown as the most economical car on sale in the UK. It's available with Stellantis' latest range of frugal combustion engines – but the 1.5-litre four-cylinder diesel is the least thirsty option, with a claimed WLTP fuel economy figure of 72.2mpg.
Such frugality doesn't come at the expense of performance, either. There's a punchy 250Nm of torque on tap, which provides a respectable 0–62mph time of 10.2 seconds, a top speed of 117mph and decent in-gear acceleration.
Most economical petrol and petrol mild-hybrid cars
Up until the turn of the century, diesel power was your main choice if you needed a car with good fuel economy. In recent years, though, advancements in engine management software, fuel delivery systems, turbochargers and hybrid technology have made petrol engines almost as efficient as their diesel counterparts.
Currently, the most efficient petrol cars on the market deliver around 10mpg less than their best diesel-engined competitors. However, petrols are cheaper to buy from the outset – so we'd recommend that you seriously consider your options if the majority of your journeys are of a shorter distance or you cover lower mileages generally, making the extra outlay for a diesel harder to recoup in fuel savings.
Scroll down for our full list of the most economical petrol engined cars on sale in the UK today…
5. Ford Focus 1.0 EcoBoost 125 mHEV - 54.3mpg
The Ford Focus is one of the best handling family hatchbacks on the market, but that doesn't mean you need to sacrifice fuel efficiency; thanks to a clever mild-hybrid 1.0-litre engine, which can return up to 54.3mpg.
The 1.0-litre engine produces 123bhp and 170Nm of torque and is linked to a belt-driven starter-generator and 48-volt battery system, with the aim of reducing the load on the combustion engine when needed. Additionally, the mild-hybrid system can provide an additional 24Nm of torque. 
Interior quality of the Focus is good enough to rival the best in class – with soft-touch padded materials and classy metallic finishes (depending upon trim). Harder plastics are generally found lower down, however, flock-lined storage areas and padded door liners give the Focus an up-market feel, while helping reduce vibrations and rattles. 
4. Volkswagen Up! 1.0 TSI (65) - 55.4mpg
The Volkswagen Up! has been near the top of the city car class for over a decade and it's still going strong. Only available with a plucky 1.0-litre three-cylinder engine, the Up! can return up to 55.4mpg while producing 64bhp and 91Nm of torque.
The small stature of the VW makes it ideal for navigating narrow streets and tight car parks, while the levels of refinement and composure shades the Kia Picanto when driving in town or on a motorway cruise – although the long gearing means you'll need to work the engine to get up to speed. Despite this, the Up! is more sophisticated than its size suggests.
3. Kia Picanto 1.0 MPi (67) 1 manual – 58.9mpg
The Kia is capable of returning up to 58.9mpg, courtesy of the city car's low weight and its tiny 1.0-litre three-cylinder engine.
The Picanto doesn't offer quite as much in the power stakes, however, with 66bhp and 96Nm of torque. That means the Kia has enough punch for a car that will probably spend a lot of its life being driven around towns and cities, though it does mean you'll need to work the engine quite hard to keep up with traffic on dual carriageways and the motorway.
2. Suzuki Swift 1.2 Dualjet (83) SZ-L manual – 59.7mpg
Despite being a bigger car with a larger and more powerful engine than the Kia Picanto, the Suzuki Swift still manages to beat it to second place on the economical petrol cars podium. Suzuki quotes a 59.7mpg WLTP fuel consumption figure for the 82bhp Swift supermini, which is only 0.4mpg down on what the Mazda can manage.
Officially, this spec of Suzuki Swift is also a hybrid, as the 1.2-litre petrol engine is assisted by an electric motor generator unit. However, we've included it here as the mild hybrid system doesn't have a battery big enough to allow electric-only driving – instead, it's there to give the engine a small helping hand under acceleration, which in turn helps to improve the car's fuel consumption a little bit.
1. Mazda 2 SE-L Mild Hybrid – 60.1mpg
Mazda is renowned for its clever engineering and innovative petrol engines, and now it can lay claim to the most economical petrol car accolade. The 89bhp version of its 1.5-litre Skyactiv-G engine now features mild-hybrid tech, which helps to take some strain off the engine by storing recuperated energy in a small onboard battery.
Coupled with the Mazda 2's low weight, it means it's the only petrol-engined car without the backup of a powerful electric motor to top 60mpg. In real-world driving, this should make it cheaper to run than an equivalent diesel model for many buyers, and it's also good fun to drive.
Most economical plug-in hybrid cars
Plug-in hybrids stake the biggest claims in fuel economy, with BMW, Hyundai, Mercedes, Peugeot and Toyota all claiming their vehicles are capable of returning more than 200mpg. In reality, their real-world fuel consumption often falls far short of the manufacturer claims – partly because many PHEVs spend a lot of time running with depleted batteries, forcing their internal combustion engines to kick in.
However, if you keep the batteries topped up and regularly use the vehicle for short trips (where you can take advantage of the car's electric-only range), the benefits can be huge. Nowadays, there are plenty of PHEVs available with an electric-only range of around 30 miles – so, theoretically, you'd never use any fuel if you're only travelling locally.
Scroll down for our full list of the most economical plug-in hybrid cars on sale in the UK today…
5. Lexus NX 450h+ - 313.8mpg
With generous practicality and a decent kit list as standard, the Lexus NX is worthy of its premium SUV status, with the NX450h+ plug-in hybrid version further boosting the SUV's appeal. The 2.5-litre, four-cylinder petrol engine is found in all models across the board, but the PHEV NX 450h+ comes with an 18.1kWh battery which can achieve up to 40 miles in electric-only mode, and can return up to 313.8mpg on a combined cycle.
Named our 2022 Mid-size Premium SUV of the Year, the NX is one of the most comfortable, efficient and impressive premium SUVs in its class and with CO2 levels of around 21-25g/km, the NX 450h+ will attract a much lower benefit-in-kind tax rate compared to its siblings. Charging from home using a 7kWh wallbox (0-100%) should take just under three hours and the additional motors needed for its all-wheel-drive system don't eat into cabin or boot space, making it practical and spacious day-to-day.
4. Volkswagen Golf Style 1.4 TSI eHybrid - 313.9mpg
The Volkswagen Golf Style eHybrid has the same 1.4-litre power plant and 13.0kWh battery combination as its GTE performance plug-in hybrid sibling, although the Style variant dials down the power a little, with the aim to increase overall efficiency. As a result, Volkswagen claims the Golf Style could return up to 313.9mpg on the WLTP combined cycle.
Not only does the Golf offer similar levels of space and driver comfort as the diesel variant mentioned above, the eHybrid can travel up to a claimed 42 miles on the battery alone, making it an ideal contender for those who cover lower miles or drive in cities frequently.
3. Mercedes S-Class S 580 e – 353.1mpg
Like the other hybrid models that make this list, the Mercedes S-Class S 580 e benefits from having a large battery pack. In fact, it's the largest here, with a capacity of 28kWh providing an EV range of up to 62 miles before the petrol engine needs to cut in. 
While frugal running costs may seem unnecessary for such an expensive model, it means the S-Class can cruise silently into urban areas with no tailpipe emissions, while also avoiding any range anxiety. Low CO2 emissions will also make the plug-in S-Class far cheaper for business fleets to run than their diesel equivalent.
2. Volvo S60 Plus Recharge T8 PHEV AWD – 403mpg
Volvo has offered the S60 and much of the rest of its range with a plug-in hybrid powertrain for some time, but it's now been updated and given some serious upgrades. Most importantly, battery capacity has shot up from 11.3kWh to 18.8kWh, an increase of 66 per cent. That's improved its EV range to 56 miles, elevating its fuel-efficiency to 403mpg in the process.
Of course, as with any PHEV, this figure is largely theoretical and the economy you manage in reality will depend entirely upon how far you drive and how often you can recharge the battery from the mains. The electric motor has also been beefed up to 143bhp, for a sportier feel without the petrol engine lending a hand.
1. Mercedes C-Class C 300 e – 470.8mpg
Yes, you read that right, the C-Class C 300 e really does have an official WLTP fuel-efficiency figure of 470.8mpg. The reason for such astronomical numbers is the large 25.4kWh battery pack (larger than fitted in the original pure-electric Nissan Leaf), meaning the petrol engine barely fires up during laboratory testing.
Official figures state that the C-Class can achieve up to 70 miles using pure electricity (depending upon model), making 40-50 miles of zero-emission driving realistic in most daily commutes. It's also no slouch in zero-emissions driving, thanks to the electric motor alone generating 128bhp and 440Nm of torque. In hybrid mode a total of 309bhp is available, but the C 300 e feels brisk rather than overtly sporty. 
Most economical diesel cars
Most economical petrol and petrol mild-hybrid cars
Most economical plug-in hybrid cars
Next, read our list of the best electric cars to buy and check out the top economical cars on our sister site Carbuyer…