BMW 7 Series - best luxury cars
BMW's 7 Series is the driver's choice in the luxury saloon segment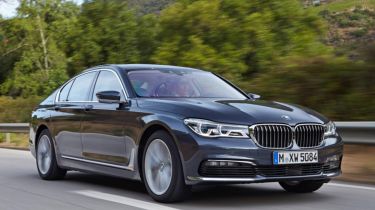 The BMW 7 Series has always struggled to match the many benchmarks set by the Mercedes S-Class, but it isn't for want of trying. With a stellar line-up of petrol and diesel engines, handling that owes more to the brilliant 5 Series than a proper limousine and a host of hi-tech gadgetry, the understated 7 Series is still a great choice.
It was given a whole host of new cutting-edge technology when the latest 7 Series arrived in 2016. There's standard and long-wheelbase versions, which provides improved rear legroom and is therefore an excellent choice for chauffeurs.
The new car gets a more tapered design and is significantly lighter than the car it replaces thanks to the use of carbon fibre in its construction. This helps to save fuel, although it also means that the rapid 740 and 750 models handle surprisingly well for such a large car.
Top of the range is the M760Li xDrive, which became BMW's fastest accelerating car ever when it was launched – taking just 3.7 seconds to get to 62mph from a standstill. The M760Li xDrive costs well into six figures, has a 6.6-litre twin-turbo V12 and produces 602bhp and 800Nm of torque – not a car you want to be trying to be keeping up with...
Top 10 best luxury cars