Best driver's car 2023: Audi R8, Ferrari 296 GTB, Maserati MC20, Toyota GR86 and more head-to-head: page 2
We put eight sports cars and supercars through their paces to determine the best driver's car of 2023
Maserati MC20
| | |
| --- | --- |
| Model: | Maserati MC20 |
| Price: | £190,275 |
| Engine: | 3.0-litre V6, twin-turbo, petrol |
| Transmission: | Eight-speed dual-clutch auto, RWD |
| Power: | 621bhp |
| Torque: | 730Nm |
| 0-62mph: | 2.9sec |
| Top speed: | 202mph |
| Fuel economy: | 24.3mpg |
| CO2 Emissions: | 262g/km |
| Test weight: | 1,700kg |
Confession: I fell for the MC20 hook, line and sinker when I first encountered it in December 2021, on roads I've been driving across for 30 years down at Beachy Head in East Sussex. In places, these roads are not entirely unlike the ones we drove on up in Northumberland.
If anything, I fell for the car even more this time round, although there are caveats that can't be ignored. Such as the Maserati's long brake pedal, its sometimes laughably excessive road noise, its rabid thirst for unleaded and, if you're not on top of your game, its potential to get away from you on a wet, bumpy road on account of it being so unbelievably potent in a straight line.
The torque the twin-turbo V6 can deploy from anything above about 2,000rpm, and seemingly in any gear, is pretty spectacular, it must be said. To a point where it can tear away even from the likes of the McLaren momentarily in the mid-range. But the MC20 can be a touch scary sometimes, because although the chassis is excellent and can deal with the energy that blows its way into the rear tyres for most of the time, just occasionally it can all get quite frantic.
And then, no matter how good its body control is, or how well its steering telegraphs what's happening down at the front tyres – or how much pure grip its big Bridgestone rubber can generate through any corner – you need to be quite measured with your inputs. Delicate, even. Otherwise, you'll end up going backwards through a hedge, not knowing how or why it happened. The Maserati is that kind of car, and as a result the challenges it presents are not for the faint of heart.
Personally, though, I just connect with this car in a very big way, even though it has flaws, even though it's a bit wild at times, and even though it weighs more than it should, at 1,700kg with a full tank. I love the languid responses of its chassis in GT mode. It's softer than you'd imagine in one sense, but always 'there' when you want it to be if the road does something you don't expect. It's a weirdly soothing car in the way it goes down the road, and it reminds me of an early Lotus Elise in the way its suspension manages to breathe with whatever road you happen to be travelling across, no matter how rough.
The same goes for the steering, which is nowhere near as instant in its initial response as the McLaren or Ferrari's, and is deliberately more relaxed in its reactions, which I actually prefer in a road car. The engine and gearbox have the same easy-going, effortless nature, and I like the fact that – to begin with – you have no idea of how much raw energy the motor contains, or how naughty it can sound when you let rip over the final 2,000rpm. I could go on forever about how much I like this car, how it feels and drives quite a lot like a cuddly Ferrari F40. Instead, I'll just say it's the one model I'd most like to own of all those I've driven in the past 30 years.
Partnership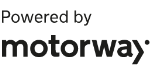 Need to sell your car?
Find your best offer from over 5,000+ dealers. It's that easy.
For: Raw driver appeal, looks, lovely chassis and steering, rude sounds, rude car
Against: Brakes lack initial bite, mid-range performance might actually scare some drivers
Porsche 718 Cayman GT4 RS
| | |
| --- | --- |
| Model: | Porsche 718 Cayman GT4 RS |
| Price: | £108,370 |
| Engine: | 4.0-litre flat-six, petrol |
| Transmission: | Seven-speed dual-clutch auto, RWD |
| Power: | 496bhp |
| Torque: | 450Nm |
| 0-62mph: | 3.4sec |
| Top speed: | 196mph |
| Fuel economy: | 23.0mpg |
| CO2 Emissions: | 281g/km |
| Test weight: | 1,460kg |
The GT4 RS is an incredible car, and I'm so glad Porsche had the guts to make such a raw and raucous machine for the road. In the right circumstances – namely on a track or a smooth, flowing road – it really is something to experience. It's very possibly unrivalled, even in company as exalted as this.
Its flat-six engine and dual-clutch gearbox are mind-blowing in the way they combine to provide such a controlled but violent burst of energy towards the horizon. At 8,000rpm the sound that erupts into the cabin from the induction system is enough to make you wince with pleasure. And at the 9,000rpm cut-out it seemingly gets twice as loud, and is four times more magnificent to listen to.
At the same time, its chassis, steering and brakes are all brilliant in the right circumstances. And had we gone to the track this year as well as the roads of Northumberland, the GT4 RS would no doubt have appeared much higher up these rankings. Purely on these roads, however, beside this unusually well set-up collection of cars, the RS felt like a bit of misfit. It was just too stiff, too loud, too full on. And sometimes too scary for some drivers on our shoot to even want to drive at all in the dark if the roads were wet, when the limitations of its skateboard-stiff suspension and wild engine made them want to walk in the opposite direction.
We still love the GT4 RS overall – of course we do, no matter how stiff and scary it might be. But to appreciate it properly, it needs context. And the roads of Northumberland are not quite right for how it was set up on the day, which is why it wasn't quite able to make our top three.
For: Incredible engine and gearbox, very crisp steering, massive brakes, looks
Against: Suspension too stiff for most UK roads, so it's not as usable as it could be
Audi R8 RWD Performance
| | |
| --- | --- |
| Model: | Audi R8 RWD Performance |
| Price: | £128,510 |
| Engine: | 5.2-litre V10, petrol |
| Transmission: | Seven-speed DSG auto, RWD |
| Power: | 562bhp |
| Torque: | 550Nm |
| 0-62mph: | 3.7sec |
| Top speed: | 204mph |
| Fuel economy: | 22.4mpg |
| CO2 Emissions: | 286g/km |
| Test weight: | 1,640kg |
It's a great car, the R8, but in some respects – and in this company especially – it's beginning to feel quite ancient nowadays, hence the reason we didn't rate it all that highly overall.
In isolation, it still feels and certainly looks like a bona fide mid-engined supercar. It sounds like one, too, its V10 engine giving off a range of noises that the McLaren would do well to try to emulate, were such a thing possible. As long as you're prepared to rev the V10 hard and use the still-excellent dual-clutch gearbox manually to get the best out of it, the R8 RWD also goes extremely well, too, in isolation.
Yet beside the 296 and Artura, it feels oddly under-nourished in the low to mid-range, let alone at the top end. Neither does it have the cuddly menace of the Maserati at any point in its wide rev range. So although you rarely come out of the R8 RWD wanting more, it can no longer rely on its performance alone to make its mark.
Instead, the R8's appeal comes from other aspects, such as its still-superb cabin design and driving position, its still-knee-trembling good looks, and its rear-wheel-drive chassis, which isn't the sharpest of the mid-engined cars', but occasionally does things that take your breath away.
Yet, on test, the R8's steering and brakes both felt surprisingly blunt compared with all those of the other mid-engined cars here. It does feel like a car that's at the end of its lifecycle dynamically, not the beginning, which of course is exactly what it is. In years to come we will no doubt look back at the R8 RWD and remember it more fondly than some of the other cars here, but right now it feels like its time has been and gone. Although for its engine and gearbox alone, you'd never ignore it.
For: Amazing V10 engine, still looks and sounds like a proper supercar
Against: Steering and chassis lack feel and finesse beside the best mid-engined rivals
BMW M4 CSL
| | |
| --- | --- |
| Model: | BMW M4 CSL |
| Price: | £128,820 |
| Engine: | 3.0-litre, straight-six, twin-turbo, petrol |
| Transmission: | Eight-speed auto, RWD |
| Power: | 543bhp |
| Torque: | 650Nm |
| 0-62mph: | 3.7sec |
| Top speed: | 190mph |
| Fuel economy: | 28.0mpg |
| CO2 Emissions: | 227g/km |
| Test weight: | 1,640kg |
The M4 CSL is a strange car. Visually and on paper it promises so much, but in reality, it doesn't quite hit the spot. As a result, I never once fully connected with it in Northumberland – and I drove in it in the rain, in the dry, on smooth roads, on wildly twisting and bumpy surfaces and pretty much everything in between. But at no time did I think: wow, what a car, what an achievement.
Instead, and for most of the time, I sat there in it wondering how BMW's M Division could have got this model so wrong for UK roads, given that these same people gave us the astonishingly well judged M5 CS only 12 months ago? And I was far from alone in such thoughts. We all felt pretty much the same thing about the M4 CSL – and the truth is, none of us was expecting it to be this far wide of the mark.
What made it so unsatisfying to drive on our chosen roads? The stiffness of the rear springs appears to be primarily to blame. Or the dampers, which feel out of sync with the springs and the increased stiffness of the anti-roll bar.
But whatever the reasons, the M4 CSL is not a happy ship – and unlike the GT4 RS, it didn't feel a whole lot better to drive when we found some smoother roads to tackle, either. Then, it still seemed oddly neurotic at the back, with not enough feel from the steering to provide any true faith in what the front was up to at the same time. This made it a hard car to gel with under any circumstances.
On the plus side, the engine and outright performance are massively strong everywhere, and borderline titanic over the final 1,500rpm. The brakes are deeply impressive, too. The CSL's remapped gearbox is also sharper than the regular M4's, and there's definitely a 'sense of occasion' to the pared-back interior, with its absence of rear seats and its ultra-supportive carbon-fibre bucket seats. So it certainly feels the part when you climb inside.
But from the moment you start to move in it, the CSL feels curiously uptight. Nervy, even, as if its tyres have inadvertently been pumped up to 70psi. And the feeling never quite goes away, no matter what setting you put it in or how smoothly you try to drive.
In the end, the CSL was unanimously voted as the MDPCOTY – Most Disappointing Performance Car Of The Year. Which was some achievement given how convinced we all were that the GT4 RS was going to win the booby prize outright.
For: Strong brakes, huge top-end performance
Against: Chassis too stiff for UK roads, steering lacks feel
Verdict
So the GT4 RS didn't walk away with it in the end, which was a fair old surprise, it must be noted. Nor did the SL 55, R8 or M4 CSL, which was less of a shock, because none of these cars hit the bull's eye as often as we were hoping they might.
Yet if the M4 CSL proved the only genuine disappointment overall, the GT4 RS unquestionably had its moments on smooth roads. It would no doubt have fared much better in this contest had we included a track session in this feature, because in the right context it is still an amazing car, albeit one that's a bit too stiff for some of our roads in the UK.
Both the SL 55 and R8 also have a time and a place in which they excel – it's just that they both lack that intangible magic in company as special as this. Which leaves the Ferrari, McLaren, Maserati and, yes, the £30k Toyota GR86 to fight it out for the win.
The Maserati is a true dark horse, and is not a car for all tastes or occasions. Some of our testers love it, some of us are slightly terrified by it. But we all agree that it contains sufficient raw genius to upset even the finest machines that Ferrari and McLaren can produce – and that's a mighty achievement for a car manufacturer as lean as Maserati.
The Artura is a truly brilliant car that could do with a more emotive engine. The Ferrari is an equally brilliant, even faster car that doesn't lack emotion, but it would benefit from more of what makes the McLaren so approachable and so driveable.
And the GR86 is the car that has everything, and wants for nothing. It's nowhere near as potent as the mid-engined supercars, of course, neither is it anything like as desirable in a traditional sense. But on most roads it's every bit as entertaining, and sometimes, in certain conditions, it's probably the most fun to drive of them all. It is certainly as quick where it counts, especially when it rains – which tends to happen a fair bit in the UK.
So the fact that it costs a mere tenth of the price of the supercars is actually a bonus in the end – and that's some bonus. The GR86 really is some car. It is without question our superstar sports car of 2022.
What might they be worth in 2032?
Obviously this is all pure speculation on our behalf, and don't blame us if we get them all heroically wrong due to unpredictable global circumstances and/or market developments that mean enthusiasts can get their thrills in different ways, but here's what we reckon these cars might be worth in 10 years' time. Maybe…
Mercedes-AMG SL 55 4MATIC+
Price now: £147,475
Value in 2032: £28,000
Toyota GR86 (limited to "around 430" units in UK)
Price now: £29,995
Value in 2032: £70,000
Ferrari 296 GTB
Price now: £241,560
Value in 2032: £260,000
McLaren Artura
Price now: £189,200
Value in 2032: £180,000
Maserati MC20
Price now: £190,275
Value in 2032: £250,000
Porsche 718 Cayman GT4 RS
Price now: £108,370
Value in 2032: £300,000
Audi R8 Performance RWD
Price now: £128,510
Value in 2032: £58,000
BMW M4 CSL (limited to 1,000 units globally, 100 in the UK)
Price now: £128,820
Value in 2032: £220,000
Note 1: Only the GR86 and M4 CSL are officially limited in production numbers.
Note 2: UK classifieds already list a GT4 RS for £240,000, so don't laugh at our anticipated 2032 value of £300k. Weep maybe, but don't laugh.