Abarth 500e vs MINI Electric: 2023 twin test review
The Abarth 500e launches the Italian brand into the world of electric hot hatches – but is it more fun than a MINI Electric?
Can an electric car be fun to drive? EV powertrains have proved on countless road tests that they're smooth, quiet and efficient, but delivering a fun drive is still something of a challenge. It's an issue that car makers will need to address when it comes to electric hot hatchbacks. 
This is a market where qualities such as excitement, feedback and character matter, so a hot EV will need to be pretty special to make an impact.
The Abarth 500e is one of the first true electric hot hatches on the market, and to find out whether it has what it takes, we're lining it up against one of the most entertaining small EVs we've tried so far. 
In all its forms, the MINI is a charming city car, but it's also loads of fun to take to the nearest B-road. So which is best? We find out in our real-world test.
| | | |
| --- | --- | --- |
|   | Abarth 500e 42kWh Turismo | MINI Electric Resolute Edition |
| Price: | £38,195 | £35,050 |
| Powertrain: | 1x e-motor, 42kWh battery, front wheel drive, 152bhp | 1x e-motor, 32.6kWh battery, front-wheel drive, 181bhp |
| 0–62mph: | 7.0 seconds | 7.3 seconds |
| Test efficiency: | 3.6mi/kWh | 3.6mi/kWh |
| Test range: | 151 miles | 104 miles |
Abarth 500e
The Fiat 500e won our hearts when it was launched, thanks to not just its quality and style, but also its relatively low list price. However, the Abarth model is a more expensive prospect. The Turismo trim of our test car starts at £38,195. 
Tech highlights 
Abarth has a long history of getting its hands on humdrum Fiats and turning them into something a little more wild. In the case of the original rear-engined 500 of the sixties, that entailed sticking a more powerful motor in the back, and in some cases meant that the dinky engine cover would need to be left open for cooling. 
While the new Abarth 500e's bonnet can close just as easily as it does on the standard Fiat version, there is a significant boost in power. A total of 152bhp is a 36bhp increase on the car on which it's based, while a torque figure of 235Nm is a 15Nm jump. Those figures look fairly modest, but at 1,410kg, the 500e is light by EV standards, and only 49kg heavier than a petrol-powered Volkswagen Polo GTI.
Abarth doesn't go into too much detail about what it has done to sharpen up the 500e's chassis when compared with the Fiat variant, but it states that the spring and damper settings are unique, while there's a revised throttle map and a new gear ratio for the single-speed transmission. 
The Abarth's power is limited in Comfort mode, with 134bhp and 220Nm on tap. To access the full 152bhp and 235Nm, you need to switch to one of the two Scorpion modes – the latter of which also includes gentler regenerative braking.
Safety: The Abarth 500e hasn't been tested by Euro NCAP, but the Fiat 500e has. It achieved a four-star rating in 2021, with its best score of 80 per cent coming from the Child Occupant category. 
On the road
The chassis set-up is the Abarth's highlight. Not only is the car a huge amount of fun in corners, but there's also genuine sophistication to its behaviour, which helps both its ride and handling.
Around town: Even moving off from a standstill gives you a clear insight into the 500e's character, because it's eager to accelerate the second you touch the pedal. It takes 2.9 seconds to sprint from 0-31mph, and this lively pace and the car's tiny dimensions make the Abarth a fantastic city runabout. It's also helped by a ride that, although firm, has the ability to round off sharp bumps in a way that only very finely tuned dampers can deliver.
Partnership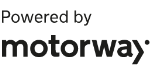 Need to sell your car?
Find your best offer from over 5,000+ dealers. It's that easy.
A & B-roads: The smiles continue at higher speeds. A 0-62mph time of seven seconds isn't far shy of a Hyundai i20 N, and traction is excellent, so you can fire out of corners with plenty of enthusiasm. 
It takes a little longer to appreciate the chassis, though, because it's initially hampered by an overzealous stability-control system. Disable this, and the agile and adjustable yet predictable chassis is exciting without being intimidating. 
We'd like more choice for the brake regeneration, though. Its strength is fixed to the drive mode, and in both Comfort and Scorpion Street, it's extremely strong, which makes it tricky to drive smoothly when pressing on. As a result, we chose Scorpion Track most of the time, where the regen is milder.
Motorway: The Abarth's power and gearing mean there's a WLTP-tested range of 157 miles, which is down from the Fiat 500e's 199 miles. Longer journeys will take planning, and a 70mph cruise will return a shorter range than the 151 miles we achieved in the mixed environments of our test.
Ownership
A variety of upgrades has transformed the Fiat 500e's cabin into a sportier environment for the Abarth version. The colour scheme is chief among them; in place of light and colourful seat fabrics there's part-leather, part-Alcantara upholstery with only bright stitching highlights. The same goes for the dashboard; where the Fiat gets a full-width body-coloured panel, here it's finished in Alcantara. 
The steering wheel is a three-spoke, flat-bottomed item and it feels great to hold, but the driving position itself is quite high. This gives a good view ahead, but doesn't feel particularly sporty. There isn't a proper rest for your left foot, either; instead, you get a little step in the footwell that's not quite wide enough to comfortably press against. There are some cheap-feeling plastics on the doors and the lower part of the dashboard, too, but overall the cabin feels modern, funky and sporty. 
Abarth didn't feature in our 2023 Driver Power owner satisfaction survey, but Fiat did, and it finished poorly. Of the 32 brands covered, the Italian marque came 31st, with its models scoring badly for practicality and safety features. 
Its cars ranked well for user-friendliness, though, and only 12 per cent of owners experienced faults. Out of all of the brands surveyed, that puts it equal second with MINI and only behind Suzuki.
Storage: Interior storage is quite generous for a car of this size. The glove compartment is spacious, while lifting up the central armrest reveals a very deep cubby below. Ahead of that is a long sliding lid, which reveals another large storage area that also contains a pair of cup-holders. However, these are so low within the space that smaller cans and coffee cups are hard to retrieve. The smartphone shelf, which includes wireless charging in Turismo trim, is large and mounted high up on the dashboard, while the door pockets have space for larger bottles.
Practicality
At just 3.6 metres long, the Abarth is one of the smallest cars on the road, so interior space isn't a priority – or a strength. 
Rear Space: Even getting into the back seats is tricky, because the front seats can't slide forward very far, and they don't always return to their original spots, either. 
There's only space for two in the back, but the curving edges of the roof mean that those two occupants will find things a little tight, and kneeroom is cramped even for adults of average height. 
On the plus side, foot space under the front seats is generous, and there's Isofix for the front passenger seat, so you don't have to wrestle a child seat into the back. 
Boot: At 185 litres (or 550 litres with the back seats folded), boot space is limited, and the opening isn't very large, either. What's more, much of that volume is taken up by the charging cable and its bag.
What to buy?
Which configuration we'd choose
Powertrains: There's a single option available, with a 152bhp motor, 42kWh battery and 85kW maximum charge rate.
Trim: The choice here comes down to stumping up for the standard 500e or paying more for Turismo spec. Among the main extras fitted to the latter are 18-inch instead of 17-inch wheels, subtle exterior-trim highlights, plus wireless smartphone charging and Alcantara trim on the dashboard and seats. This lot doesn't come cheap, though, because the Turismo costs £4,000 more than the standard model. We think that's a pretty big outlay that's hard to justify.
Our choice: Despite the Turismo's style, we'd save cash with the entry-level model.
MINI Electric
At £35,050, the MINI Electric undercuts the Abarth 500e on price, even in the special Resolute Edition trim we have here. 
Tech highlights 
There's one key difference between these two in terms of their development. While the Abarth uses a platform designed specifically for electric vehicles, the MINI's structure has been adapted from an existing internal-combustion platform.
At 3,850 millimetres long, the MINI is 177mm longer than the Abarth, and it's 44mm wider than its rival, too. That's still a compact footprint in which to cram quite a lot of electric tech, however. Under that iconic MINI nose sits a motor with 181bhp and 270Nm – figures that are 29bhp and 35Nm ahead of the 500e's – which sends drive to the front wheels.
However, the MINI loses out to its rival when it comes to both battery capacity and charging tech. In the case of the former, its gross capacity of 32.6kWh is 9.4kWh down on the 500e's, which helps to explain its 141-mile WLTP range, compared with the Abarth's 157 miles in the same test. 
At 50kW, its charging speed is lower than the newcomer's, which can replenish its battery at a maximum of 85kW. To help with the MINI's packaging, the battery is stored under the back seats and within the spine of the car's floorpan – where the exhaust would otherwise be routed in the combustion-engined models.
Safety: There's no Euro NCAP test score for the MINI Electric, because its combustion-engined counterpart was assessed back in 2014. Tests have become much more stringent since then, and that car's four-star score only applies for six years. All models get traffic-sign recognition and all-round parking sensors as standard, though. 
On the road
Despite its compact size, the MINI manages to deliver the feeling of sturdiness and composure of a larger car, which makes its fun handling all the more impressive. It's just a shame that the small battery and resulting short range don't give you enough of an opportunity to appreciate it.
Around town: This is the ideal environment for the MINI, and it manages to pull off a neat trick of being as agile as the Abarth, but also with a more solid feeling. The ride, although firm, does a great job of insulating thumps and bumps from the cabin, and the damping controls body movements well. Throttle response is a little softer than in the Abarth, so it doesn't feel as lively off the line. 
A & B-roads: Compared with the Abarth, the MINI feels slightly more playful and adjustable. While neither car has much body roll, the MINI feels as if it loads up its outside tyres slightly more, and this gives a better impression of how much grip there is available to exploit. 
In the case of our test car, there was less grip than in the Abarth. However, having tried plenty of other MINIs that grip more strongly, we put that down to the Goodyear tyres fitted to our car. 
As with the Abarth, the MINI's steering is direct, but it feels a little more vague when turning in, and there's not much feedback. This takes the edge off driving enjoyment when compared with its rival.
Motorway: Given the MINI's relatively short range, it's not a good car for regular motorway use; consumption of 3.6 miles per kilowatt hour means a 104-mile range is roughly what to expect in the real world. If you do need to head further afield, the MINI's larger dimensions means it feels a little more planted than the Abarth.
Ownership
We're driving the MINI Electric in the special-edition Resolute trim, which gets a number of cosmetic upgrades over the standard model. The first step is that the exterior has lost its chrome trim – a feature that will be standard on future MINIs. In most of the chrome's place, there's a bronze finish instead, which is found on the headlamp bezels, door handles, grille surround, tailgate and side trims. The roof and door mirrors are white, while the bonnet gets a pair of gold stripes. 
Inside, there's a lively chequered fabric on the seats' centres with leather bolsters (a more sober full-leather option is available at no extra cost), while the dashboard panels feature curved gold pinstriping across a gloss-black surface. 
Although there's a new MINI on the horizon, the current car's cabin still looks contemporary and feels solid, and not just by the traditionally budget-conscious standards we tend to accept of city cars, either. Ergonomically, it's also sound. The big, chunky dials are great for adjusting the air-conditioning on the fly, while the toggle switches feel reassuringly solid and form part of the MINI's unique character. 
As with the Abarth, just 12 per cent of MINI owners experienced a fault with their car according to our 2023 Driver Power satisfaction survey for brands; only Suzuki owners had fewer faults out of the 32 brands covered. An overall finish of 15th is mid-table, with buyers complaining of a hard ride.
Storage: Passengers in the back are well catered for with cup-holders, because there are three to share between two seats. There are two more up front, too, but if you're not so thirsty, the storage options are a little more limited. The door pockets are fairly slim, the glovebox is a decent size, there's a modest pocket beneath the central armrest and another ahead of the gear selector that's not quite large enough to neatly hold a smartphone. 
Practicality
It's unlikely that either of these cars will be bought on the strength of their rear-seat accommodation, but the MINI has a very slight edge when it comes to overall space and comfort.
Rear Space: There's only a few millimetres in it, but the MINI has a tiny bit more space in the back than the Abarth. The seat squabs are longer, too, so they offer more under-thigh support. 
Headroom is also more generous, although the narrower glass area all round makes it feels a little more gloomy than the Abarth, even with the standard sunroof.
Boot: Neither car has a vast boot, but the MINI just pips its rival, with a 211-litre volume. The load lip is a little lower, too, so it's easier to lift items inside. The 60:40 rear seat backs fold to create 731 litres of space, but they leave a pronounced step in the boot floor.
What to buy?
Which configuration we'd choose
Powertrains: There's only one motor option in the MINI Electric range, and it produces 181bhp.

Trim: The line-up kicks off with the Level 2, which starts from £32,550. This gets an 8.8-inch touchscreen infotainment system, but you need to upgrade to Level 3 if you want front parking sensors, a sunroof, head-up display and adaptive LED headlights. This Resolute Edition is the current range-topper; it features the Level 3's kit but adds cosmetic upgrades, including exclusive paints, bronze exterior trim and unique upholstery.
Our choice: The Level 3 has all the kit you'd expect from a premium small car.
Results
Which car comes out on top?
Winner: Abarth 500e
The 500e wins because it best fits the hot hatchback brief. It's quicker than the MINI (if only just) and it feels livelier and the most eager to please. Its main strengths lie in its massive personality and huge grin factor – regardless of the speed at which you're driving.  
It's by no means perfect; the biggest downside is its high price, but more competitive monthly finance rates would see it grab back the extra half star that we gave it on our first encounters.
| | |
| --- | --- |
| Pros | Cons |
| Huge fun to drive | Small back seats |
| Lively performance | Tiny boot |
| Decent ride | Some cheap interior plastics |
| Funky cabin | Limited brake regen adjustment |
Runner up: MINI Electric
Given its age, the Mini stands up well against its latest rival. It's almost as quick in a straight line, equally playful through the corners, and its cabin quality feels a cut above the Abarth's – which is all the more impressive because it's cheaper to buy or lease.
However, that range between charges is too much of a compromise, and will limit it mostly to city driving (where its fun handling is harder to appreciate) or to second-car status, at which point it looks pricey.
| | |
| --- | --- |
| Pros | Cons |
| Handling | Firm ride |
| Build quality | Cramped rear seats |
| Slick infotainment tech | Small range |
| Refinement | Slow charging speeds |
Rivals and other options
The Abarth 500e wins our twin test, but what else is out there?
The great debate
What the Auto Express test team would do…
Richard Ingram, deputy editor: "As much as these two put a smile on your face, it's hard to deny that nearly £40,000 is a huge amount of money to pay for a car that ultimately only has the versatility to work as a second vehicle. The fun factor is there in electric hot hatches, but not at a bargain price yet."
John Mcllroy, editor–at–large: "Fiat recently announced that it would be banishing greyscale paint finishes from its range, and our Abarth certainly proves that a lively colour scheme helps an already-outgoing car stand out even more. The Acid Green paint you see in these pictures is a £600 option."
Dawn Grant, picture editor: "Buyers happy to forego sporty handling and performance – but still after something small – will see the Peugeot e-208 as a stylish choice. A facelifted model will be along soon, and its 248-mile range will make it much more versatile than the two city cars here."
Steve Fowler, editor-in-chief: "If you're a hot hatch fan that still isn't quite sold on the EVs here, then fear not: there are still superb petrol choices out there. The Hyundai i20 N is one of our favourites because it's fantastic to drive yet easy to live with every day. Priced from £26,530, it's a bargain beside this pair, too."
Dean Gibson, senior test editor: "Some buyers are still on the fence about EVs, and need a bit more of a push to change their mind. Mini is helping out with incentives; at the time of writing, customers using finance can take a £750 deposit contribution or the free installation of a PodPoint 7kW home charger."
Specs and prices
| | | |
| --- | --- | --- |
|   | Abarth 500e Turismo 42kWh | MINI Electric Resolute |
| On the road price/total as tested | £38,195/£38,795 | £35,050/£35,050 |
| Residual value (after 3yrs/36,000) | £17,726 (46.4%) | £15,571 (44.9%) |
| Depreciation | £20,469 | £19,299 |
| Annual tax liability std / higher rate | £152.56/£305.10 | £140/280 |
| Annual fuel. cost (10k / 20k miles) | £944 (£1,889) | £944 (£1,889) |
| Ins. group / quote / VED | 23/£722/£0 | 22/£601/£0 |
| Service costs (3 years) | £399 | £504 |
| Length/wheelbase | 3,673/2,322mm | 3,850/2,495mm |
| Height/width | 1,518/1,683mm | 1,432/1,727mm |
| Powertrain | Single electric motor/lithium-ion battery | Front e-motor/lithium-ion battery |
| Peak power | 152 bhp | 181 bhp |
| Peak torque | 235 Nm | 270 Nm |
| Transmission | Single-speed/fwd | Single-speed/fwd |
| Battery capacity / usable | 42/42kWh | 32.6/28.9kWh |
| Boot capacity (seats up / down) | 185/550 litres | 211/731 litres |
| Kerbweight | 1,410kg | 1,440kg |
| Turning circle | 9.7 metres | 10.7 metres |
| Basic warranty / recovery | 3 yrs (unlimited)/1 yr | 3 yrs (unlimited)/3yrs |
| Driver Power manufacturer position | 31st (Fiat) | 15th |
| Euro NCAP: Adult / child / ped. / assist / stars | 76/80/67/67/4 (2021) | N/A |
| 0-62mph / top speed | 7.0 secs/96mph | 7.3 secs/99mph |
| Claimed range (WLTP) | 157 miles | 141 miles |
| Charging capability | 11/85kW | 11/50kW |
| Charging time | 4hrs 15mins/35mins 0–80% | 2h 30mins/36 mins 10–80% |
| CO2 | 0/0g/km | 0/0/km |
| Number of airbags/Isofix points | Seven/three | Six/two |
| Parking sensors/camera | F&r/180 | F&r/yes |
| Lane-keep assist/blindspot/AEB | Yes/yes/yes | Yes/yes/yes |
| Climate control/adaptive cruise ctrl | Yes/yes | Yes/no |
| Leather/heated seats | Yes/f&r | £0/yes |
| Metallic paint/LED lights | £600/yes | £0/yes |
| Keyless entry & go/powered tailgate | Yes/no | Yes/no |
| Sat-nav/digital dashboard/USBs | Yes/yes/two | Yes/yes/two |
| Online services/wireless charging | Yes/yes | Yes/yes |
| Apple CarPlay/Android Auto | Yes/Yes | Yes/no |