Land Rover Discovery production moved to Slovakia
Hundreds of UK job losses announced as Discovery production moved abroad to make room for electrified models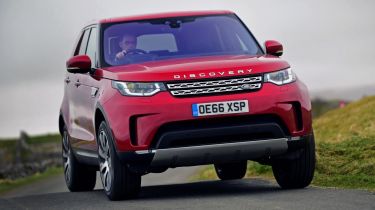 Land Rover has announced production of the Discovery SUV will relocate from its plant in Solihull to the firm's new facility in Nitra, Slovakia. The move will allow Land Rover to redevelop its facility in Solihull for a new generation of electrified cars.
Shifting Discovery production to the new site in Slovakia, which will being in early 2019 will also result in 'several hundred' job losses among agency workers, the UK's largest carmaker confirmed. The cuts come on top of 1,000 job losses made earlier this year due to declining demand for diesel vehicles at JLR.
A JLR spokesperson said: "The decision to move the Land Rover Discovery to Slovakia and the potential losses of some agency employed staff in the UK is a tough one but forms part of our long-term manufacturing strategy as we transform our business globally."
Once redeveloped the site at Solihull will be produce the next generation of Range Rover and Range Rover Sport, which will be based on a new electrified platform. From 2020 all JLR products will be offered with some form of electrification, whether that's hybrid, plug-in hybrid or pure electric.
"This significant investment and technology upgrade in Solihull in order to accommodate our next-generation of flagship Land Rover models, and the refit of our Halewood plant for the next Evoque, is proof that we remain committed both to the UK and to transformation and growth," said JLR.
Read our long-term test review of the Land Rover Discovery in HSE Luxury trim…