MINI Cooper S - best hot hatchbacks
A mid-life facelift has worked wonders on the MINI Cooper S, offering both performance and value for money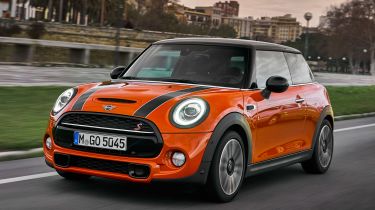 The MINI Cooper S has always been a high-scoring hot hatch, and the latest model is no exception thanks to a raft of tech upgrades and new personalisation options.
Using a 1.5-litre three-cylinder engine, the Cooper S will do 0-62mph in 6.8 seconds en route to a top speed of 146mph. Outright pace isn't its biggest selling point though: the hot hatch is top of the class for driving fun, with its punchy engine and lively handling traits.
The driver gets a tonne of feedback through the steering wheel, and the six-speed manual gearbox is a joy to behold; in Sport mode, the MINI will even blip the throttle for a smoother, racier experience.
A 6.5-inch colour touchscreen is now standard, as is a multi-function steering wheel to ensure the driver's hands needn't wander too frequently. And customised 3D-printed parts only add to the modern feel.
Top 10 best hot hatchbacks 
4. MINI Cooper S
8. Audi RS 3
9. BMW M140i