Top 10 best 8-seater cars to buy 2023
Is an eight-seater what your family needs? Here is a list of the models that go where MPVs can't reach
Should you have a minibus company, lots of friends or even just a big family, you may well need a vehicle with at least eight seats and it can be a bit of a struggle to find something suitable.
If there are only three, four or five people in your household then you can't move for options. Even bigger families are well catered for by assorted seven-seat MPVs (Ford S-MAX/Dacia Jogger) and SUVs (Kia Sorento/Volvo XC90). Fear not, there are still some attractive and practical options out there if you need an eight-seater car.
Many of the cars listed below are based on vans. In the past, these van-based models have demanded plenty of compromise in terms of driving dynamics and luxury. But today's vans have stepped up in terms of the kind of kit they offer and the way they drive. Their interiors are also becoming well trimmed with carpet throughout and plenty of plastic cladding to cover up the metal bodies beneath. If you simply can't be seen driving a car that looks like a van, we've also got a bit of an SUV-shaped curve-ball in our list.
There's still not much in the way of style with today's 8-seat options but the more expensive executive shuttle-style models can feel pretty plush inside, if you can afford one on your family's budget. With their large, boxy bodies and huge windows, these vehicles can still feel spacious when you're driving with a full load of passengers on board.
Another great advantage of the van-based people carrier is the seating flexibility on offer. In most van-based people carriers, the front two chairs will be fixed, but the second and third rows should offer a versatile range of seating layouts, from two rows of three-abreast seats, to facing seats with the rearmost row pushed all the way back. As well as being able to rearrange them, stronger owners will also be able to remove them completely to turn the people carrier back into a van - although you will need somewhere to store the seats when they're not in use.
Van-based people carriers can be large compared to purpose-built passenger cars, as they're normally based on mid-sized panel vans. But as they come with sliding side doors, access in tight spots is straightforward. To help with parking, most come with either a reversing camera or parking sensors, although sometimes these are optional rather than standard. 
The best 8-seater cars
So which eight-seater people carrier is the best? Here's the Auto Express top-10 in reverse order...
10. Nissan Primastar Combi
The Nissan NV300 Combi received a hefty facelift in 2021, resulting in the Primastar Combi. It still uses the same platform as the Renault Trafic Passenger so it's just as good to drive. Visibility is excellent and it isn't flummoxed by a set of corners. 
The dashboard layout certainly looks premium enough. An eight-inch touchscreen features Apple CarPlay and Android Auto, but thankfully Nissan has left the climate controls functions to a set of tactile dials beneath. Eight of the nine seats are removable (driver's seat aside, obviously) so you can turn the Primastar Combi into a legitimate load lugger if you wish.
9. Renault Trafic Passenger 
Another van-based people carrier, the Renault Trafic Passenger is another "best eight-seater" that actually has nine seats. Like others, this ninth seat is part of the front row, so it can be uncomfortable especially in models with a manual gearbox. 
Partnership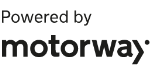 Need to sell your car?
Find your best offer from over 5,000+ dealers. It's that easy.
The Trafic Passenger is offered with three versions of Renault's 2.0-litre dCi diesel engine, along with manual and automatic transmissions. 
There are two trims – Start and Extra, which are both offered in short-wheelbase and long wheelbase bodystyles. Prices start from £41,000 and go all the way up to just under £47,000.
Start models are pretty basic, with cruise control and tinted windows among the highlights on the spec list. Extra gets a larger infotainment screen (still only 4.2-inches), various additional safety systems along with alloy wheels and body-coloured bumpers.
8. Mercedes eVito Tourer 
The Mercedes eVito Tourer does an excellent job of turning a simple, practical van into a premium-feeling, luxury people carrier. 
The powertrain was improved in 2022 and now there's a 100kW battery pack allowing for up to 217 miles of range - which rivals plenty of fully-electric cars, let alone van-based EVs. Maximum charging stands at 0-80 per cent in 40 minutes. 
Eight seats are the maximum capacity for the eVito so the other electric vans in the list can hold more people, but none will offer the same amount of ride comfort and overall quietness as the Mercedes. Base-spec Pro models get Apple CarPlay and Android Auto as standard, air condition, safety systems such as active brake assist, attention assist and cruise control.
7. Toyota Proace Verso 
The fourth part of the Peugeot/Citroen/Vauxhall/Toyota van party is the Proace Verso. Toyota has simply grafted its own pointy nose on the same body as the Traveller, SpaceTourer and Vivaro, while tacking the Verso name on the end of Proace tells you where this van-based people carrier's roots lie.
The Proace Verso is unavailable to order from new currently, but there was a choice of three body lengths. Trim levels ranged from a "Compact" version, a Combi, then passenger-friendly Shuttle and then a more upmarket Family.  At the top of the tree is VIP, which is the range's executive variant and comes as standard with an automatic gearbox.  Powertrains were a mix of 1.5-litre (118bhp) and 2.0-litre (148bhp/178bhp) diesel engines. 
Just like its siblings, the Proace Verso has plenty of space and handles pretty well for a van-based people carrier.
6. Peugeot e-Traveller 
It would be rude to miss out the Peugeot e-Traveller on this list, especially as it's essentially the same car as the Citroen and Vauxhall above. The e-Traveller has an extra five miles of range, although it uses the same battery as its siblings from Stellantis. Using a 100kW charger you can recharge the Peugeot from 0-80 per cent in just 30 minutes.
The interior layout is pretty much identical to the Citroen and Vauxhall, with the main difference being a switch for the gear level rather than a dial. Just two trim levels are available, Business and Business VIP. With a starting price of around £41,685, there's tinted windows, rear parking sensors, three 12V sockets and a seven-inch touchscreen with Apple CarPlay and Android Auto compatibility. 
The middle row of the e-Traveller is removable - a handy touch to make it a six seater with a huge amount of storage space. That said, the Peugeot's boot space is still a whopping 1,500 with nine people onboard.
5. Citroen e-Spacetourer 
Like the Vivaro Life Electric, the e-Spacetourer offers van-like practicality with emissions-free motoring. It goes further than that because you might be able to spot that the two cars share the same body. That means the same 50kWh battery results in the same range and performance figures.
Starting with the cheapest Business Edition e-SpaceTourer it's pretty rudimentary inside so if you're using it for family transportation then the mid-spec Business would likely be a better fit with a larger central touchscreen, tinted windows, cruise control and some helpful little features like reading lights in the rear and automatic headlights.
4. Vauxhall Vivaro Life Electric 
The Vivaro Life retains its spot on this list but now it comes in all-electric guise. At £37,200 there's not much else out there that combines an EV powertrain with this amount of practicality. 
Granted, the 143-mile range and yawning 13.1-second 0-62mph time aren't fantastic but for short trips out with your extended family, the Vivaro Life Electric delivers a smooth, quiet experience with a user-friendly cabin. 
The entry-level Combi comes with a seven-inch touchscreen, Bluetooth connectivity, air conditioning, and hill start assist but if you go up to the top-spec Ultimate there's 17-inch alloy wheels, integrated sat-nav, leather seats, dual-zone climate control, electric doors and a panoramic rear-view camera.
3. Ford Transit Custom Kombi 
Starting from around £32,000, the Ford Transit Custom Kombi is one the cheaper offerings on our list but it's one of the most practical because you can have it with up to nine seats (although the ninth seat is located between the driver and passenger and quite small).  
Based on the platform of the excellent Transit Custom, it's one of the best van-based people carriers on the market to drive. With good brakes, sharp steering and a torque vectoring system that helps make best use of its power in corners, it really does have car-like driving qualities.
There are five trim levels to choose from; Zetec, Titanium, Titanium X, Sport and the off-road inspired Active. The entry-level Zetec is pretty basic but Titanium and above feature generous levels of equipment and a reassuring amount of safety technology. 
2. Land Rover Defender 130
There's not much out there that can rival the Defender 130. If you have a big family, live atop a muddy hill and don't fancy a Mercedes Unimog then the 130 is probably the only vehicle for you.
Up front it's just like any other Defender. A well-balanced mix of tough materials and technology results in a premium look to the cabin that should also weather family life well. The middle row is also a welcoming place, with the standard fit panoramic sunroof providing plenty of light. 
Building on the already rather large 110 Defender, the 130 has an extra 340mm behind the B-pillars making it 10cm larger than the latest seven-seat Range Rover. On the road it's just as easy to drive as any other Defender and comfortable too with air-suspension and parking is a breeze with a 360-degree camera. 
Third row occupants in most SUVs can only accommodate children but there's genuine room for adults back there, although those in the middle-row will have to donate some leg space. 
1. Volkswagen Multivan 
Volkswagen still tops our list except where there was once a T6.1 Transporter in Shuttle/Caravelle form, there's now the new Multivan that arrived as the replacement. 
Don't let the name fool you, it might look like a van but unlike its predecessor, the Multivan uses a car-based platform - VW's MQB architecture to be exact. This means there's the option of a 215bhp, 1.4-litre plug-in hybrid petrol - which would be our recommendation alongside the diesel models. The Multivan PHEV even comes with a somewhat useful 30 miles of electric-only range. 
The real bonus to the Multivan are the removable, individual seats. There are three sets of floor rails which allow each one to slide back and forth independently and there's also a practical table that can be folded away or removed altogether. The chairs can also rotate 180 degrees and are reasonably lightweight so you can turn the Multivan into a proper van pretty easily. 
Utilising a car platform means the Multivan is also incredibly comfortable. Racking up long distances behind the wheel is no chore and there are plenty of handy storage compartments dotted around the cabin. Residual values tend to be great, too.
The best 8-seater cars to buy now
Ford Transit Custom Kombi
Vauxhall Vivaro Life Electric
Mercedes eVito Tourer
Renault Trafic Passenger
Nissan Primastar Combi
Now read our list of the best family cars to buy...