New Volkswagen Passat GTE Estate 2019 review
Is the plug-in hybrid Volkswagen Passat GTE Estate the company-car of choice? We find out...
Find your Volkswagen Passat
Offers from our trusted partners on this car and its predecessors...
Or are you looking to sell your car?
Advertisement
The Volkswagen Passat is a fantastic family car, and this GTE version is among the most accomplished plug-in models currently on sale. The usable 30-mile range will be plenty for many, while the low CO2 emissions make it an appealingly affordable company car. Don't be fooled by the GTE badge, however – despite what that might suggest, it has much more in common with the standard petrol Passat than with some hypothetical GTI model.
Here at Auto Express, we've noticed an increasing number of plug-in hybrids passing through our car park of late. Almost every manufacturer has at least one in its range; they're vital in helping to drive down overall fleet emissions as the industry edges closer to its target of a carbon-neutral future.
Volkswagen is no different, but unlike some, it's in the process not of launching, but refreshing, its electrified range. Like the rest of the Passat line-up, the plug-in GTE, which first arrived in 2015, has just had a mild mid-life nip and tuck – and now we've driven it on UK roads for the first time.
• Best plug-in hybrids on sale
In common with the rest of the range, the GTE gets reprofiled bumpers, new tail-lights and 'Passat' lettering on the bootlid. At the front you'll notice the C-shaped daytime running lights, which are now synonymous with all of VW's electrified cars.
Inside, there's some new trim, and the analogue clock has been swapped for a fairly naff-looking Passat badge. Even so, the GTE's Discover Navigation system – mated to the fantastically customisable Active Info Display – give a thoroughly modern feel.
But the biggest changes, especially for this updated GTE version, are under the skin. The old car's 9.9kWh battery has been replaced by a 13kWh pack, which accounts for a near-40 per cent improvement in pure-electric range. VW says 34 miles is possible on a single charge, but 25-30 miles is more realistic on mixed roads. That's still a decent mileage, and should be more than enough for most people to commute to and from work without using a drop of fuel.
This usable but relatively modest range means the GTE doesn't take long to charge – even from a home socket. Connecting to a three-pin plug will charge the car to full in five hours, while access to a wallbox can reduce this to three and a half hours.
These stats will make it a very appealing option for company car drivers, who are drawn to models like this thanks to their rock-bottom CO2 emissions. Even after the rules change next April, the Passat will fall into one of the very lowest BiK tax bands.
Providing you've enough juice in the batteries, the GTE will start up in E-mode and run this way unless you flick through the settings or floor the throttle. Even when the state of charge drops, the transition from electric to petrol power is among the smoothest of any PHEV we've tried. The engine kicks in seamlessly, and ticks away quietly in the background.
Partnership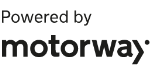 Need to sell your car?
Find your best offer from over 5,000+ dealers. It's that easy.
In the GTE's Hybrid setting, the engine and electric motor work together to give what the system believes is the best blend of performance and efficiency. In our experience, this set-up tends to prioritise EV running up to 40mph, and above that even gentle accelerator inputs cause the petrol engine to kick in.
In theory, the Passat GTE is capable of doing up to 80mph on electric power alone, but if you stick to this, the charge in your battery your will fall off a cliff.
The Passat drives well, with a grown-up character that's in keeping with the rest of the family-car range. Its ride provides a good balance of comfort and handling, and the steering, while lacking in feel, is precise and direct – disguising the Estate's lengthy wheelbase.
Don't be fooled, however; despite its badging and favourable performance statistics, this fresh GTE is more closely aligned with a standard petrol Passat than it might be to a mythical GTI model.
The GTE drive mode does sharpen the throttle response and pumps some fake engine sounds into the cabin, but even so this remains a car that's designed to ferry people from A to B as comfortably, quietly, and efficiently as possible. We can't imagine that many GTE customers will use this setting very often.
Thankfully, the rest of the Passat package does all you expect: there's loads of space in the back seats and the boot (although the regular Passat's 650-litre capacity does shrink to 483 litres), and lots of adjustment for the driving position. Quality is very good, and the Advance car's digital cockpit gives it a hi-tech edge. All GTEs get LED lights, alloys, sat-nav and leather seats, plus safety kit including Travel Assist with Lane Assist, Adaptive Cruise control and Front Assist.