Top 10 best 4x4s and off-road cars to buy 2023
After a four-wheel-drive vehicle with a bit more off-road clout than the average SUV? Our top 10 best 4x4s list has you covered…
While there are a huge number of SUVs on sale, not all of them offer four-wheel drive and some are very much intended to stay firmly on the road. Fortunately though, If you are after a car that's better suited to the rough stuff there are still a number of 4x4s to choose from – ranging from small SUVs to premium seven-seaters. Read on to find out which are best.
If you require a tough vehicle with extra grip for slippery road conditions or serious off-road forays, while also being well set up for normal road driving, the best 4x4s will cover both bases. We've also prioritised durability and practicality in making our selection, paying particular attention to low running costs, safety kit and value-for-money prices. If that sounds like your perfect new car, you've come to the right place.
Best 4x4s to buy
1. Land Rover Defender
The reborn Defender has been such a massive hit for Land Rover that its order books are overflowing. Take a drive in the retro-inspired off-roader and it doesn't take very long to understand why it's been such a huge success. For starters, its Tonka toy looks still attract plenty of attention, while its roomy and versatile interior combines practicality with genuine upmarket appeal. It's also packed with all the latest tech that's both useful and easy to use. 
There's a choice of five-seat 90 and seven-seat 110 bodies, while a longer 130 model is also available. As with all the best Land Rovers, the Defender offers a winning blend of poise and comfort on tarmac with unstoppable off-road performance. There's a range of lusty six-cylinder diesels and a plug-in hybrid that'll manage 27 miles on a charge, plus a booming but thirsty supercharged V8 petrol. In fact, the only downside is that the demand means you could be waiting over a year for your new car. But you will be getting one of the very best 4x4s.
2. Dacia Duster
When it comes to getting the most bang for your buck, very few contenders can rival the Duster. Prices start at just £15,295, yet for that modest amount you get a robust and roomy off-roader that costs peanuts to run and has all the kit you'll need. 
It doesn't feel like a bargain-basement special either, thanks to an interior that uses decent materials in many places. Accurate steering and a range of willing engines mean the Dacia is also good to drive, while its soft suspension soaks up bumps. There's even the option of a sophisticated four-wheel drive system with hill descent control, and a neat off-road monitor that displays handy info such as your approach and departure angles. 
Only the lowly three-star Euro NCAP score lets the Duster down, although this is largely due to its lack of advanced driver-assistance systems, which helps to keep down the price.
3. Toyota Land Cruiser
Few off-roaders feel as invincible as the legendary Land Cruiser. True, it's not as sophisticated as more modern rivals such as the Land Rover Discovery, but when the going gets tough, the dependable Toyota is in a class of one. It's also very practical, with a vast seven-seat interior, a large boot and loads of handy storage. And while the Land Cruiser has a more utilitarian feel than most, it's not short of luxuries, with leather trim and all the latest tech. 
Partnership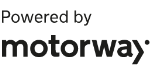 Need to sell your car?
Find your best offer from over 5,000+ dealers. It's that easy.
On the road, this giant feels a bit cumbersome, while its clattery four-cylinder diesel and bouncy ride hurt refinement. Yet the rough-and-tumble charm and spirit of adventure make it easy to overlook its flaws.
4. Ford Ranger
A new Ranger is ready to muscle its way in, but the current version is still top of its class. A winner in our 2022 New Car Awards, the brilliant Ford delivers SUV-style ease of use with the toughness of a hard-working commercial vehicle. Its interior is roomy, while most versions have all the kit you'd want, including the brand's SYNC 3 infotainment. 
The ride can be a bit bumpy, but the Ranger steers accurately and its 2.0-litre diesel engines are responsive and efficient. Factor in four-wheel- drive security and the versatility of the large load bay, and the Ford is a real pick-me-up for buyers wanting a family 4x4 with a difference.
5. Land Rover Discovery
The Discovery from Land Rover is a big SUV that can do it all. Its sizeable 7-seat body offers prodigious practicality and there's outstanding off-road ability from a high-tech chassis marshalled by Land Rover's Terrain Response system. Yet, while doing all this, the Disco is still comfortable and relaxing to drive on the road. As far as the qualities you want from a big SUV go, there are precious few weak spots, but prices are on the high side.
6. Mercedes G-Class
The Mercedes G-Class is an upmarket SUV that hides thoroughly modern mechanicals under a classic-looking body. Taking its cues from the seventies original, details like the spare wheel on the rear door, exposed door hinges and round headlights are clear nods to the legendary first G-Wagen. The Merc's square-edged styling still packs plenty of kerb appeal, while the interior is as luxurious as the brand's limousines and crammed with the latest driver aids. 
Head away from tarmac and a clever four-wheel drive system with locking differentials gives the G-Glass excellent mud-plugging ability. However, the big Merc's vague steering means its best to take it easy on the road, even in the outrageous 577bhp AMG G 63. The easy-going diesel-powered G 400 d makes a better all-rounder, but with prices starting at a wallet-bashing £123,500, the Merc remains a niche choice, albeit one that has been able to gather a very loyal following over the years. 
7. SsangYong Rexton
The ungainly Rexton is unlikely to win any beauty contests, but when it comes to space and value, the Korean machine takes some beating. Offering Land Rover Discovery space and kit for the price of an entry-level Discovery Sport, the Korean car has a roomy seven-seat layout and lots of standard kit. Leather seat trim, a 9.2-inch infotainment screen and TFT dials are included, and while the material quality is still a little low-rent, the build is strong. 
On the move the Rexton is refined, but an old- school ladder frame chassis means ponderous handling as well as an occasionally bouncy ride. However, standard four-wheel drive and a seven-year warranty bring peace of mind.
8. Jeep Wrangler
Few firms have such a rich off-road history as Jeep. One of the American brand's most famous offerings is the Wrangler, which takes its inspiration from the legendary forties Willys MB. Yet despite its old-school looks, the latest fourth-generation model is surprisingly modern inside, with loads of kit, plus decent infotainment and connectivity. 
Of course, the Jeep is in its element off road, where its four-wheel drive system keeps you going when rivals get stranded. But it's a less impressive car on asphalt; the 268bhp 2.0-litre petrol is punchy but thirsty, while the lifeless steering and crashy ride remind you of the Wrangler's military ancestors
9. BMW X5
A polished on-road performer, the BMW X5 is arguably better suited to smoother tarmac than navigating its way through muddy fields or wading through troughs of standing water. Launched in 1999, the X5 has evolved into a modern, luxurious SUV, that although isn't quite able to mix it with the very best 4x4s in this list, still offers decent off-road ability.
If you are buying an X5 and think you'll be covering some rough terrain, then you might want to tick the xOffroad Pack on the options list. It's an additional cost, but adds four selectable driving modes (xSand, xRocks, xGravel, xSnow), an electronically-controlled locking differential and underbody protection.
10. Suzuki Ignis
If you thought all four-wheel-drive SUVs were big and expensive, then think again. The Ignis is no larger than many city cars, but it packs a raised ride height, chunky bodywork cladding and a four-wheel drive system that will allow you to explore more of the great outdoors than you'd ever believe possible. 
Yet the Suzuki is equally at home on the road, where its dinky size, quick steering, perky mild-hybrid 1.2-litre petrol and snappy gearchange make it surprisingly fun to drive. The cramped rear seats and small boot limit its practicality, but the rest of the cabin is comfortable, solidly built and well equipped. Sometimes the best things do come in small packages.
What is a 4x4?
In recent times, the huge expansion in what we like to term 'the SUV market' has brought a big increase in the number of cars on sale with four-wheel drive. It's probably safe to say that a car with four-wheel drive isn't quite what most people are envisaging when they talk about '4x4s', though.
The term '4x4' is more usually transposed with 'SUV' (Sports Utility Vehicle), referring to the style of car – tall, tough-looking, designed to be driven off road – rather than its drivetrain. Although you can have 4x4 sports cars, hot hatches and estates, it's the all-wheel-drive SUVs that are most often associated with the term 4x4. 
While some cars referred to as SUVs are front-wheel drive and potentially no more adept in the rough stuff than a standard hatchback or crossover, the definition we apply to 4x4s is that they're 4WD SUVs designed with off-road driving as a more central consideration. These are the kind of cars you'd be looking to buy if you needed to regularly or occasionally use the added traction and protection from rough terrain that 4x4 vehicles are built to provide.
While our best SUVs round-up focuses more on the cars that excel in the kind of everyday driving to which SUVs are usually exposed – namely on the road with the occasional snowfall or gravel driveway to contend with – 4x4s can go the extra mile when rough terrain is more regularly encountered.
Choosing the best 4x4
A big part of the decision-making process here will be working out how much off-road ability you actually need. As 4x4 cars get more capable over rough terrain, they tend to become less comfortable and composed on the tarmac. While 4x4s that are brilliantly comfortable on the road and capable off it do exist, you'll need to pay a premium to buy one. More extreme off-road driving is ultimately about not getting stuck and, at a basic level, that means good tyres and lots of ground clearance. 
4x4s designed to be driven off-road will have lots of ground clearance and suspension travel, plus protection underneath for when either runs out.   There are numerous 4x4 systems available, too. For off-road 4x4s, being able to fix the transmission in all-wheel-drive mode is useful and many models will also offer locking differentials and low-range gearboxes for really difficult terrain.
You will find all manner of electronic aids for off-roading fitted to various models. Advanced traction control systems that adjust the car's settings for different types of terrain are common in higher-end cars, as are air suspension systems that can adjust the ride height to suit the conditions. More commonplace are extras like hill descent control that will lower a car down a steep descent automatically using the ABS braking system. Many 4x4 models also come with 360-degree camera systems to give you a better view of obstacles around the car.
The 4x4 market
These days almost every car brand builds an SUV of some kind, but if you want a 4x4 with genuine off-road ability, there are certain marques that have a strong reputation, and deservedly so. Land Rover is an obvious choice for UK buyers, although the US has Jeep and many of the Japanese marques are renowned 4x4 specialists with dominant positions in different markets around the world.
Size is very important, but it's not necessarily a reliable indicator of off-road ability. Small 4x4s like the Suzuki Jimny and Jeep Renegade deliver a lot of rough-terrain prowess for not a lot of money. Pick-up trucks are also a value-for-money choice that happen to be very tax efficient for businesses and company car users, while models at the upper end of the scale like the mighty Range Rover can give you genuine luxury.  
If you're after traction rather than ultimate off-road ability, there are lots of 4x4 estate cars that don't quite have the same raised ride height of an SUV but do provide the same kind of practicality and all-weather grip. They can be a good bet in areas that get regular snow and with a good set of winter tyres fitted they can prove extremely capable.
Want the interior space but intending to stay firmly on the road? Check out our list of the best large SUVs…