Best-selling cars of 2022
These were the UK's best-selling cars in 2022
2022's new car registration figures from the Society of Motor Manufacturers and Traders (SMMT) showed that, after a year full of twists and turns, the Nissan Qashqai was Britain's best-seller.
Manufacturers and customers both faced unprecedented challenges during 2022, with the rising cost of living putting off many prospective buyers and the semiconductor shortage causing issues with the supply of new cars.
At the end of 2022, the once top-selling Ford Fiesta managed to find its way back into the top-ten, but its overall success paled in comparison to its top competitor, the Vauxhall Corsa. Tesla also enjoyed a huge last-minute sales surge in the latter part of the year, with the Model Y becoming the UK's third-best seller overall.
The UK's best-selling cars of 2022 
1. Nissan Qashqai - 42,704
After a fierce battle with the Vauxhall Corsa supermini, the Nissan Qashqai was crowned 2022's best-selling car. The original Qashqai was merited as a trendsetter for the crossover SUV segment in the UK, and the current model continues to be one of the best mid-size SUVs you can buy. The third-generation model features a number of sensible upgrades in areas such as cabin space and on-board tech, and these clearly proved attractive in the eyes of buyers.
2. Vauxhall Corsa - 35,910
After a leading performance in the first half of 2022, the Vauxhall Corsa couldn't quite see off the larger Nissan Qashqai to maintain its top spot for the year. Competitive pricing and availability certainly worked in the small Vauxhall's favour while its arch-rival, the Ford Fiesta, was plagued by setbacks.
3. Tesla Model Y - 35,551
The Model Y is the most recent addition to the Tesla lineup, combining the tech and appeal of the Model 3 but in a more practical SUV body. This isn't the brand's first SUV, but it is far more affordable and subtle in its design than the Model X. This formula was clearly appealing to buyers as the Model Y rocketed up to third place overall, largely thanks to some massive sales numbers in December. 
4. Ford Puma - 35,088
While the Ford Fiesta's sales plummeted, the role of the blue oval's top-seller was taken over by the Puma SUV. Britain's eighth best-selling car of 2021 performed even better in 2022, thanks to its great blend of practicality, driving pleasure and affordability. Interestingly though, the Fiesta managed to overtake its larger sibling in the month of December, with 32 more units sold.
5. MINI - 32,387
Once again, the iconic MINI continued to be one of Britain's favourites. After an astonishingly successful 2021 where it came third in the best-sellers chart, this premium retro supermini slipped down the rankings in 2022, but its fifth place ranking was still highly impressive. 
6. Kia Sportage - 29,655
The Kia Sportage took the title of Britain's third most popular SUV in 2021, and it was very close to maintaining that position before the Tesla Model Y's last-minute sales dash. Regardless of its slight fall in popularity, though, the latest Sportage was still a top mid-size SUV purchase.
7. Hyundai Tucson - 27,839
We think that the Hyundai Tucson is so impressive that we awarded it the coveted 'Mid-size SUV of the Year' title at our New Car Awards twice. The Tucson's newfound upmarket approach made it a tempting purchase for a whole new clientele in 2022, and it managed to beat some of its established rivals, such as the Ford Kuga, as a result.
8. Volkswagen Golf - 26,558
The ever-popular Golf was once again a go-to choice for many UK buyers in 2022. Now in its eighth generation, the Golf has received a number of tweaks to several areas including its exterior styling and a generous helping of up-to-date technology. As you'd expect, the result is a well rounded, premium hatchback, so it's no wonder that it was a top-seller yet again.
9. Ford Kuga - 26,549
The Puma's bigger brother came in as the second best-selling Ford of 2022, and for good reason. We think that this third-generation Kuga is the best yet, it's a great car to drive and it's offered with a range of efficient petrol and hybrid engines. The Kuga ticks all the boxes for a competitively priced, practical family car.
10. Ford Fiesta - 25,070
After a devastating plummet in sales figures, largely thanks to supply issues, the Ford Fiesta finally managed to make its way back onto the best-sellers list for the end of 2022. Much like the Volkswagen Golf, the Fiesta is a go-to model for a number of UK buyers, thanks to its all-round ability and entertaining driving experience.
Winners and losers in 2022
Availability was key during 2022, with car makers that had good supply posting strong sales figures and healthy increases. Volkswagen was the best selling brand in the UK, even though sales were down 10.81 per cent at 131,850 cars, just over 5,000 registrations ahead o  Ford in second place. Here are the outcomes for other brands after a tumultuous year.
Partnership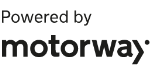 Need to sell your car?
Find your best offer from over 5,000+ dealers. It's that easy.
Bentley - up 20.85%
Bentley's great British success story continued with 1,629 luxury models rolling out of the Crewe factory, over a fifth more than in 2021.
Cupra - up 89.65%
It's a tale of two brands coming out of Spain – Cupra flew ahead, helped by the new Born EV, while sister brand SEAT slumped with sales down nearly 50 per cent.
Dacia - up 54.95%
Brits couldn't get enough of Dacia's no-nonsense, high-value approach, and with good supply Dacia sales - without a hint of an EV - were up over 50 per cent.
Jaguar - down 35.53%
JLR focussed on getting higher margin Land Rovers and Range Rovers to customers in 2022, while Jaguar slumped as it heads towards its all-EV rebirth in 2025.
Kia - up 10.32%
Kia's increase of ten percent is less than sister brand Hyundai's 15 per cent jump, but crucially for the competitive Koreans, the red brand outsold the blue brand by 19,772 cars
Lexus - down 23.08%
A surprising drop for Lexus given the increasing demand for hybrid models, but this was more down to a lack of supply than a lack of demand for the premium Japanese brand.
Mercedes-Benz - down 17.39%
It wasn't that long ago when Mercedes was vying for top premium spot with Audi and BMW. But in 2022, they were around 30,000 sales behind their rivals.
MG - up 66.83%
Like Dacia, MG helped to prove how much we Brits value great value cars. But unlike Dacia, MG's range of electrified models helped it sell almost twice the amount of its Romanian rivals
Polestar - up 79.32%
Polestar factories were pretty much at full speed from the middle of the year, which – with strong demand for its electric Polestar 2 model – resulted in strong growth in 2022.
Tesla - up 56.72%
Other car makers eyed the way Tesla dealt with the component crisis enviously. The secret? It doesn't think like a car company - which is why strong supply equals strong sales.
Looking to sell your current car quickly and for a good price? We've partnered with Motorway to bring you the best offer from its network of UK dealers...