Best for performance
Does your car have the punch to make overtaking a breeze? Or does it trail away from the lights?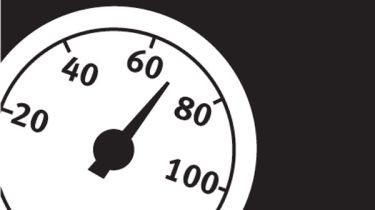 We know which cars have the biggest engine and we know which cars accelerate the fastest, but only you can tell us which models have the most accessible and usable performance in the real world.
Quick-shifting gearboxes and impressive acceleration throughout the rev range are what buyers are after here.
1. Jaguar XF For the second year running, the Jaguar XF has taken the top spot in the performance category, thanks to its great range of petrol and diesel V6 and V8 engines. No matter which you go for, there's always plenty of power to make everyday driving and overtaking a breeze. The introduction of a four-cylinder diesel to the range obviously hasn't hurt the XF's performance credentials, as owners awarded the Jaguar an average of 95.50 per cent.
2. Jaguar S-Type One of Jaguar's older models makes it into the number-two spot, beating plenty of newer cars in the process. Buyers were impressed with the performance on offer from even the most basic 2.7-litre V6 diesel, but those looking for more power are spoilt for choice with larger V8 petrol options. It's another consistent performance from the S-Type, following its third-place finish in last year's survey.
3. Skoda Superb The days when Skodas were the butt of jokes about performance are long gone, as the Superb's third-place finish proves. The big Skoda moves up to the podium from sixth place last year, thanks to its range of turbocharged petrol engines and smooth, torquey diesels. There's even a four-wheel-drive 3.6-litre V6 at the top of the range.
Last place: Peugeot 307 Generally, the low-ranking models in this category are small city cars that can get away with poor performance. However, this year's loser is the Peugeot 307. The Golf-sized car obviously doesn't have the kind of power people are expecting in this class, as it scored only 69.71 per cent.
Click here to download the full results
Position
Make
Model
%
     
 
 
 
 
1
Jaguar
XF
95.50%
 
 
 
 
 
2
Jaguar
S-Type
94.18%
     
 
 
 
 
3
Skoda
Superb MkII
92.80%
     
 
 
 
 
4
Audi
TT MkII
92.42%
     
 
 
 
 
5
Alfa Romeo
MiTo
92.22%
     
 
 
 
 
 
See the results…