Best diesel cars 2020
Covering all the bases, here's our view on the best diesel cars to have on your shortlist if you're buying a car in 2020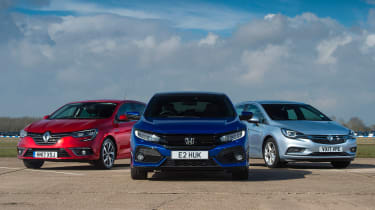 Diesel engine sales have been on the slide recently - unsurprising, given that  they've come in for a lot of criticism of late. However visions of diesel cars pumping out toxic gases and polluting the atmosphere are rather wide of the mark, because the latest diesel cars are cleaner than ever. Yes, diesels do pollute, but in many cases anti-diesel campaigners are placing the focus on the wrong type of diesel cars, because the latest models have lots of technology on board to help reduce the harmful gases they pump out.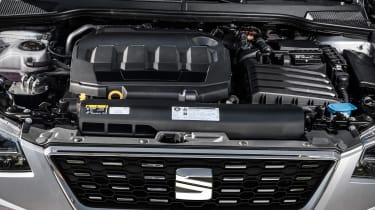 Diesel still has an important role to play in the European car market. With clear fuel economy and CO2 emissions advantages over petrol engined cars, diesel is sensible choice for buyers of larger cars who cover higher mileages. The smooth, muscular power delivery of a diesel really comes into its own on longer journeys, too.
With that in mind, check out what we think are the best diesel cars on sale now. Click on the links below or at the top left of this page to find out more about these great diesel models on sale...
The challenges facing diesel
Today's diesel cars are a far cry from the noisy, rattly, smoky diesels of old. They use clever filters and additional measures that are designed to cut exhaust emissions, and one study has estimated that you would need to put 42 million new diesel cars on the road to match a coal-fired power station for harmful nitrogen oxide emissions.
That hasn't stopped the UK government from introducing schemes like ULEZ (Ultra Low Emissions Zone) in London as a deterrent for drivers of high-polluting vehicles. Unfortunately for drivers of most diesel cars registered before 2016, their cars don't meet the standards set by Euro 6 and they'll need to pay £12.50 per day to enter the ULEZ zone. Every new diesel car on sale today is Euro 6 compliant and increasing numbers are also compliant with the tougher RDE2 real-world emissions tests.
The reputation of diesel wasn't helped by Volkswagen and the Dieselgate scandal. The manufacturer fitted devices to some of its TDI engines to achieve better emissions results in lab tests than in everyday driving promoting the introduction of the more representative WLTP and RDE emissions tests. But even the VW story was concentrated on older diesel engines, and the current ones are just as clean and efficient as rival powerplants.
As part of the fallout of the diesel backlash, some manufacturers have rolled back on the number of diesel models they offer, but on the whole, a diesel car is still a sound choice for the new car buyer.
Should you buy a diesel car?
Our top 10 diesel cars offer smooth driving, great efficiency and plenty of power for everyday needs, although you should still consider whether a diesel model suits you. If you do lots of short, urban low-speed journeys, then you won't be getting the best from a diesel, and a petrol, hybrid or electric model might be a better bet - and it's part of the reason why so few small cars are offered with diesel engines.
Diesel is still the engine of choice if you cover longer distances, as it's more fuel efficient than an equivalent petrol, while the torque of a diesel engine means they're well suited to towing, but without harming fuel economy too severely.
Best diesel automatics
Given the kind of long distance driving at which diesel cars excel, automatic gearboxes are a very popular choice. The user-friendliness of a smooth self-shifting gearbox is great whether you're cruising on the motorway or snarled up in an urban traffic jam. Our picks of the diesel models on sale today include numerous models with automatic gearboxes that will take even more of the strain out of your daily driving.
Cars like the Volvo XC90, and Mercedes S 350 d come with autos as standard, while family hatchbacks like the Megane and Civic offer autos as an option. BMW's 8-speed automatic available in the 3 Series and 5 Series is a particularly slick performer, with barely perceptible shifts that are designed to make the most of the diesel engine's efficiency.