Best diesel cars 2023
Diesel power strikes a balance between performance and fuel economy, and these are some of the best diesel cars you can buy…
Sales of diesel-powered cars have been declining for the past few years, with some manufacturers dropping these engines from certain model line-ups altogether. Despite this, diesel cars are cleaner than ever.
Yes, diesels do pollute, but the latest models are far cleaner than those of old and have lots of technology on board to help reduce the harmful gases they pump out.
Diesel still has an important role to play in the European car market. With clear fuel economy and CO2 emissions advantages over petrol engined cars, diesel is a sensible choice for buyers of larger cars who cover higher mileages. The smooth, muscular power delivery of a diesel really comes into its own on longer journeys in particular.
With that in mind, check out what we think are the top 10 best diesel cars on sale now in descending order. They offer a great combination of low running costs and superb performance...
​Best diesel cars 2023
10. Volkswagen Multivan
Volkswagen's Multivan is the pinnacle of the MPV concept, not because it's a new model in a declining sector, but because it combines the practicality of van-like dimensions and a multi-seat arrangement with car-like handling and quality.
Indeed, the plug-in hybrid makes the most sense, but if you do longer journeys regularly the petrol or diesel would be better suited. The 2.0-litre TDI engine is the same unit found across the Volkswagen line-up, producing 148bhp and a punchy 360 Nm of torque. This makes it ideal for longer journeys when it's fully laden with passengers and their luggage, with the Multivan best serving as a people-mover. 
There's plenty of adjustment in the cabin for passengers, thanks to the two captain's chairs upfront. The rear bench completes a 2-2-3 layout and the three pairs of floor rails allow you to slide all the seats back and forth, granting plenty of adjustment for larger items. Rear access is made simple via the electric-sliding doors and an electrically operated tailgate. 
However, the cabin can act as an echo chamber, which amplifies road noise from rougher surfaces. That being said, the Multivan is a fantastic alternative for those who need seats and space, but are unwilling to compromise with a seven-seat SUV.
9. Skoda Karoq 2.0 TDI 150 
There might be sportier SUVs on the market, but the Skoda Karoq manages to strike a pleasing balance between comfort and driving fun.
An ideal family car, the 2.0-litre TDI 148bhp variant is the best option for those looking for enough grunt for overtaking. It doesn't feel constrained running at higher speeds, which is  where the entry-level 1.0-litre petrol and 116PS TDI turbodiesel show their weaknesses. The 2.0-litre TDI 150 is also an ideal engine for those looking to tow a trailer or caravan, because it can be specced with all-wheel drive.
If you choose the 4x4 option, the official economy is 47.3mpg on a combined cycle and 158g/km of CO2, whereas the 116PS diesel returns almost 60mpg and 125g/km CO2. 
8. Range Rover Sport D350 
The third-generation Range Rover Sport offers exactly what luxury SUV buyers are looking for: smart styling, improved technology and a dynamic edge over its bigger Range Rover sibling. The Range Rover Sport is one of the best premium SUVs currently on the market, so much so that we named it Large Premium SUV of the Year at the 2023 Auto Express New Car Awards.
Partnership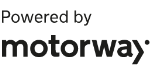 Need to sell your car?
Find your best offer from over 5,000+ dealers. It's that easy.
Both private and business users alike will be pleased by the strong range of diesel, petrol and plug-in hybrid variants. The D350 diesel variant is the sweet spot in the Sport line-up, especially if you cover longer distances, returning between 35-38mpg on a combined cycle. There's no skimping on performance, either, with the D350 producing 345bhp and 700Nm of torque, allowing for hot-hatch levels of grunt, completing the 0-62mph sprint in 5.6 seconds.
Built with excellent refinement levels, ample interior space and levels of grip which inspires confidence, the Range Rover Sport is one of the best luxury SUVs currently on the market.
7. Citroen Berlingo
With massive amounts of passenger and boot space, low running costs and refined driving manners, Citroen takes a different approach to MPVs with this model.
The Berlingo can be specced with a 99bhp or 128bhp variant of the 1.5-litre diesel engine. Those likely to carry a full load full of passengers and luggage or use it as a tow vehicle would be better off with the higher-powered option because it's the pick of the range. It accelerates from 0-62mph in 11 seconds, while producing a useful 300Nm of torque.
Whichever diesel variant you pick, the small Stellantis-group engines tend to sip fuel at a lower rate than the majority of their rivals, returning between 45.1mpg to 50.3mpg. CO2 emissions using WLTP regulations range from 135g/km for the lowest-powered diesel, with the figure not changing if you opt for the short or long-wheelbase.
6. Land Rover Defender D300 
Land Rover silenced the doubters, producing a Defender successor worthy of the famous name. It's clearly a more technologically advanced and luxurious car, however, it hasn't lost any of its character or core attributes, which means the Defender is just at home on the steepest of muddy slopes or the urban jungle.
While die-hard Landie fans have moaned about the price and luxuriousness of the new Defender, the current car is worlds apart from its agricultural predecessor. The diesel-powered D300 workhorse under the bonnet is no slouch, managing the 0-62mph sprint in just 6.7 seconds for the three-door Defender 90, or 7.1 seconds for the huge 130 model - and both return around 32mpg.
While the CO2 emissions are relatively high - ranging between 226 to 240 g/km, with the D300 emitting 235 g/km, those looking for a practical, incredibly competent off-roader are in the right place. 
5. Mercedes Benz S 350
​Massive road presence and a cosseting interior mean the Mercedes S-Class is our top luxury car, and it's at its best in diesel guise: if you want the ultimate in luxury diesel driving, then look no further.
Actually, that's not strictly true. Mercedes offers a hybrid S-Class as a true economy champ, but the hybrid powertrain isn't so suited to the car as this diesel engine. The 3.0-litre twin-turbo V6 is super-smooth yet seriously quick with 0-62mph taking just 6.4 seconds - quite a feat in a car weighing nearly two tonnes. Yet driven carefully it will return 42.8mpg.
Weight certainly aids comfort and whatever guise the S-Class is in, it irons out any imperfections in the road. Sophisticated technology 'reads' the road ahead and is able to prep the air suspension for upcoming bumps. This really is one of the most comfortable cars short of a Rolls-Royce Phantom.
The Mercedes S-Class has always been a showcase for the absolute latest technology and this one doesn't disappoint, with two 12-inch screens in the dash, mobile data, optional night vision, reclining rear seats and an industry first - there isn't a single filament lightbulb on the car.
When it comes to luxury limos, the S-Class stands head-and-shoulders above its rivals.
4. Vauxhall Astra 1.5 Turbo D (130) 
It's all change for the Vauxhall Astra, one of Britain's top-selling family cars. The new model is the first since Vauxhall came under the Stellantis' umbrella, so the Mk8 Astra now shares a lot with the Peugeot 308. It has a cleaner, more angular look, and the interior ditches a traditional button-heavy layout for widescreen displays.
While its engine is still a 1.5-litre diesel, it isn't to be confused with the quirky three-cylinder unit found in the old car. Instead it's now the same four-cylinder diesel engine found in the Peugeot. It's more refined at idle than the three-pot, and its 128bhp delivers enough performance for most families. 
The promise of up to 64.2mpg should also suit high-mileage drivers, especially those expecting to rack up plenty of motorway miles. CO2 emissions are low at 114g/km, and while choosing the automatic gearbox does affect this, it only increases by 4g/km.
3. BMW 320d 
​BMW returned to form with the latest 3 Series by shedding weight, improving driving dynamics and adding an impressive array of on-board technology. The 320d in particular will be a popular choice within the 3 Series range as the 187bhp unit possesses genuine performance.
With BMW managing to cut weight by 55kg, the 3 Series has returned to the top of the class for both handling and fuel economy, with the 320d achieving more than 60mpg on a combined cycle. While that may not sound particularly impressive, it has undergone the stricter WLTP tests so those figures should be achievable in real world driving. The 3 Series now boasts mild-hybrid technology too, squeezing that little bit more out of the tank.
The previous generation 3 Series was a strong competitor in the compact executive saloon sector but the Mercedes C-Class was more refined and the Jaguar XE better to drive. The new car however, has returned the executive saloon to the top of the class, it's also available as an estate, should you need some extra space.
2. Mercedes C 220 d 
The Mercedes C-Class has continued to evolve, and it's currently one of the best compact executive saloons money can buy. Not only does it look sharp, the classy and tech-laden interior puts far more expensive models to shame. Set off and you'll also find unrivalled levels of comfort.
Diesel power consists of the 197bhp C 220 d and the C 300 d with 261bhp, and most buyers will find the former more than adequate - especially as it comes as standard with the same nine-speed automatic gearbox as the pricier model, resulting in smooth progress and impressive efficiency at all speeds.
Officially the C 220 d can return up to 61.4mpg, but we found even more impressive numbers are possible if you drive carefully on a longer run. Not only is that good going for an upmarket four-door saloon, but it can give a hybrid a serious run for its money.
1. Skoda Octavia 2.0 TDI
The Skoda Octavia was crowned Family Car of the Year at the 2021 Auto Express New Car Awards, with the hatchback offering a unique mix of efficient engines, a practical cabin, great technology and - as the Czech brand does so often - a focus on value for money.
The 2.0-litre diesel engine available in the line-up comes in two states of tune: a lesser powered, 114bhp version that's capable of up to 68.9mpg, or a 148bhp alternative with a DSG automatic gearbox that still achieves 64.2mpg. 0-62mph takes 10.3 and 8.7 seconds respectively, and while the turn of speed won't blow you away it's more than adequate for everyday driving in either form.
Inside, passenger space is excellent with plenty of legroom and headroom to go around throughout. The boot is an impressive size too, measuring up at 600 litres even with the rear seats in place. Should you drop those down, capacity rises to 1,555 litres.
The infotainment system is the cherry on the cake. SE L First Edition cars get a 10-inch touchscreen, which is responsive, easy to read and comes with logically laid out menus too.
Best diesel cars 2023
The challenges facing diesel
Today's diesel cars are a far cry from the noisy, rattly, smoky diesels of old. They use clever particulate filters and additional measures that are designed to cut exhaust emissions, and one study has estimated that you would need to put 42 million new diesel cars on the road to match a coal-fired power station for harmful nitrogen oxide emissions.
That hasn't stopped the UK government from introducing schemes like the Ultra Low Emissions Zone (ULEZ) in London as a deterrent for drivers of high-polluting vehicles. Unfortunately for drivers of most diesel cars registered before 2016, their cars don't meet the standards set by Euro 6 and they'll need to pay £12.50 per day to enter the ULEZ zone. Every new diesel car on sale today is Euro 6 compliant and increasing numbers are also compliant with the tougher RDE2 real-world emissions standards.
The reputation of diesel wasn't helped by Volkswagen and the Dieselgate scandal. The manufacturer fitted devices to some of its TDI engines to achieve better emissions results in lab tests than were possible in everyday driving. The resulting scandal pushed through the introduction of the more representative WLTP and RDE emissions tests that give a closer indication of the fuel economy and emissions a car will produce in the real world. But even the VW story was concentrated on older diesel engines, and the current ones are just as clean and efficient as those made by rivals.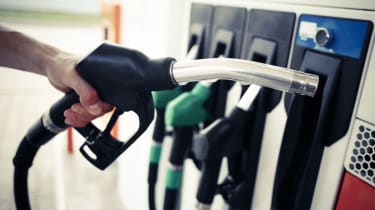 As part of the fallout of the diesel backlash, some manufacturers have rolled back on the number of diesel models they offer. Small diesel engined cars in particular are becoming rare with hybrid and electric technology taking over. On the whole, however, a diesel car is still a sound choice for the new car buyer with the right usage patterns.
Should you buy a diesel car?
Our top 10 diesel cars offer smooth driving, great efficiency and plenty of power for every day needs, although you should still consider whether a diesel model suits you. If you do lots of short, urban low-speed journeys, then you won't be getting the best from a diesel, and a petrol, hybrid or electric model might be a better bet. That's part of the reason why so few small cars are offered with diesel engines today.
Diesel is still the engine of choice if you cover longer distances, as it's more fuel efficient than an equivalent petrol, while the torque of a diesel engine means they're well suited to towing, but without harming fuel economy too severely.
Best diesel automatics
Given the kind of long distance driving at which diesel cars excel, automatic gearboxes are a very popular choice. The user-friendliness of a smooth self-shifting gearbox is great whether you're cruising on the motorway or snarled up in an urban traffic jam. Our picks of the diesel models on sale today include numerous models with automatic gearboxes that will take even more of the strain out of your daily driving.
Cars like the Mercedes S 350 d come with autos as standard, while family cars like the Astra and Karoq offer autos as an option. BMW's eight-speed automatic available in the 3 Series is a particularly slick performer, with barely perceptible shifts that are designed to make the most of the diesel engine's efficiency.
Diesel power not for you? Then check out our list of the best hybrid cars to buy...