UK car scrappage schemes 2020 round-up: all the latest deals
Scrappage schemes for older vehicles are making a comeback with a Government scheme aimed at boosting electric car sales possibly in the pipeline
A number of major car manufacturers have run their own in-house scrappage schemes at various points in the past to help drivers swap their old, polluting vehicles for newer, cleaner models. Now we're seeing more jumping on the bandwagon as brands look to grow sales in the wake of the coronavirus pandemic.
Car buyers can benefit from these schemes that will basically guarantee a high trade-in price for any old car part-exchanged against a brand new model. Major brands including Kia, Mazda and Toyota are offering deals right now, although the terms and conditions vary.
In addition, there are ongoing rumours of a possible Government scrappage scheme being announced at some point in the near future. The last state-run scrappage scheme in the UK was announced in the 2009 Budget to help pull the industry through difficult financial times, and some in the industry argue that a new one is well overdue. Any such scheme would be available to motorists swapping their older petrol or diesel cars for electric ones but it's still unclear whether anything will come about.
Below, you'll find full details of all the manufacturer scrappage schemes that are up and running today...
UK car scrappage scheme round-up
Citroen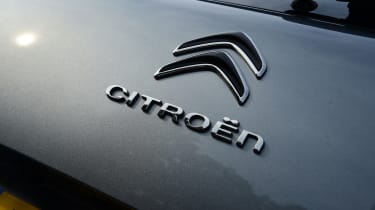 Citroen is offering a discount of up to £5,000 across stock retail sales of Citroen vehicles when you trade in for a brand-new model. This offer does not apply to the C1. Like most of the deals here, you'll need to have owned the car for at least 90 days before you can make use of this scrappage scheme.
Hyundai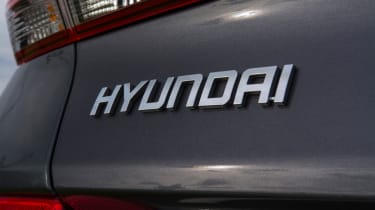 Drivers trading in their old Euro 1 to Euro 5 petrol or diesel vehicles can benefit from discounts of up to £5,000 on a new Hyundai. Euro 1 to Euro 3 models will be scrapped, while Euro 4 – 5 vehicles will be sold on by dealers. The biggest savings are to be made on a new Santa Fe, with £5,000 off the list price. Buyers opting for smaller models like the i10 will still benefit from up to a £2,000 bonus. The offer runs until 30 June 2020.
Kia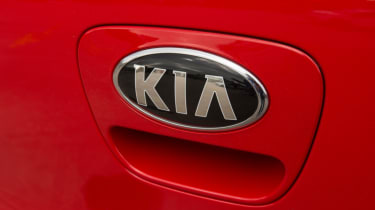 Kia is offering up to £2,500 to drivers trading in their old car for a new Sportage, Picanto, Rio, Niro PHEV, Niro self-charging hybrid or Stonic. The scheme is available at Kia dealers across the UK and has been extended to run until 30 June 2020. Cars traded in must have been registered before 31st March 2013, and the fee is in lieu of other Kia incentives offered. The deal requires no special measures by owners; as long as the owner details of the old vehicle match that of the new vehicle, the discount is guaranteed. All vehicles traded in will be scrapped through regulated sites.
Mazda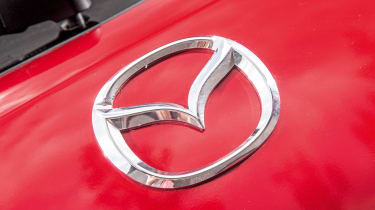 Mazda's scrappage scheme offers owners who trade in cars registered before 31 December 2011 up to £5,000 towards a new sub-144g/km Mazda. The scheme runs until the end of June 2020 and replaces other offers by Mazda unless otherwise specified by the dealer. Drivers who opt for sub 144g/km models like the 2 will receive a scrappage saving of £3,000 towards their new car, while those who trade in for larger CX-5 with SKYACTIV-G petrol engines receive £4,000. The car must be registered to the owner for at least 60 days before it can be scrapped.
Renault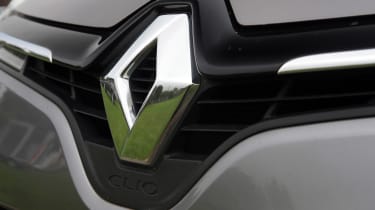 Renault offers its scrappage scheme to owners of passenger and/or commercial vehicles registered by 31 March 2014. The usual 90 days of ownership rule also applies here. The amount you could be discounted on a ZOE and Kadjar is £3,000 with the old Captur at £2,000 and the rest of the available cars at £1,000. This scheme can also apply to relatives of the owner wanting to trade in their vehicle.
Toyota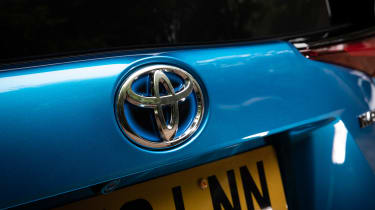 Owners of vehicles older than seven years that they've had for at least six months qualify for Toyota's scrappage scheme. The offer is available for all cars and light commercial vehicles. The scheme runs until 30 September 2020.
Rumoured Government scrappage scheme
In early June 2020, the Telegraph broke a story reporting that Prime Minister Boris Johnson was planning to implement a new national scrappage scheme, inspired by the previous one that ran about a decade ago.
The new scheme - which was reported to be set for announcement on 6 July - would see drivers who traded in their old petrol or diesel car for a new electric model given £6,000 towards their new car.
However, a few days later, the Financial Times reported that ministers had cast doubt on the scheme. Four senior Government officials were quoted as saying a new scrappage scheme was now "very unlikely" as ministers had been unable to agree on what form the financial incentives offered to drivers should take.
It remains to be seen whether the Government will speak out on a new scrappage scheme on 6 July or, indeed, on any other date.
Will you be taking advantage of these extra savings? Let us know in the comments below.