Best cars for students 2020
A car can be a handy thing to have on campus. Here we pick some top used student cars that won't bust the budget.
For many, going to university means moving away from home for the first time, and that means there's plenty of practical things to take care of. Stuff as simple as just getting around, for example. 
For those university campuses that don't have decent access to public transport, a car will come in very handy. But the student life means that not everybody will be able to splurge a load of cash on a brand new car - and it won't make sense to have one that costs a fortune to run either.
That's why we've rounded up some of our favourite used cars - three cars at three budget levels, but all below the £3,000 mark - that should perfectly fit the student life.
Each of our choices should be towards the lower end of the scale when it comes to running costs - be that insurance, road tax and fuel bills. With so much choice around, it's amazing what a modest amount of cash will buy you on the used market. You can even buy your student car on finance to help spread the cost of the car and make it easier to afford.
Student cars: what to look for
There are several things to consider to keep the running costs of your student car down. Insurance is always a big factor for young drivers, and features like black boxes, and the option to limit your annual mileage, can help to reduce the bills.
Once a year, every car over three years old needs an MoT. This annual test sees a mechanic check that the car is still roadworthy. To get the best peace of mind when buying a new car, it's always best to aim for a car with as close to 12 months of its MoT remaining as possible - and if not, use this as a negotiating tool to get some money off before you buy.
The DVLA's website has an MoT checker. Type in the car's registration, and it'll say exactly when the MoT is due to expire. It'll even tell you if the car has failed in previous tests (all the way back to 2005 for cars tested in England, Scotland and Wales - but not Northern Ireland), and why. It's normal for cars to occasionally fail the MoT because of blown light bulbs, old windscreen wipers and worn tyres, but any cars which appear to have a history of rust and corrosion are probably best avoided, as big bills could present themselves at a later date.
Still, you can do all the research possible, buy a car with a reputation for great reliability, and still suffer problems. For that reason, shop around for a good breakdown service for some extra peace of mind.
Student cars for £1,500 budget
Honda Civic (2006-2011)
While Honda's Jazz also falls into this price point, the FN2-generation Civic - the one that was built between 2006 and 2011 - has a much more striking look. It's got more space than the supermini, too, yet is still compact enough that it'll be easy for an inexperienced driver to handle.
Partnership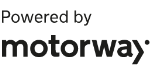 Need to sell your car?
Find your best offer from over 5,000+ dealers. It's that easy.
We found a few examples with under 100,000 miles on the clock within the £1,500 budget, which isn't a mileage to be feared in a car like a Honda. Find an ES model, and you'll get a decent amount of kit for your cash, too, with luxuries such as climate control, four electric windows and remote central locking all fitted.
There's a sweet 1.4-litre petrol engine which will be more than adequate for most, but for those who are happy to trade fuel bills for a little extra performance, the bigger 1.8-litre offers really sprightly performance.
Toyota Yaris (2006-2013)
If you're a student, it's highly likely that you'll also be a new driver. And if that's the case, you need a first car that inspires confidence at the wheel. As well as needing to be reliable, it could do with being easy to drive, and the feather-light controls and clear all-round visibility makes a Toyota Yaris the ideal candidate to get some miles under your belt. Power comes from a 1.3-litre petrol engine, which offers a mix of decent performance and low fuel bills.
While it's impossible to guarantee that any car will be reliable, anyone wishing to give themselves the best chance of trouble free motoring will be hard-pressed to do better than a Toyota. Keep it serviced when the manufacturer recommends, and it's highly likely it'll last well beyond your uni years. Even if you're going on to do a PhD.
Kia Picanto (2004-2011)
If it looks like there's a theme with our cheapest student cars, and it's one that's backed up by our past Driver Power surveys, then it's the fact that cars from the Far East are likely to be more reliable than those from elsewhere in the world. And if a small city car is what you're after, then the Kia Picanto is worth a look. It was one of the first cars from Kia to shed its budget image, and while it's pretty basic now, it should keep on motoring when rivals have been scrapped.
There's no glamour to go with a first generation Picanto, it really is just a means to an end for somebody that needs to get around, although even later 2007 post-facelift cars with smarter looks are within reach for the money. This car also comes with the industry-wide standard of having the indicator stalk to the left of the steering wheel and windscreen wipers to the right, which is the opposite on the earlier model.
Student cars for a £2,000 budget
Renault Clio (2005-2012)
The Renault Clio is one of the more stylish small cars available for under £2,000, but there's plenty of substance to back up the classy looks. The Clio is decent to drive, comfortable on longer journeys, and the engine range is cheap to fuel, too. A facelifted model (introduced in 2009) is available for this kind of cash, and the sporty-looking Dynamique trim is well within reach. This gets alloy wheels, front fog lights, air conditioning and even a built-in TomTom sat nav on some versions.
The Clio Mk3 comes as a three or five-door, and there's even an estate version if you're really concerned about getting all your clobber to and from campus each term. This price bracket can even get you a hugely economical Clio dCi diesel, if you're planning on taking up a placement at a far-flung uni well away from home.
Toyota Aygo (2005-2014)
We've picked the Aygo here, but you can just as easily select its Citroen C1 or Peugeot 107 siblings, as all three are built in the same factory and use the same punchy 1.0-litre three cylinder engine under the bonnet. This was developed by Toyota, so there should be any concerns with its reliability, either.
Toyota offered a number of special editions of Aygo, called Blue, Black and Platinum, among others, and these offer additional kit that makes them tempting. All cars feature an aux-in socket, so you can plug in a smartphone or MP3 player and have all your music playing over the speakers. All cars offer a great drive in the city, although longer trips are a bit of a chore. At least that small capacity engine means road tax is cheap.
Mazda 2 (2007-2014)
A small car that's good to drive will help boost a new driver's confidence, and not many cars are better than the Mazda 2 in that regard. This generation features a platform that's shared with the equally fun Ford Fiesta, but the fact the 2 is built in Japan might help give more confidence that it'll last.
There are sharp looks, and a decent amount of space inside, while a 1.3-litre petrol engine is offered, which is eager to rev and make the most of the Mazda 2's fun handling tax is cheap, too, coming to £125 per year. You can find a clean example with a reasonably low mileage at this price point, and many versions with air conditioning are available, too.
Student cars for a £3,000 budget
MINI (2006-2013)
It's a small car that a lot of people aspire to, and a budget of £3,000 will get you behind the wheel of a MINI One three-door that's less than 10 years old and with fewer than 100,000 miles on the clock. Not only will you get the popular retro looks, but the One is an affordable car to run, with low insurance costs and pretty economical engines. Don't expect to be able to carry many friends - the back seat only holds two people, and small ones at that - but fun handling and decent comfort mean it's great for just one or two.
The huge scope of personalisation available to new MINI buyers means that you are spoiled for choice when buying used. A lot of the optional extras buyers choose don't really add much in the way of value when it comes to sell on, so you can pay a few pounds extra to get a well specced MINI One. Check a car's history carefully, though - if something big needs fixing, you could be presented with a large bill from a main dealer.
Ford Fiesta Mk7 (2009-2018)
Sticking to the £3,000 mark, and one or two cars with more modern in-car tech creep within the budget. While smartphone mirroring systems like Apple CarPlay and Android Auto are still a little way off, USB connections start to appear alongside the usual Aux and 12 Volt sockets on the kit list in cars like the Ford Fiesta.
Another luxury you might find is sat-nav, although how useful this will be is open to question, as the software will need regularly updating to remain current, which can be a pricey job at a main dealer. And dealers are one reason to go for a Fiesta. While it should prove reliable, if you do have trouble, Ford's 700-plus dealer network means there won't be one too far from your campus. You'll have plenty of fun getting there courtesy of the Fiesta's entertaining handling, too.
Skoda Citigo (2011-present)
More often than not, the one thing that proves most costly for any young driver is insurance. And if premiums are proving troublesome, then look no further than the Skoda Citigo. That's because the most basic versions of Skoda's smallest car fall into the lowest insurance group possible. 
But there's plenty more to recommend the Citigo (and the SEAT Mii and Volkswagen Up, too - save for some styling bits and badges they're both identical to the Skoda.) It's tiny on the outside, so it's great at squeezing through gaps while you're driving, and into small gaps when parking up. But despite the dinky dimensions, it feels sturdy and reassuring to drive; this is a car that rides smoothly compared to many rivals, and acquits itself fairly well on a motorway, too. The most insurance-friendly model comes with a 59bhp petrol engine, but if the budget allows, we'd stretch to one of the turbocharged units - they cope better than the smallest unit when loaded up with passengers.
Read more of our best car recommendations...