Most practical cars
We round up the 10 most practical cars, based on the experiences of more than 46,000 drivers
Whatever type of car it is that you're looking for, it's likely that practicality will be high on your list of priorities. Do you need it to carry three kids and all of your luggage, too? Will you need the seats to fold flat? The answers to these questions can seal the deal for many buyers.
With this in mind, we've trawled through the Driver Power 2013 results to bring you the 10 most practical cars, based on the experiences of more than 46,000 owners.
As you would expect, our top 10 is dominated by big estates and spacious MPVs - but there are a few notable exceptions, in the form of the Skoda Roomster and both generations of the Honda Jazz. These results show that owners value not only how much space a car has, but also how well it's used.
However, there are no surprises at the bottom end of the practicality chart. The last four places go to the Audi TT, Mazda MX-5, Porsche 911 and Jaguar XK, but it's unlikely those manufacturers will be too worried about this result. After all, nobody buys a high-performance model or a roadster like the Mazda on the basis of how much luggage can be crammed in.
1. Skoda Superb Mk2
Practicality rating: 98.75%Overall position: 2nd
The Skoda Superb has been voted the most practical car, with a score of 98.75 per cent. The Mondeo rival is a huge car, with masses of boot space and more legroom for rear seat passengers than in some luxury limousines. It also comes with useful touches like an umbrella holder in the rear door, an air-conditioned glove box and even a rechargeable torch. But the Superb's party trick is that it's both a hatchback and a saloon, thanks to an innovative 'TwinDoor' hatch that can be opened like a saloon's to drop smaller items into the boot or opened fully when you want to load larger objects. Plus, the Estate model is even more spacious, with one of the biggest boots of any car on sale. The Superb also ranked well for performance, braking, build quality, ease of driving, in-car tech and running costs, which is why it also took 2nd place in our overall Top 100.
2. Land Rover Discovery 4
Practicality rating: 98.16%Overall position: 8th
Last year's practicality champ has fallen to second place, but its rating has actually improved from 97.50 per cent to 98.16. The Discovery comes with seven useable seats, with even the rearmost two seats suitable for adults. What's more, the second and third row of seats can also be folded into the floor to create a massive – and completely flat – 2,558-litre load area. Permanent four-wheel-drive and Terrain Response are standard, as is the split tailgate, which makes loading heavy items much easier and doubles up as a bench to sit on while removing muddy shoes. The Discovery topped the charts in both the ride quality and ease of driving categories, too, which has helped it rise from 52nd place to eighth in just 12 months.
3. Skoda Roomster
Practicality rating: 97.89%Overall position: 71st
Partnership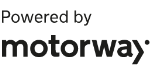 Need to sell your car?
Find your best offer from over 5,000+ dealers. It's that easy.
In third place is the Skoda Roomster. While the mini MPV's looks aren't to everyone's taste, its boxy shape and high roofline are clearly impressing owners. The 450-litre boot expands to a massive 1,810 litres with the rear seats folded. Plus, thanks to the clever VarioFlex system, this process couldn't be easier – the seats fold with one handle and tumble with the other. The two outer rear seats slide and recline, too, while useful storage includes two gloveboxes, wide door pockets and under-seat storage. However, owners are less impressed by its reliability, build quality, lack of tech and fidgety ride, which is why the Roomster only managed 71st place in our Top 100.
4. Hyundai Santa Fe Mk2
Practicality rating: 97.40%Overall position: 74th
The second-generation Hyundai Santa Fe is fourth, with a score of 97.40 per cent. Key to the Santa Fe's success is the 969-litre boot, which expands to a massive 2,247 litres with the rear seats folded. But its real trump card is that it's available with the option of seven seats, which puts it ahead of its five-seat-only rival, the Honda CR-V. That said, the rearmost seats are difficult to get into and are only really suitable for children or occasional use. An all-new model was launched at the end of 2012, and comes with even more space, a more style-conscious design and a higher-quality interior.
5. Honda Jazz Mk2
Practicality rating: 96.88%Overall position: 23rd
In fifth place is the second-generation Honda Jazz, which has been a hugely popular with UK buyers thanks its versatility and reputation for bomb-roof reliability. The Jazz is only available as a five-door hatchback, but it's just as flexible as some MPVs despite its compact dimensions. The 399-litre boot is bigger than most family hatchbacks, while the rear seats can recline or fold completely flat at the pull of a lever. The seat bases can also be flipped up cinema-style to create a tall loading area, while useful storage includes a neat double glovebox and deep door bins. An all-new Jazz will be revealed at the Tokyo Motor Show in November 2013, so it will be interesting to see how it fares in future Driver Power surveys.
6. Range Rover Mk3
Practicality rating: 96.83%Overall position: 84th
This third-generation Range Rover set a new benchmark when it was launched in 2002. It was more refined, more luxurious and more agile than ever before, thanks to insight gained from Land Rover's time under BMW and then Ford ownership. It was also the first car to receive electronically controlled Terrain Response, which makes heading off road effortless. At five-metres long – or about the same as a Mercedes S-Class - the Rangie is a big car, so there's plenty of space for passengers and a 994-litre boot. This expands to 2,099 litres with the rear bench folded, while the split-opening tailgate ensures loading is as easy as possible. The fourth-generation Range Rover arrived at the end of 2012 and is actually 27mm longer, which bodes well for it in this category next year.
7. Skoda Octavia Mk2
Practicality rating: 96.39%Overall position: 6th
The Skoda Octavia took second-place in this category last year, and although it has since been overtaken, an all-new model has recently arrived in showrooms and is even more practical. This second-generation model was sold between 2004 and 2013, and comes with a boot that's not only bigger than hatchback rivals such as the VW Golf but is also larger than a Ford Mondeo or Vauxhall Insignia. However, it is worth noting that folding rear seats were only fitted as standard to S or SE models. The Estate model is even more spacious, with a maximum capacity of 1,655 litres and a wide opening. The new car is bigger still, with more legroom for rear seat passengers and lots of clever little touches, such as a reversible boot floor, boot holders and even an ice scraper hidden inside the fuel filler cap.
8. Honda Jazz Mk1
Practicality rating: 96.36%Overall position: 77th
The second Honda Jazz in our list is the original car, which was launched back in 2001 and is still impressing owners with its innovative package. Although there was a lot of criticism of its handling, ride quality, braking and lack of performance, the Jazz still scored highly in the all-important reliability, running costs, build quality and, of course, practicality categories. The Jazz was the first car to get Honda's 'MagicSeats' - pull a lever and they fold flat, or you can lift the base up, cinema-style, for extra space. The boot itself is a huge 353 litres, too.
9. Renault Scenic and Grand Scenic Mk3
Practicality rating: 96.20%Overall position: 4th
Renault hasn't traditionally had the best results in our Driver Power survey, which males this result for the latest Renault Scenic even more impressive. As well as being the highest-placed traditional MPV in the practicality category, it also scored well for running costs, braking, ride quality and in-car tech, helping it to finish 4th overall in the Top 100. The five-seat Scenic features clever sliding seats, which allows owners to choose between more legroom and extra boot space. The back seats can also be removed entirely and - although you'll need somewhere to store them - this frees up a van-like 1,837 litres of space. Plus, there's also a seven-seat Grand Scenic model, which offers room in the rearmost seats for children and a host of large cubbyholes, as well as practical touches like sunblinds.
10. Ford Galaxy Mk3
Practicality rating: 95.94%Overall position: 89th
In tenth place is the Ford Galaxy, which is the only full-sized MPV in our list. And although owners weren't particularly happy with its reliability or build quality, they were quick to praise the Galaxy's versatile seats and big cabin. It's more expensive than its seven-seat sister car, the Ford S-MAX, but makes up for it with a bigger boot. In fact, there's 308 litres of space even with all seven seats in place, but if you fold the two rows of rear seats, this expands to an incredible 2,325 litres. Plus, the taller roofline means there's more headroom, making getting comfortable even in the rearmost seats easy. Fuel consumption will be high no matter which model you go for, but the Galaxy is good to drive and benefits from long service intervals, too.
The full results
| | | | | | | | | |
| --- | --- | --- | --- | --- | --- | --- | --- | --- |
| Position | Make | Model | % |       | Position | Make | Model | % |
| 1 | Skoda | Superb Mk2 | 98.75% |       | 51 | Volkswagen | Golf Mk6 | 86.92% |
| 2 | Land Rover | Discovery Mk4 | 98.16% |       | 52 | Toyota | Prius Mk2 | 86.71% |
| 3 | Skoda | Roomster | 97.89% |       | 53 | Toyota | RAV4 Mk3 | 86.67% |
| 4 | Hyundai | Santa Fe Mk2 | 97.40% |       | 54 | Mercedes | E-Class Mk4 | 86.49% |
| 5 | Honda | Jazz Mk2 | 96.88% |       | 55 | Volkswagen | Tiguan | 86.09% |
| 6 | Land Rover | Range Rover Mk3 | 96.83% |       | 56 | Renault | Laguna Mk3 | 85.76% |
| 7 | Skoda | Octavia Mk2 | 96.39% |       | 57 | Alfa Romeo | Giulietta | 85.71% |
| 8 | Honda | Jazz Mk1 | 96.36% |       | 58 | Honda | Accord Mk7 | 85.66% |
| 9 | Renault | Scenic/Grand Scenic Mk2 | 96.20% |       | 59 | Mercedes | C-Class Mk3 | 85.61% |
| 10 | Ford | Galaxy Mk3 | 95.94% |       | 60 | Land Rover | Freelander Mk2 | 85.30% |
| 11 | Volvo | XC60 | 95.82% |       | 61 | Toyota | Prius Mk3 | 85.28% |
| 12 | Ford | S-MAX | 95.51% |       | 62 | Nissan | Micra Mk4 | 85.23% |
| 13 | Nissan | X-Trail Mk2 | 95.26% |       | 63 | Mazda | 3 Mk2 | 85.20% |
| 14 | Ford | Mondeo Mk4 | 94.16% |       | 64 | Renault | Megane Mk3 | 84.73% |
| 15 | Volvo | V70 Mk2 | 94.10% |       | 65 | Audi | A4 Mk4 | 84.51% |
| 16 | Skoda | Yeti | 93.95% |       | 66 | Jaguar | XF | 84.50% |
| 17 | Toyota | Verso Mk1 | 93.83% |       | 67 | Mitsubishi | Lancer Mk9 | 84.31% |
| 18 | Volkswagen | Touran | 93.64% |       | 68 | Jaguar | X-Type | 83.91% |
| 19 | Subaru | Forester Mk3 | 93.60% |       | 69 | Volvo | S60 Mk1 | 83.81% |
| 20 | Honda | CR-V Mk3 | 93.55% |       | 70 | Toyota | Yaris Mk2 | 83.77% |
| 21 | Vauxhall | Zafira Tourer | 93.47% |       | 71 | Volkswagen | Passat CC | 83.57% |
| 22 | Mazda | CX-5 | 93.30% |       | 72 | Ford | Focus Mk3 | 83.43% |
| 23 | Citroen | C3 Picasso | 93.13% |       | 73 | Toyota | Auris Mk1 | 83.41% |
| 24 | BMW | X5 Mk2 | 92.65% |       | 74 | Vauxhall | Agila Mk2 | 82.76% |
| 25 | Hyundai | ix35 | 92.63% |       | 75 | Honda | Accord Mk8 | 82.47% |
| 26 | Toyota | Avensis Mk2 | 92.58% |       | 76 | BMW | 3 Series Mk6 | 82.35% |
| 27 | Mazda | 6 Mk2 | 92.35% |       | 77 | BMW | X1 | 82.31% |
| 28 | Honda | Civic Mk8 | 92.07% |       | 78 | Kia | Picanto Mk2 | 81.07% |
| 29 | Peugeot | 3008 | 91.71% |       | 79 | Land Rover | Range Rover Evoque | 80.86% |
| 30 | Audi | A6 Mk4 | 91.38% |       | 80 | Ford | Kuga Mk1 | 80.83% |
| 31 | Mitsubishi | ASX | 91.27% |       | 81 | Mercedes | C-Class Sports Coupe | 80.48% |
| 32 | Toyota | Avensis Mk3 | 90.96% |       | 82 | Jaguar | XJ Mk5 | 80.00% |
| 33 | Audi | A6 Mk3 | 90.65% |       | 83 | Citroen | DS3 | 79.51% |
| 34 | Volkswagen | Passat Mk6 | 90.57% |       | 84 | Toyota | iQ | 78.33% |
| 35 | Mazda | CX-7 | 90.00% |       | 85 | Audi | A5 Coupe/Cabriolet | 78.02% |
| 36 | Hyundai | i30 Mk1 | 90.00% |       | 86 | BMW | 1 Series Mk2 | 77.73% |
| 37 | Kia | Cee'd Mk1 | 89.89% |       | 87 | BMW | 3 Series Mk5 | 76.88% |
| 38 | Kia | Rio Mk3 | 89.43% |       | 88 | Nissan | Juke | 76.85% |
| 39 | Skoda | Fabia Mk2 | 89.28% |       | 89 | BMW | 3 Series Coupe/Conv Mk5 | 76.40% |
| 40 | Ford | C-MAX Mk2 | 89.18% |       | 90 | Lexus | IS Mk2 | 76.36% |
| 41 | Mercedes | E-Class Mk3 | 89.14% |       | 91 | Jaguar | S-Type | 75.51% |
| 42 | Volkswagen | Golf Plus | 89.00% |       | 92 | Porsche | Cayman Mk1 | 75.20% |
| 43 | BMW | X3 Mk2 | 88.83% |       | 93 | Porsche | Boxster Mk2 | 74.60% |
| 44 | Kia | Sportage Mk3 | 88.74% |       | 94 | Audi | A1 | 73.91% |
| 45 | Subaru | Legacy Mk4 | 88.57% |       | 95 | Volkswagen | Scirocco Mk3 | 71.19% |
| 46 | BMW | 5 Series Mk6 | 87.73% |       | 96 | Suzuki | Swift Mk2 | 69.70% |
| 47 | Nissan | Qashqai | 87.26% |       | 97 | Audi | TT/Roadster Mk2 | 69.39% |
| 48 | BMW | 5 Series Mk5 | 87.24% |       | 98 | Mazda | MX-5 Mk3 | 67.47% |
| 49 | Vauxhall | Insignia | 87.02% |       | 99 | Porsche | 911 997 | 65.88% |
| 50 | Toyota | Yaris Mk3 | 86.92% |       | 100 | Jaguar | XK/R Mk2 | 65.60% |