Toyota plans BMW engine 'family'
Toyota reveals partnership to use BMW diesels will include several models and different engines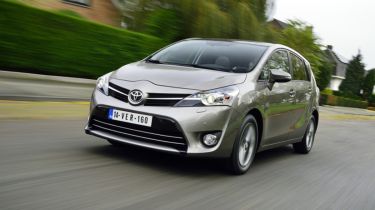 Toyota is best known for its commitment to hybrid cars, but Auto Express has learned that the company has agreed a deal with BMW to use  "a whole family of transverse diesel engines" on various different platforms.
The first model to emerge from this partnership is the Toyota Verso 1.6 D-4D, which uses the same 109bhp engine as the MINI Cooper D to help cut its CO2 emissions without affecting performance. However on the launch of the new Verso, Vice President for European R&D Gerald Killmann confirmed that Toyota was already developing other models in the range to use this engine, including the Auris hatch and estate, and the RAV4 crossover.
When asked how extensive this deal for engines was, Killlmann told us that "several platforms" has already been agreed, which opens up the possibility of several more BMW-powered cars, and could mean that a large 2.0-litre diesel is also on the agenda. These engines are set to gradually replace the current models in the range, and will help boost sales for the brand in Europe, where buyers are still skeptical about the benefits of petrol hybrids.
The new Auris is already performing well for the brand, as it is currently the fifth best-selling hatchback in the incredibly competitive C-segment, which includes cars like the VW Golf and Ford Focus. However the bad news for fans of sportier Toyotas is that Killmann told us that the GT 86 Coupe was flagging behind its sales targets in all major markets.
This poor performance is creating doubts about whether to develop a more powerful version, and Killmann told us, "A faster version of that car would be at the top of most people's wish lists, but like the cabriolet, it is hard to justify a business case to push either model into production based on the current sales."
He also said that Toyota was unsure of what the main factor behind the slow sales was, especially given that the car has been a huge hit with the automotive media. "Personally, I think that engine could use a little bit more" he explained, but whether that car will become a production reality now looks in serious doubt.