Best new cars 2022: our road test reviews of the year
We look back at the stand-out cars from the past 12 months
To think that, this time last year, we imagined the arrival of 2022 might bring with it more stability than the previous 12 months. How wrong we were.
However, while this year might have been characterised by the ongoing component-supply crisis that, along with the war in Ukraine, drastically impacted the new-car market, it's not been without its highlights.
With our Review of the Year 2022, we remember the key cars of the past 12 months – and there have been plenty. We're sure there'll be even more in 2023.
January
DS 9
While big French saloons used to sell well, the luxury four-door market has been cornered by the German brands, but this didn't stop DS trying to break the domination with an updated DS 9 in January. The plug-in model showed promise, but the execution left a little to be desired compared with more accomplished models such as the BMW 530e. In flagship Performance 360 4x4 form, the DS 9 packs pace, but it comes at a price. 
February
Dacia Jogger
Our first sample of the Jogger showed that the brand has not lost its touch for designing cars that are a practical break from the norm. With a huge cabin and seven seats, allied to a sub-£15,000 starting price, it's certainly a traditionally styled MPV to choose with your head, if not your heart. Unusually for a new car, it has no direct rivals, so we compared it to five used SUVs – even if we thought it had the potential to draw in family-hatch buyers.
Vauxhall Astra
With Vauxhall now firmly embedded in the Stellantis empire, hopes were high for the new – and overdue – Astra. It's certainly a step up in terms of design, inside and out. Its taut lines, the latest incarnation of the Vizor grille, wing-shaped rear lights and smart vertical brake light all give some much-needed standout in the car park. Not that you'd miss the bright yellow paint of our test car, though. 
The interior tech has given the familiar nameplate a shot in the arm. It's not perfect, mind, because despite two clear, crisp 10-inch screens, it all felt a little clunky in use. Still, our first taste proved that it packed the technology to rival the latest Mk8 Volkswagen Golf, which remains a key rival.
The move to Stellantis's EMP2 platform delivers plenty of benefits, not least a plug-in hybrid powertrain – the first for an Astra. We were instantly impressed; with the 1.6-litre engine and single electric motor producing 148bhp apiece for a combined 178bhp maximum, 0-62mph takes 7.7 seconds, and the car will reach a 140mph top speed. 
During our first taste of the Astra on German roads, we liked the refinement, the slick gearbox and the way it manages the transition from petrol to electric, if not the firm ride, which we suspected might be an issue on pockmarked UK tarmac, especially in heavier PHEV variants.
There's plenty of space up front, although we thought it a little cramped in the rear seats. While boot space was fairly average, it was a disappointment to see PHEV versions lose an additional 70 litres of room. And for all the fine design, quality is merely par for the course, rather than outstanding.
Partnership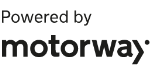 Need to sell your car?
Find your best offer from over 5,000+ dealers. It's that easy.
With a £32,000 starting price, we said the PHEV models will appeal more to company car buyers looking to limit their tax liabilities, rather than retail customers. An all-electric version of the Astra is due in 2023, and as we've found with other models in the Vauxhall range, EV variants often represent the sweet spot. The foundations are certainly there for an impressive performer.
March
Ferrari 296 GTB
"There's nothing to worry about at all," we said about Ferrari's approach to electrification after stepping out of the new 296 GTB. The sports car packages an all-new 3.0-litre twin-turbo V6 and 7.45kWh battery for a combined 819bhp and a soundtrack that apes the firm's legendary V12s. Yet the chassis electronics deliver a level of approachability and balance that makes it a joy to drive, with incredible depth to its dynamic repertoire.
Citroen C5 X
A comfortable, well equipped, big cruiser was how we summed up the Citroen C5 X: a quirky blend of executive hatchback and crossover. We liked the resolute focus on luxury, deeming it "an attempt to offer stand-out comfort in the class", with a spacious cabin and a pleasing mix of materials. The plug-in powertrain proved to be as good as it is in other Stellantis Group models. Price may prove to be the C5 X's undoing for retail customers, with top-spec models costing more than £38,000, or £500 a month.
April
Range Rover
"Brilliant Brit sets gold standard for SUVs" we said on the cover of issue 1,724. And in the months since the launch of the new Range Rover, it's been hard to disagree with that statement. While the original was conceived as the ultimate lifestyle SUV, 50 years and five generations later it's morphed into not only the ultimate luxury SUV, but also possibly the best luxury car money can buy.
The fifth-generation model certainly looks like a Range Rover, just one shorn of unnecessary features: fewer lines and creases, more discrete trim inserts, flush door handles and clever 'hidden until lit' rear lights. Importantly, we declared the panel fit and paint finish better than ever, pointing to huge investment in Land Rover's Solihull factory designed to drive up the quality of its products.
The new car is a masterclass of interior styling, too, with a similarly minimalist approach that sees most of the controls shifted to a 13.1-inch touchscreen backed by JLR's brilliant Pivi Pro software. Features like the cup-holders, which slide to reveal a hidden cubby, plenty of storage and a large rotary knob to operate Land Rover's famed Terrain Response system hint at the Range Rover's usability.
Off the beaten track, it's as sensational as you'd expect, with the car's various assistance systems taking care of so much driving that you only need to steer over, through or around the roughest terrains. Its ability here makes its on-road prowess even more impressive.
We went on to describe the on-road ride as "beautifully judged": communicative and comfortable, even on the huge 23-inch alloy wheels of our test car. Land Rover's boffins often make reference to a 'magic carpet ride' which, with the electronics and active air suspension in full flow, is a very accurate way to describe things.
Right now, there are six powertrain options, split equally between petrol, diesel and plug-in hybrid. The launch of an all-electric version in 2024 will spoil that symmetry, but will probably raise the bar for refinement and electric off-road prowess to new heights. Such is the suitability of diesel for a car this large and this effortless that the D350 mild hybrid is our top pick, and we'd even take it ahead of the 395bhp petrol: on-paper performance is equal, but the diesel's torque swell makes it feel faster. And there's little point in comparing the relative economy figures. 
The same is true when it comes to choosing the standard or long-wheelbase model: we found the latter just as wieldy as the shorter car, but it brings a beautiful boost in rear-seat accommodation. It has few drawbacks – if you can afford it. And that's the elephant in the room: the improved luxury means a price rise, so the car starts from just under £100,000.
Kia Niro
The Niro is one of Kia's biggest sellers in the UK, and we got behind the wheel of a pre-production prototype of the new version. Smart new styling, a tech-laden cabin and far better practicality showed the car's huge promise. 
Like the original Niro, it's still a little short on thrills, but it remains effortless to drive – which is what buyers really demand in this class. We said the self-charging hybrid version was best when not pushed hard, but there were no complaints about its excellent economy.
June
Lotus Emira
The Emira is the car Lotus is backing to return it to the world's sports car stage. It's pitched against the Porsche Cayman, boasts a 395bhp 3.5-litre supercharged V6, and a 0-62mph time of 4.3 seconds. Our man Steve Sutcliffe reckoned it sounds the business and looks sensational, while interior quality marks a big step up. He said it's a strong effort, but hopes Lotus will improve the steering and gearbox to turn the Emira into a class leader.
Honda Civic
Half a century of development has led to the 11th generation of Honda Civic. The hybrid-only hatch proved to be an impressive piece of engineering when we finally got behind the wheel. We found it as fun to drive as ever, with a much-needed improvement in interior quality and some great tech. 
But it's efficiency where the Civic lands its killer blow; we didn't match its claimed 56.5mpg, but we achieved more than 46mpg without really trying. It's proof there's still life in petrol-electric powertrains.
July
Nissan Qashqai e-Power
We were a little underwhelmed when we first drove the Mk3 Qashqai, but adding Nissan's e-Power powertrain into the mix really broadened the car's appeal. Running as a clever kind of range-extender hybrid, the 1.5-litre petrol engine charges a small battery that feeds an electric motor, giving the flexibility of a combustion-engined car with an EV's driving characteristics and refinement, plus decent efficiency. We rated it the most appealing modern Qashqai on sale.
August
MG4
Chinese-owned British brand MG is on a roll, and it's the MG4 family hatch that is carrying it forward at pace. 
This five-door EV's platform proved to us that MG is very accomplished in the EV space, offering genuinely achievable and usable range, a great ride and handling balance, some impressive in-car tech and all at an affordable price (from £25,995) – something that many rivals haven't yet cracked.
With a new design direction for the manufacturer, it even looks sporty. The 4 highlighted that the industry should take note of MG, because with more models in the pipeline, the brand has developed a technological platform that – on the evidence of the 4 – will underpin future success.
Of course, its budget price tag means there are one or two compromises. Some interior materials and trim, for example, would feel cheap in a car costing half as much, but given the machine's ability in other areas we could overlook a few small flaws in our final verdict.
That's because the MG4 balances so many areas in a way even big car makers such as Volkswagen haven't yet achieved. This family-sized EV packs personality; from the moment the MG starts moving you're struck by a sense of agility and enjoyment from behind the wheel. Performance is strong, the steering is sweet and the suspension soaks up the worst Britain's back roads can throw at it to deliver a comfortable ride without losing composure.
The MG blends this with a good level of space in the back seats and boot, a claimed 281-mile range and 150kW charging for a 35-minute 10-to-80 per cent top-up.The 4 was one of the surprises of 2022 and it scooped our sister title DrivingElectric's Car of the Year award.
September
BMW 3 Series
Few cars attract as much attention as a facelifted BMW 3 Series; it's still a best-seller for the German manufacturer, so smarter styling and more technology meant the 3 Series' armoury became even stronger when it was launched towards the end of this year. 
In M Sport trim – the biggest seller in the UK – the extra visual aggression from the car's new bodykit made the 3 Series an effective facelift, giving it a subtly more angular look and bringing it into line with the company's latest-generation products, such as the new X1 and the iX SUV – but without the enormous kidney grille.
We loved the new technology, advancing an already brilliant area for BMW, which pairs a 14.9-inch main infotainment screen that's superbly easy to use and full of features with a clear and simple 12.3-inch digital dash. The combination means the 3 Series offers some of the best in-car tech on the market and can easily go toe to toe with the Mercedes C-Class on this front.
Where the 3 Series excels over its Mercedes counterpart is with its dynamics, and the new car's ride and handling balance is as good as it's ever been. A choice of saloon and Touring estate bodystyles mean there's plenty of practicality on offer depending on your needs, while a wide mix of powertrains is available on both cars, too.
Of course, diesel remains a big seller in this market, so the 320d still offers the kind of refined, mile-munching potential we've come to know and love, but as plug-in hybrids become an increasingly attractive proposition for many motorists – combining local EV running with the flexibility to go further afield – the 330e proved to be a fine choice and offered superb refinement on our test. 
Until the M3 version receives the same visual and technological tweaks as the rest of the 3 Series range, it's the M340i xDrive warm petrol saloon that's the hottest offering. However, with all-wheel-drive security and a punchy 3.0-litre turbocharged straight-six mild-hybrid petrol engine that serves up a sonorous soundtrack, we found the M340i xDrive a delightfully appealing choice if your budget can stretch this far. 
At just over £55,000, the M340i xDrive is not a cheap option, and there's better value for money to be found lower down the range, but the updated 3 Series proved that the German manufacturer still knows how to do brilliant-driving saloon and estate cars.
Hyundai RN22w and N Vision 74 concepts
Having revealed its RN22e concept (previewing a hot Ioniq 6 N and tech that will feature on the Ioniq 5 N EV hot hatch next year) and its N Vision 74 concept inspired by the Hyundai Pony of the seventies, Auto Express bagged a scoop and got behind the wheel of both cars. 
The RN22e got us excited for performance electric vehicles from the brand in future and proved the technology is credible, while the N Vision 74 took our breath away with its styling – build it, Hyundai!
October
BMW M4 CSL
The minute BMW's famous CSL badge is applied to the bootlid of a sporty saloon, the car instantly becomes legend. And so it was with the new M4 CSL. We said it was a brilliantly rewarding driver's car that mostly justified its £129,000 price tag, but we had our reservations over the steering, which meant it stopped short of reaching the heady heights set by the best in this hardcore performance car class.
Porsche GT3 RS
This 992-generation GT3 RS will be one of the last pure-petrol hardcore track models from Porsche, so the German brand went to town on the standard GT3's chassis and aerodynamics to deliver a stunning driver's car.  
As ever, the flat-six proved to be a highlight, with the 4.0-litre naturally aspirated unit making 518bhp at an ear-splitting 9,000rpm. However, the latest GT3 RS is much more than just a stellar engine, because there's an incredible blend of analogue experience from behind the wheel mixed with digital tech to enhance the performance. 
The electronically adjustable rear wing features a Formula One-style DRS system, and is designed to generate 860kg of downforce at the GT3 RS's maximum speed of 184mph. 
There's an array of buttons and dials on the steering wheel that scroll through settings so the driver can electronically adjust the compression and rebound damping for each axle, while adjustments for the diff settings, the traction and stability controls and even the shifts of the dual-clutch gearbox are on offer. It all combines to make the 911 GT3 RS a true masterpiece.
Renault Austral
While Renault is forging ahead with its EV 'Renaulution', it hasn't forgotten about buyers that feel electric won't work for them. The Austral family SUV replaces the Kadjar, and although it's not a groundbreaking model, we felt it was a compelling candidate in this crowded class. 
Smart styling, decent interior tech and refined engines help its offering. The hybrid powertrain boosts efficiency and the quality on offer combines with the kind of practicality that family buyers will value.
November
Honda Civic Type R
While the Civic Type R launched with a hefty £47,000 price tag, we were still bowled over by the latest incarnation of Honda's front-wheel-drive hot hatchback. It looks better and is more liveable than ever, yet it hasn't lost the raw character that makes the Civic Type R a riot to drive. The ballistic engine, beautiful six-speed gearbox and superb chassis deliver thrills and dynamics that even all-wheel-drive premium rivals can't match.
Jeep Avenger
Given the fanfare surrounding the Avenger's launch, we were impressed by its ability when we sampled a late-stage prototype. The evolved e-CMP platform had an impressive ride that offered plenty of comfort but still decent agility, while performance was good. 
But what struck us was how the Avenger seems to be exactly the right car at the right time for the US brand. The initial signs were positive, and we're hoping this will continue when we try the production-spec model in 2023.
Ora Funky Cat
Despite the eyebrow-raising name, the Funky Cat proved itself to be an extremely credible EV when we drove it in the UK in November. With up to 193 miles of range, the £31,995 sticker price for the First Edition might seem a little steep, but the Funky Cat showed it has the technology and the engineering underneath to compete with established small European EVs, including high-spec versions of the Vauxhall Corsa Electric and Peugeot e-208.