Best small electric cars to buy 2023
There are electric superminis and hatchbacks cropping up everywhere these days, but these are our favourite small electric cars on sale right now…
Small cars are a firm favourite in the UK; they perfectly suit our cosy country roads, as well as the increasingly congested streets in our towns and cities. Some of the first EVs to arrive in Britain were also pretty small, such as the original Nissan Leaf and Renault Zoe, the forward-thinking BMW i3 and the Reva G-Wiz – although the less said about that the better.
Since those pioneers arrived the number of electric cars available in the UK has skyrocketed. A lot of them are family SUVs and executive saloons, but a good many are small cars including city cars, hatchbacks and crossovers. More than a few of the entries on this list are also among the cheapest electric cars on sale.
You could argue that electric cars make most sense when used for short trips in urban areas. Assuming that you have somewhere to charge at home or at a place of work, a small EV with a range of around 200 miles is a fantastic option as a low mileage first or second car. Even if you can't charge at home, you might only need to find a public charging point once a week or so, with the kind of ranges currently on offer.
Beyond that, the brisk acceleration, near silent running and beautifully simple driving experience make these small electric cars very attractive. So, without further ado, here are our top 10 favourite small electric cars, listed in descending order.
Best small electric cars 2023
10. Renault Zoe
Very soon Renault will be bringing the iconic Renault 5 back to life as a retro-inspired electric supermini, but the brand's original small EV still has a place on showroom floors, The Renault Zoe has been with us for more than a decade now, while the second-generation model arrived in early 2020. 
Perhaps its biggest selling point is a range of up to 239 miles courtesy of a 55kWh battery. It also has five doors, decent cabin space and reasonably sized 338-litre boot. It's an easy car to drive in tight spots too, and there's enough oomph available for occasional motorway jaunts.
Unfortunately, build quality on the Zoe is very poor, and fails to match even that of the cheaper MG4, while the zero-star Euro NCAP safety rating the Zoe received in late 2021 is hard to overlook. Those who regularly take longer trips should also be aware that the Zoe has a maximum charging speed of just 50kW, and that comes at an additional cost. Even then, charging to 80 per cent takes over an hour – roughly twice as long as it does in an MG4.
9. MINI Electric
This generation of the modern MINI Hatch is on its way out, but the MINI Electric is still an absolute blast to drive on a twisty road, features a pretty luxurious cabin and looks fabulous. 
Admittedly, with an official range of 145 miles (which in reality is closer to 110 miles) the MINI Electric is more suited to short journeys, but you hardly need a 300-mile range to commute to work in the morning. It just means you might have to charge it more regularly than other electric cars on this list, but a typical 7.4kW home wallbox will fully recharge the MINI's 32.6kWh battery in less than five hours.
Partnership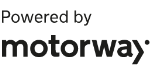 Need to sell your car?
Find your best offer from over 5,000+ dealers. It's that easy.
The switch from petrol to electric power hasn't dampened the brand's characteristic driving feel, as the MINI Electric feels sharp, plus the motor's 270Nm hit of torque makes it quick. There are just two settings for the regenerative braking, but the stronger of the two allows for one-pedal driving in the city and recaptures enough energy during spirited B-road driving that you'll hardly see the range figure drop.
The MINI Electric is only available as a three-door hatchback, and getting into the back isn't the easiest task. It's also strictly a four-seater, unlike the e-208 and Corsa Electric. The 211-litre boot is the same size as the petrol MINI Cooper S's, but again it's less practical than the Peugeot or Vauxhall.
8. Kia Soul EV
While Kia's Niro EV, EV6 and seven-seat EV9 are getting all the attention these days, the smaller, albeit slightly older Kia Soul EV still has a lot to offer. Kia itself seems to think so too as it gave the small and boxy SUV a subtle nip and tuck earlier this year, and added a new entry-level model to the lineup that brought the starting price below £33,000.
The new Soul EV Urban is aimed at those who want an electric runabout or second car. Its 171-mile range is fairly limited, but there's space for four fully grown adults in comfort and the 315-litre boot is a decent size – plenty big enough for the weekly shop and a family weekend away at a push. As its name alludes to, the Soul EV Explore has a much more impressive 280-mile range thanks to the addition of a 64kWh battery.
Both versions of the Soul EV feature a generous amount of kit as standard, including 17-inch alloy wheels, LED headlights, a reversing camera, digital driver's display, central touchscreen with Android Auto and Apple CarPlay smartphone connectivity and safety systems like forward collision assist and driver attention warning. 
As it's an EV, reliability should be strong, but for added peace of mind Kia's seven-year/100,000-mile warranty comes as standard.
7. BYD Dolphin
Lots of brands have declared their intentions to make an affordable electric car, but BYD is one of the few brands to date that has actually managed to pull it off. The BYD Dolphin is a family hatchback around the same size as a VW ID.3, but it starts from just over £25,000, meaning it undercuts the new Vauxhall Corsa Electric by close to £10k.
Base models (arriving early next year) will offer up to 211 miles of range thanks to a 45kWh battery, while those equipped with the larger 60kWh unit (available to order now) can cover up to 265 miles before running out of juice. And that's still for less than £30,000.
It may be cheap for an EV, but equipment levels are still generous, as every model features a rotating 12.8-inch touchscreen, vegan leather seats, alloy wheels and 360-degree parking camera setup. Top-spec versions get a full-length panoramic roof, privacy glass and wireless phone charging.
The colourful interior features hard wearing materials, but there are nice touches, plus the infotainment system is quicker than Peugeot or Vauxhall's latest setups. Space on offer is generous whether you're sitting in the front or the back, plus the 345-litre boot is only a few litres shy of the MG4's. We also found the Dolphin is able to handle lumps and bumps in the road at low speeds just fine, and is surprisingly refined once you're on the motorway.
6. Peugeot e-208
The Vauxhall Corsa Electric's more stylish sister car, the Peugeot e-208, is the zero-emissions version of the regular petrol and diesel-powered 208 supermini – the brand's best-selling model in Europe and among the most popular cars on the continent as well.
The e-208 looks more bold and eye-catching than the Corsa Electric, especially following its recent mid-life facelift. Peugeot's signature 'claw' lights are still present, but they've been shifted outwards to make the car appear wider. The grille now includes body-coloured accents and the French brand's updated logo, too.
All e-208s now feature a 10-inch central touchscreen, with certain models also receiving a new infotainment system on top. You still get physical toggle switches under the screen to work the climate control functions, though, plus a 311-litre boot and comfortably accommodate four average-sized adults.
The electric motor driving the front wheel near-silent running and a smooth surge of performance, while the small steering wheel and well setup chassis means it's relatively engaging for an EV and generally pretty fun to drive. The updated e-208 will only be available with a new, ever-so-slightly larger 51kWh useable battery that gives it an official range of 248 miles.
5. Vauxhall Corsa Electric
The Vauxhall Corsa was the second best-selling car in the UK in 2022, and one of the top-sellers so far this year, too. The fully electric version, previously called the Corsa-e, but now rebadged as the Corsa Electric, simply takes all of the standard model's popular qualities and then adds in the benefits of EV ownership – a winning combination.
The Corsa isn't the most exciting car to drive, but performance from the single electric motor is still more than swift enough for a supermini and fast, light and precise steering makes it feel agile in built-up areas and through roundabouts. Practicality is also pretty good for a car of this size, with five-doors, enough space in the back for two, and a 267-litre boot.
The Corsa Electric uses the same platform and running gear as the Peugeot e-208, and has also received mid-life facelifts. The updated Corsa Electric has a sharper look, new infotainment system and is now offered with a choice of two battery sizes.
The 50kWh unit is the same one that's been fitted in the Corsa Electric since it launched and is good for 222 miles of range, while the new 51kWh battery boosts the Vauxhall's range up to 246 miles. Both versions can charge at up to 100kW, with a 0 to 80 per cent top-up taking just 30 minutes.
4. Renault Megane E-Tech
Like the Fiat 500, the latest Renault Megane has ditched combustion engines in favour of all-electric power, with the French firm putting its decade of producing pioneering EVs, such as the Zoe, Fluence, and Twizy, to good use. The result is one of the best electric cars currently on sale, and among the most head-turning small cars launched in recent years.
The Renault Megane E-Tech is rather bold in its appearance, combining a low height and sloping roofline with some SUV design cues to create something unique and with plenty of kerb appeal. 
Inside the Megane E-Tech is where Renault has really stepped up its game though. The interior is much classier than key rivals such as the Volkswagen ID.3, and Renault's new Google-powered OpenR Link infotainment system is simply exceptional. Wireless Apple CarPlay and Android Auto are both standard-fit, but you hardly feel the need to use them thanks to the built-in Google Apps. The 12.3-inch digital driver's display and nine-inch touchscreen are super sharp and super fast, too.
The electric Megane's 280-mile range is respectable, as is its 130kW maximum charging speed. It's a great car for pottering around town in, soaks up the lumps and bumps of British roads pretty well, has plenty of punch for a family car, and is refined on the motorway.
3. Fiat 500/Abarth 500e
A smooth, silent, zero-emissions powertrain makes perfect sense in a city car as you want something agile and zippy when navigating tight and congested streets. Fiat clearly had the same brainwave, as the latest iteration of its best-selling Fiat 500 is fully electric and we like it so much it won our City Car of the Year award in both 2021 and 2022.
While the 500 is just about capable of handling shorter motorway trips, it's in the sprawling chaos where this car really shines. It's easy to park, the steering is light, the ride is comfortable for a car of this class, and it's capable of one-pedal driving.
Entry-level models have a 118-mile thanks to a 24kWh battery, but if you spring for the 42kWh battery, it boosts the dinky EV's range up to a much more usable 200 miles. Small batteries also mean quick charging times; a 10 to 80 per cent top-up from most rapid chargers takes just half an hour.
Hop inside and, no matter which trim level you choose, you're greeted by a thoroughly modern cabin featuring tech like a 10.25-inch central touchscreen, Apple CarPlay, Android Auto and a fully digital driver's display. The 500 also has level 2 autonomous driving capabilities – this allows the car to adjust acceleration and braking while remaining within its designated lane.
If you want to feel the wind in your hair you get a convertible version called the 500c, or there's the souped-up Abarth 500e with 150bhp on tap and plenty of character.
2. Jeep Avenger
Jeep is usually a brand you associate with big, wide 4x4s designed to go off the beaten track and deep into the wilderness. But the new Jeep Avenger is a car that's focused on winning Europeans' hearts and minds, with its effortlessly cool and unashamedly chunky design, small proportions and funky cabin. 
It's based on the same platform that underpins the Vauxhall Mokka Electric, Peugeot e-2008 and forthcoming Fiat 600, with a 51kWh useable battery under the floor providing up to 248 miles of range. It's front-wheel drive-only for now, which will seem sacrilegious to diehard Jeep fans, but who needs all-wheel drive in a supermarket car park?
Speaking of which, the steering is incredibly light, and the instant power delivery of the electric motor makes it great when driving in town. The generous ground clearance is also handy when you're dealing with the tall kerbs of UK cities. We wish the stronger regenerative braking mode allowed for one-pedal driving though, and that the Avenger had a little more shove when you're merging onto the motorway.
The Avenger's infotainment system is a big step up from those found in other Jeeps, interior quality is good, and there's a row of physical piano-style buttons along the dashboard – no touch-sensitive sliders here! You can even colour-code the dash to match the exterior paint. Jeep says there's 34 litres worth of storage upfront alone for general bits and bobs, while the 380-litre boot is larger than that of a Ford Focus.
1. MG4
MG used to be known for small sports cars, but in a very short space of time the now Chinese-owned brand has built itself a reputation for producing affordable EVs that offer impressive value for money. This began with the ZS EV SUV and MG5 estate, but the MG4 is a tour de force. 
Winner of our Affordable Electric Car of the Year award for 2023, the MG4 starts from just under £27,000, making it one of the cheapest models on this list, but it's more difficult than you might think to find the MG's cost-saving measures.
While some of the materials and finishes feel a bit low-rent, there's ample space for passengers and luggage alike inside. Standard on-board tech includes a high-res 10.25-inch touchscreen infotainment system with Apple CarPlay and Android Auto, 17-inch alloy wheels, automatic LED headlights, adaptive cruise control and rear parking sensors.
It's not just the tech that impresses, either. The MG4 is rear-wheel drive and a blast to drive along a twisty back road, with light steering and good forward visibility making it a cinch to drive around town. You also get a choice of battery sizes, starting with the base 51kWh unit that offers 218 miles of range. The MG4 Long Range adds a 64kWh battery for up to 281 miles of range, while the new Extended Range version, with its 77kWh battery, has a 323-mile range. 
There's also a hot version called the MG4 XPower which uses a dual-motor setup for all-wheel drive, a beefy 429bhp power output and 0-62mph time of 3.8 seconds – enough to worry most sports car owners. All for a fiver under £36,500.
Best small electric cars
Going electric for the first time?
If you're looking at buying a small electric car, the chances are it could be your first EV, so you'll be plunged head-first into a world of unknowns. What is a kWh? How much range do I need? What is rapid charging? Thankfully, we're here to help.
Starting with the basics, a kWh (kilowatt-hour) is a measure of energy. The more a car's battery offers, the more energy it can store and the greater the potential range. When it comes to how much range you need, the answer really depends on how you might use an electric car. Will it mostly be for short journeys, like commuting back and forth from the office, or will you regularly travel further afield? The answers to these questions could determine what kind of EV you're in the market for.
When it comes to charging, there are three main types. A 2.3 kilowatt (kW) feed usually means a standard three-pin plug, which will take quite a while to charge even the smallest battery-electric vehicle. If you're buying an EV, then you should think about getting a home wallbox installed instead. These typically supply a feed in the region of 7kW, which will be fine for overnight charging. Most home electricity supplies can support this, but not much more.
Rapid charging uses DC current, unlike the systems we've mentioned above that use AC. Rapid chargers can supply anything upwards of 50kW, while ultra-rapid chargers can reach speeds of at least 100kW, with the very fastest in the UK capable of 350kW charging speeds. Think of the kW number as the bore of the hose filling a petrol or diesel car's tank; the bigger the number, the bigger the hose and the faster the tank (in this case the battery) will be replenished.
However every electric car has a different charging speed. So if you plan to use rapid chargers frequently because you cover a lot of miles, usually on the motorway, then it's worth finding out the charging speed of the EV you're considering.
If you want something on the more affordable end of the EV spectrum, check out our sister site DrivingElectric's list of the best electric cars for under £35,000...