World's fastest road cars 2023
Feel the need for speed as we round up the fastest road cars in the world
In the past, the world's fastest road cars were ultra-rare, highly-expensive models that would just about top 200mph. Today, the rarity and expense remains but, thanks to brands like Bugatti and Koenigsegg, the top speed benchmark has risen to a once-unimaginable 300mph. If a car can't top 230mph, it's not going to make the world's fastest road cars top 10.
Where hypercars of the past relied on big engines and forced induction, electrification is now being adopted by the finest performance car makers in order to achieve these next-level speeds - even Lamborghini's V12-powered Revuelto is a hybrid. Some new electric car manufacturers, such as Rimac, are also starting to bring the fight to far more established brands in the hypercar segment.
Each of the fast cars below is the result of the latest technology being combined with some of the finest engineering expertise in the business - as well as a sizable development budget. 
The world's fastest road cars
There can only be one victor in the battle for the title of 'fastest road car', though, so read on to see the top 10 quickest models in reverse order.
10. Zenvo TS1 GT
Top speed: 232mph 
Price: £1million
The phrase 'Danish supercar' might bring to mind one of the latest Lego model kits, but Denmark's Zenvo is a genuine car manufacturer based in the country.
It made its mark with the ST1, but has since followed it up with the TSR-S and TS1 GT models. These two look largely identical to the ST1, but have been improved in every area. The TSR-S features an advanced active wing that boosts downforce when cornering, but it's the TS1 GT that is the speed machine, with an estimated top speed of 233mph.
It achieves this courtesy of Zenvo's own 5.8-litre twin-supercharged V8 that makes 1,104bhp, while carbon fibre construction and plenty of lightweight materials keep the kerbweight low.
9. Pagani Huayra 
Top speed: 238mph 
Price: £1million
The beautifully crafted Huayra serves up supercar excess in the finest tradition. Lurking beneath the attractive body is a 720bhp twin-turbo Mercedes-AMG V12 that propels the Pagani to 238mph.
The Huayra is constructed from carbon fibre and employs an active aerodynamic system that can adjust the ride height at the front and rear of the car independently – as well as automatically deploying the various wings and spoilers. 
8. W Motors Fenyr Supersport
Top speed: 245mph 
Price: £1.4million
First established in Lebanon and now based in Dubai, W Motors followed up its Lykan HyperSport with the Fenyr SuperSport. Both are capable of 245mph, according to the maker.
Power units are sourced from German Porsche tuner Ruf, so there's a twin-turbocharged flat-six mounted behind the cockpit, while bespoke materials including diamonds and sapphires in the headlights are used throughout the car to create a unique machine.
If the HyperSport looks familiar, that's because it's the most expensive car to ever appear in the Fast & Furious movie series, and was the car that crashed between tower blocks in Furious 7.
7. Aspark Owl
Top speed: 249mph 
Price: £2.5 million
While you'd expect to see names like McLaren and Koenigsegg on a list of the world's fastest road cars, this increasingly niche genre is also the stomping ground for fledgling brands looking to create small numbers of hand-built hypercars. The Japanese Aspark Owl is one such example.
Partnership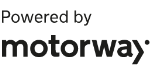 Need to sell your car?
Find your best offer from over 5,000+ dealers. It's that easy.
First seen in prototype form at the 2017 Frankfurt Motor Show, the Owl is another battery-electric model with big on-paper figures. For a start, it's claimed to launch from 0-60mph in 1.72 seconds, which would make it the fastest accelerating production car.
Aspark also quotes the 1,985bhp Owl's top speed as 249mph. Its blistering acceleration is helped by a relatively light 64kWh battery pack, which is smaller than most rivals'. but should still give the slippery Owl a range of around 280 miles.  
6. McLaren Speedtail
Top speed: 250mph 
Price: £2.1 million
According to the British supercar brand, the McLaren Speedtail hit 250mph more than 30 times during evaluation runs at the Kennedy Space Centre in Florida, USA.
This means the Speedtail is faster than the legendary McLaren F1, although both are equally rare as the brand has limited the Speedtail to only 106 examples - the same number as its illustrious predecessor. 
A part of McLaren's 'Ultimate Series' of models, the Speedtail also shares the F1's three-seater layout, with the driver sitting in the middle of the car, flanked by two passengers. Unlike the older model, the twin-clutch Speedtail has no gearlever, making it easier to get in via either side.
5. Rimac Nevera
Top speed: 258mph 
Price: £2.4 million
The Rimac Nevera is the fifth-fastest car in the world, and also has the distinction of being the world's fastest electric hypercar. Such is the ferocity of the EV power wars, it seems like only a matter of time until an EV takes the top spot outright.
With 1,888bhp and 2,360Nm of torque, the Nevera is already the most powerful model in the top five, rocketing from 0-60mph in 1.9 seconds despite being a relative heavyweight. It can carry on to 186mph in an astonishing 9.3 seconds - more quickly than most family cars get to 60mph
Capable of charging at up to 500kW, the Nevera isn't just fast on the road, its battery can also be topped up to 80 per cent in just 19 minutes, and when full it has a 340-mile range.
4. Hennessey Venom F5
Top speed: 271.6mph 
Price: £1.7 million
American tuning firm turned hypercar-builder Hennessey already topped 270mph with its Exige-based Venom, but the Venom F5 has now breezed past that speed.
In fact, it's already gone faster in testing, hitting 271.6mph at the Johnny Bohmer Proving Grounds in Florida. It should come as no surprise, given that the old Venom had just 1,244bhp, while the newcomer packs a massive 1,817bhp from its twin-turbo V8. It's clear Hennessey is aiming to reach 311mph when the car is fully developed.
With rear-wheel drive, the limited traction no doubt hampers the F5's 2.6-second 0-62mph time, but a 0-249mph acceleration figure of 15.5 seconds shows just how incredible the Hennessey's straight-line speed is once it gets into its stride. 
3. SSC Tuatara
Top speed: 282.9mph 
Price: £1.5 million
Record speeds tend to court controversy, and American tuners SSC set the Internet ablaze when the Tuatara hypercar's alleged 316mph high-speed run was called into question. Video footage of the Nevada highway attempt was claimed to show the car never went as fast as claimed.
In 2021, SSC made another record speed attempt with more accurate timing equipment and independent witnesses to set the record straight, recording a two-way average of 282.9mph. Not quite beyond the 300mph barrier, but mighty impressive all the same.
The Tuatara certainly has plenty of power, thanks to a 5.9-litre flat-plane-crank V8 with twin turbochargers that produces 1,750bhp and 1,735Nm of torque. Unlike most cars on this list, all this power is sent to the rear wheels only. This, allied to the carbon fibre chassis and bodywork, keeps weight down to just 1,247kg.
2. Bugatti Chiron Super Sport 300+
Top speed: 304.8mph 
Price: £3 million
Ever since it became the jewel in the Volkswagen Group's crown, Bugatti has become synonymous with power and straight-line speed. The development of the Veyron and Chiron all led up to the creation of the Bugatti Chiron Super Sport 300+, which smashed all the marque's previous records and pushed through the seemingly impenetrable 300mph barrier.
To achieve this feat, Bugatti's 8.0-litre W16 engine was tuned to create 1,578bhp - 99bhp more than the standard Chiron. It also gained extra cooling for its engine and gearbox, along with a host of software changes. Aerodynamic upgrades were just as critical to its high-speed run, too, most notably a 'Longtail' rear end that added 25cm of bodywork to smooth its airflow.
The 'enhanced' Chiron Super Sport 300+ hit 304.774mph at the Ehra-Lessien test track in Germany, and 30 vehicles were built at Bugatti's Molsheim facility for privileged customers, costing £3 million each.
1. Koenigsegg Jesko Absolut
Top speed: 310mph (targeted)
Price: £2.3 million (approx.)
Koenigsegg is far from inexperienced when it comes to building Bugatti-worrying hypercars, so when Christian Von Koengisegg himself announced that the brand was working on "the absolute fastest Koenigsegg we will ever make", this was not a statement to be taken lightly.
The car in question is the Jesko Absolut, a low-drag variant of the 1,578bhp Jesko. The standard car is far from sluggish, but the Swedish brand's engineers have spent a significant amount of time making painstaking adjustments to further improve the car's drag coefficient and power output. 
These measures include an extended body, the removal of the rear wing, and increased weight-reduction measures - including what Koenigsegg claims to be the world's lightest crankshaft. The ferocious 5.0-litre turbocharged V8 has also been tweaked for a slight power increase to 1,600bhp. 
Official figures are yet to be released, but the brand's target is a top speed of 310mph. While this may initially sound rather far-fetched, Koenigsegg is a previous 'world's fastest car' title holder, so the determination to beat long-time rival Bugatti will be very high.
World's fastest road cars
W Motors Fenyr Supersport
World's fastest road cars: 200mph options
The fastest cars on this list are expensive, with seven-figure sums required to buy most of them and plenty to be put aside for everyday running costs, too. However, access to a production car that can go faster than 200mph is easier than it's ever been. You'll still need a decent amount of cash to buy one, but with more makers offering 200mph cars than ever, there are lots of options if you're in the lucky position to be buying.