Best used coupes
The best used coupe needs to be stylish and fun to drive. The Peugeot RCZ is just that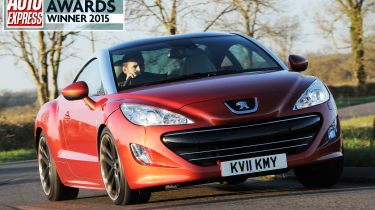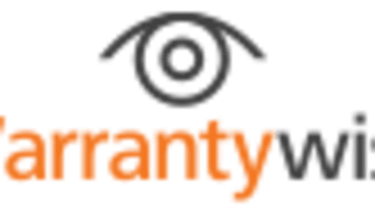 in association with
Best used coupe: Peugeot RCZ
Price from: £8,500Our pick: 2010 1.6 THP 200 GT, 48,000 miles £10,900
If you want to get the look for less, then Peugeot's RCZ perfectly fits the bill. The sleek coupé still appears as fresh and desirable as it did upon its debut in 2009. With its gaping grille, distinctive, silver-finished roof rails and concave rear glass,the Peugeot looks as though it's driven straight off a car designer's drawing board.
Inside, the RCZ borrows its dashboard and switchgear from the humble 308 hatchback. Yet while that sounds a little humdrum, the addition of some neat trim stitching and a large analogue clock helps to give the cabin a lift. GT models go one stage further with the addition of leather seats. The rear bench itself is very cramped, but it can be folded flat for extra storage to complement the generous 309-litre boot.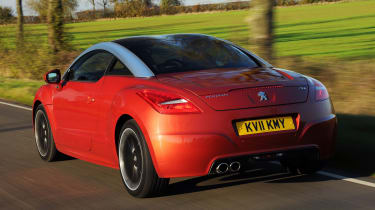 Built under contract by famous coachbuilder Magna Steyr in Graz, Austria, the RCZ is more robust than you'd expect. Plus, it has been a consistently strong performer in our Driver Power satisfaction surveys. Owners have praised its durable mechanicals and reasonable running costs, which make it as relaxing to own as a family hatchback.
Of course, there's more to a top used coupé than good looks, decent practicality and solid build quality – it has to be good to drive, too. A wide track and wheel-at-each-corner stance deliver strong grip and agility, while even the 136bhp 2.0-litre diesel and entry-level 156bhp 1.6-litre turbo serve up eager acceleration. At the top of the range is the track-honed R model with bespoke suspension and 266bhp.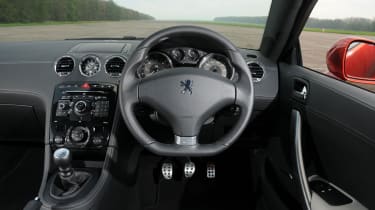 However, our pick is the 197bhp 1.6 THP model, as it strikes the perfect balance between scorching performance and low running costs, plus its revised front suspension and steering sharpen the drive.
Yet despite its glamour, strong performance and agile handling, the coupé is hobbled by not wearing a premium badge, meaning prices are surprisingly low. That's great news for used buyers, because it makes the RCZ a car you can buy with your heart and head.
Peugeot RCZ: Key details
Cabin: RCZ's interior doesn't exactly scream sporty coupé, as the dash and switchgear have been borrowed from the 308 hatch.
Additions: Even so, the smart analogue clock at the top of the dash and neat trim inserts give the cabin a lift.
Peugeot RCZ: Expert insight
Peugeot's Audi TT rival first hit showrooms in 2010, so its debut appearance in our Driver Power survey two years ago was extremely impressive, as it ranked as the top sports car ahead of far more prestigious and pricey alternatives. In 2015, newer models may have surpassed it, but owners still rank its performance and handling, while the striking styling helps to keep the RCZ looking thoroughly modern. As a used buy, it makes a lot of sense.
Commended: Toyota GT86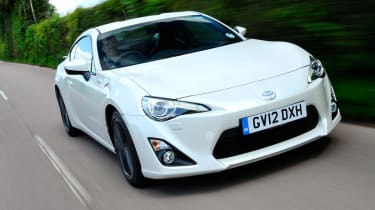 Old-school rear-wheel-drive handling and a rev-hungry naturally aspirated engine make the GT86 a fine choice for keen drivers. Yet it's also surprisingly practical and robustly built.
Best used cars to buy - 2015 Used Car Awards winners
Now check out our 2015 New Car Awards winners to discover the best new alternatives...