Jeep launches new 5-year warranty as part of '5-3-5' initiative
Jeep's new 5-3-5 warranty plan includes servicing and roadside assistance as well as 5 years or 75,000 miles of warranty cover.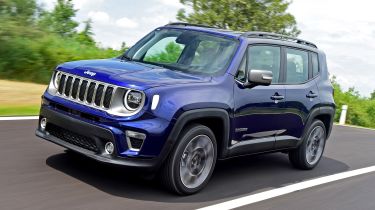 Jeep has launched a new warranty plan, the 5-3-5 campaign, which provides customers with a five-year warranty, a three-year servicing programme and five years of roadside assistance. The new warranty package will give Jeep customers "real peace of mind", according to Jeep boss Andrew Tracey. 
The 5-3-5 offer applies to current Jeep Renegade, Wrangler,  Compass, Cherokee and Grand Cherokee models and is set to run until further notice.
However, it's worth doing the maths if you drive more than 15,000 miles a year in your Jeep. The warranty runs out after 75,000 miles or five years, whichever comes first, so if you're a long distance traveller, you won't get the full five years of cover.  Other leading exponents of the 5-year warranty in the UK offer better deals on mileage with Toyota's package covering 100,000 miles and Hyundai offering unlimited mileage to customers.  Jeep's new warranty plan is also currently only available in conjunction with retail sales.
By covering  all vehicles in Jeep's current line up, the 5-3-5 package includes the newly facelifted Renegade, which features some subtle design changes and a new engine range. 
The news of Jeep's 5-year warranty offer comes hot on the heels of Jeep's recent announcement that it will be launching nine new or revised models by 2022. This will include a new smaller SUV to sit below the current Renegade, as well as a refreshed Jeep Compass and an all-new Renegade. Jeep also announced that it will be removing all diesel-powered vehicles from its European line-up over the next five years.
Would this new 5-3-5 plan persuade you to buy a Jeep? Tell us in the comments below…