'MG's sales must rank as the success story of the year, possibly the decade'
Mike Rutherford says plenty of big car brands could learn from MG's focus on cheap cars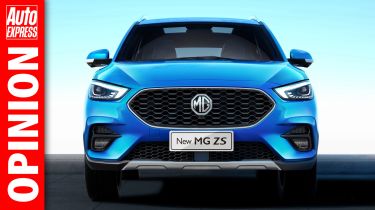 I'm not in denial. I feel comfortable admitting that last year was pretty lousy for sales of new cars in the UK. There's no getting away from the fact that in a pandemic-ravaged 2020, when showrooms were often prevented by law from opening, consumers inevitably bought fewer vehicles than in 2019. 
Sales in the last 12 months weren't nearly as bad as I feared, though. We owe huge thanks to private and business buyers, who dug deep before signing on the dotted line for 1,631,064 new cars – almost 136,000 cars a month. All things considered, that's impressive. 
But at the opposite end of the positivity scale, we must question the agendas of those who suggest that the new-car business was in worse shape last year than the official figures say it was. For example, a broadsheet newspaper stated a few days ago that "just 1.56 million" customers purchased new cars in the UK in 2020, when the official figure was 1.63 million. The paper further misled by saying: "This [2020] will be the worst year for new car sales in the UK for almost four decades." Wrong again. It was the worst year since 1992, less than three decades ago.                 
Try telling Volkswagen Group that last year was a bad one. Fact is, its cars – those wearing VW, Audi, Skoda, SEAT, Cupra or Bentley badges – captured almost a quarter of the UK market. True, sales for those brands were lower than in 2019, but for most, their market shares were higher. So the Group that now comfortably rules the UK is probably far happier than you might think at the minute.
Far less content is Ford, which clung on to the No. 1 slot it has held for decades by the narrowest of margins. Its sales slumped by 83,360 (ouch!), giving it a 9.37 per cent slice of the pie. Closest rival, the VW brand (not Group), grabbed 9.09 per cent, and will likely nick the top spot this year or next, or whenever it chooses to. Ford will then have BMW, Mercedes and Audi (each with around seven per cent) breathing down its neck. 
Vauxhall, Toyota, Nissan, Kia and Skoda sit in the bottom half of the top 10, with the promotion of Kia and Skoda into this premier league significant, underlining that South Korea and the Czech Republic build cars that are as good as, if not better than, German and Japanese rivals. Brit-based Land Rover did well to top the second (11-20) tier, ahead of Peugeot, Hyundai, Volvo, plus MINI, SEAT, Renault, Citroen, Honda and Jaguar. 
MG just missed the top 20, but can derive comfort  – and then some – from volumes that were up by 41 per cent. With sales almost 30 per cent down overall, this must rank as the success story of the year, possibly the decade. The bizarre, almost unbelievable truth is this: the main reason for the massive rise was largely down to MG's unapologetically humble range of family EVs that are cheap, cheerful, and perfectly adequate for real-world buyers. The Germans, Japanese and Koreans know this, are closely monitoring MG's pricing strategy, and rapidly trying to find ways to match it. They know the secret to higher sales plus growth in market share is a no-nonsense combination of lower-tech EVs with affordable prices. Long may such cars continue to enter the marketplace. We need 'em. 
Partnership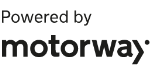 Need to sell your car?
Find your best offer from over 5,000+ dealers. It's that easy.
Check out the cheapest cars on sale here...