New Volkswagen Tiguan prototype review
We get a first taste of the new Volkswagen Tiguan ahead of its official arrival
It's doubtful that there's a more important new Volkswagen arriving in 2024 than this car, but it's not an EV rather the next generation Tiguan. We're in Ehra Lessien, VW's secretive test facility near Wolfsburg to drive a late prototype of the all-new Tiguan model we'll see later this year, one that the German giant is betting will be another sales hit. 
The Volkswagen Tiguan compact SUV was a success right from the off when it launched in 2007. It has since overtaken the Golf as the brand's biggest global seller, evolving into myriad forms to cover the requirements of different markets – be that in the UK and Europe, China or North America. How do you replace such an important model, and in an ecosystem that is already so heavily biased towards EVs? This is the challenge VW faces, and one that CEO Thomas Schäfer is confident it will succeed in tackling. 
Under the skin, VW has taken a somewhat pragmatic approach by using its existing MQB platform, albeit in a heavily modified 'evo' form that's better equipped to integrate electrification into the powertrains and its digital control systems. VW will continue to offer petrol, diesel, mild-hybrid and plug-in hybrid powertrains in global markets, with the UK's specific engine options still to be confirmed. We drove both a diesel and the mild-hybrid petrol, and both had marked improvements in noise and vibration suppression as well as a sharper-feeling calibration for the transmission.
The new Tiguan is 32mm longer and 5mm higher than the current generation, sharing its width and wheelbase. This, combined with the more streamlined dashboard design, helps increase the sense of interior space. Like all modern VW products, digital interfaces take precedence over physical controls, but on the assurance that Volkswagen's glitchy and convoluted systems introduced on the Golf and ID.3 have seen significantly upgraded. We're promised more resilient hardware and software that will significantly improve the user experience.
All Tiguans will utilise a 10.25-inch display ahead of the driver, paired with one of two touchscreens in either a 12.3- or new 15-inch size. The digital controls have been completely redesigned, sharing the same software found in the ID.7 that's been fashioned according to feedback from customers. VW hasn't retreated on its controversial sliders, but these are now back-lit and work with static icons on the screen for the heating and ventilation functions. The eagle-eyed among you will see that VW has listened to consumers, though, as the steering wheel now returns to the use of physical controls, and there's even a volume knob with multi-use functionality that can also control the Tiguan's driver modes and ambient lighting.  
One of the Tiguan's strongest assets, especially in its second generation, was how car-like it felt on the road while still offering the practical advantages of a modern SUV. This was due to its close connection to the Golf hatchback, and that link continues today with the new car's evolved MQB platform. Yet the proportional differences between these two popular VW models are more pronounced than ever, with the Tiguan now feeling more substantial than any Golf, or indeed previous generation of Tiguan. The steering is a touch heavier, the drivetrains smoother and more refined than before, giving it more of a big car feel. 
Partnership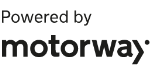 Need to sell your car?
Find your best offer from over 5,000+ dealers. It's that easy.
The new Tiguan's design language has also evolved, moving away from the precise and edgy aesthetic of the current model in favour of a design that's more curvaceous, referencing the all-electric ID models. VW's now trademark light bars at the front are present, and expect plenty of aero-dynamically driven details around the wheels, front bumper and rear spoiler to keep that all-important MPG figure as low as possible. 
What the new VW Tiguan represents more than anything is a pragmatic attitude that should serve it well. Rather than building the car Volkswagen thinks its customers want, it has instead created a car it knows customers need. Even though this is only a late prototype, the signs are that the production Tiguan model will hit all the important deliverables – it'll ride well, drive well, be efficient and refined, but it'll also offer the new generation of VW tech that's finally matured into a slick and immersive experience inside the cabin. This should be more than enough to keep consumers not ready to take the plunge into EVs happy and engaged until they're ready to make the change.
Click here for our Volkswagen ID.7 protoype review...