Volvo S60 review - Engines, performance and drive
S60 gets plenty right on the move, but sporty R-Design suspension leaves some questions to be asked
Find your Volvo S60
Offers from our trusted partners on this car and its predecessors...
Or are you looking to sell your car?
Advertisement
The S60's estate bodied sibling, the V60, sells itself well. That's a car renowned for its cruising ability, owing to its supple ride and hushed powertrains.
It's not quite as straightforward in the S60. Volvo has left behind the principles that have carried the V60 far in search of creating something more exciting. If you want a comfort oriented S60, then your only option is the high-spec Inscription Plus model, while optional adaptive dampers will be offered at a later date. But for now, we can only cast light on the sportier S60 models we've had the chance to drive.
That's said, Volvo predicts that the S60 T5 R-Design will be the biggest selling model by some margin, and could take up to 80 per cent of sales. Its turbocharged 2.0-litre petrol engine develops 248bhp and 350Nm of torque, sent to the front wheels through an eight-speed automatic gearbox.
You have to select Dynamic on the drive-mode selector and push the accelerator into kickdown to really get the S60 T5 moving, but there's more than enough performance for day-to-day driving, and just about enough to classify the S60 as a fast small saloon.
However, what immediately grabs you about the S60 T5 R-Design isn't the powertrain - it's the chassis, and there are positives and negatives to consider.
The tauter underpinnings are felt immediately through the steering wheel. Feedback is still in short supply, but the large dead spot found either side of centre on other Volvos has been tightened up considerably with the R-Design chassis tweaks. The BMW 3 Series is a sweeter steer and more naturally weighted, but the S60's wheel is something you can turn with a bit more confidence than you'd expect if you've sampled any other recent Volvos.
The suspension set-up is a little frustrating, however. On good road surfaces you'll find little out of the ordinary about it, and it corners flat with little body roll. You'll find that the front wheel-driven nose is fairly darty, and there's plenty of grip to lean on, too. It's certainly the most fun Volvo you can buy. But minor imperfections, pockmarks and potholes are all it takes to unearth a harsh edge to the S60. Rivals like the BMW 3 Series and Mercedes C-Class can imbue great control and grip while retaining a decent amount in reserve for less than perfect roads.
The R-Design setup gives into bumps all too easily. If you want an S60 that rides well, the Inscription Plus model is likely to be a better bet - we'd wager it will offer the suppleness of the V60 estate.
We've tried the T8 Twin-Engine Polestar Engineered, but this was on American tarmac. The added weight of its hybrid underpinnings can be felt in corners, while the trick Bilstein dampers it uses are very firm - you may find the ride to be choppy on flat motorways.
Engines, 0-60 acceleration and top speed
With no grunty diesels to rely on, the turbocharged 2.0-litre four-cylinder in the T5 model needs to appeal to a wide audience of potential buyers. 0-62mph is dealt with in a fairly brisk 6.5 seconds, and while that figure feels accurate the S60 does it with little in the way of flair. It's a fairly flat engine note, and its refined edge strikes you far more than its potency. The paddles behind the steering wheel are perfectly formed and placed well, but the S60's eight speed transmission is a little slow to respond to inputs through them.
Partnership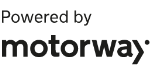 Need to sell your car?
Find your best offer from over 5,000+ dealers. It's that easy.
In regular comfort mode this petrol setup feels fine for cruising, while opting for Dynamic on the drive mode selector heightens throttle response and makes the eight-speed transmission hold onto ratios for longer. Eco mode dulls the responsiveness of the unit in a bid to be more fuel efficient.
The T8 Twin Engine Polestar Engineered develops 314bhp from its turbocharged 2.0-litre petrol engine alongside a maximum of 86bhp from the electric motor powering the rear axle. Peak power from the engine and battery is not delivered at the same time, maximum power output should stand at around 400bhp, enabling 0-62mph in 4.4 seconds and a limited top speed of 155mph. 430Nm of torque is on hand to deal with the performance plug-in S60's considerable weight.
In comparison, the standard T8 Twin Engine manages 0-62mph in 4.6 seconds, which still isn't exactly slow.