Which is the best premium car brand?
'Premium' has become a holy grail for car manufacturers - some have it and some don't. Which ones do you think deserve the title?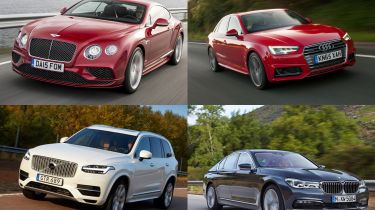 'Premium' is a hard thing to quantify but whatever it is, car brands want it. Any brand that achieves premium status in the eyes of the public instantly gains the right to charge more money for its products than mainstream rivals, but getting to premium nirvana is a long and difficult road. 
Scroll down to vote on your top premium car brands!
That hasn't stopped brands like Citroen, Ford and now Hyundai from setting out on the journey. Their respective DS, Vignale and Genesis sub-brands have all been launched recently with the express aim of breaking into what's referred to as the 'premium end of the car market'.
The idea is to build recognition, equity and desirability in their brands in the hope that customers will eventually be happy to pay a premium to own cars carrying that particular badge.
All the time that Ford and Citroen are climbing up the greasy pole from below, the manufacturers that already have premium status are making hay, not only with expensive and widely lusted-after cars but with spin-off luxury goods lines, branding partnerships and goodness knows what else.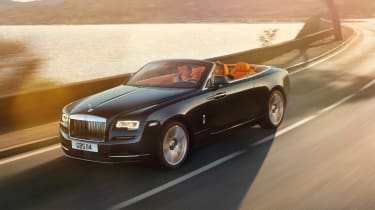 A strong premium or luxury car brand needs to be nurtured, cared for and developed - but also milked for all it's worth. At the top of the tree, the likes of Aston Martin, Ferrari and Bentley are masters at making their brands pay without killing the goose that's laying the golden eggs.
If premium status was easy to get, every car manufacturer would have it. Look from the outside at the likes of Porsche, Maserati and Rolls-Royce or even Audi, BMW and Mercedes and gaining premium status can seem impossible.
They all started somewhere, though, and with the mainstream of the global car market being squeezed from below by budget operators and above by diversifying premium marques, trying to join the elite looks an increasingly worthwhile pursuit for the big brands stuck in the middle.   
So that's where we are, but it leaves one big question. Of all the premium brands (and all the wannabe premium brands), which is best? We want you to tell us by rating them below. The result will be a ranked list of the top premium car brands according to the people who really matter: Auto Exprerss readers.