BMW iX1 vs Volvo C40: 2023 twin test review
Small electric SUVs offer a fine mix of efficiency and desirable looks. Is the BMW iX1 a better option than the Volvo C40?
SUVs and full EVs swallow an ever-increasing chunk of the new-car market, so mixing the two categories together seems to make plenty of sense for car makers. 
However, the size and weight of a large SUV body are very much at odds with the efficiency needed by an electric powertrain, so merging the two together doesn't seem like the smartest way to save resources. 
The compromise of a small electric SUV could be the answer, and here we try the new BMW iX1 against the Volvo C40 to see which is best.
| | | |
| --- | --- | --- |
|   | BMW iX1 xDrive30 xLine | Volvo C40 Recharge Ultimate |
| Price: | £53,295 | £57,555 |
| Powertrain: | 2x e-motor, 66.5kWh battery, four-wheel drive | E-motor, 69kWh battery, front-wheel drive |
| 0-62mph: | 5.6 seconds | 7.4 seconds |
| Test efficiency: | 3.1miles/kWh | 2.9 miles/kWh |
| Claimed range: | 270 miles | 300 miles |
BMW iX1
The iX1 starts from £53,295 with the xLine trim tested here. Including options such as a panoramic glass roof (£1,000), Vernasca leather (£1,150) and more, this car's total comes to £59,440.
Tech highlights 
While some rivals have been developed as an EV from the ground up, the iX1's platform can house combustion, PHEV and full-EV powertrains; the same UKL2 underpinnings also form the basis of the likes of the BMW 1 Series and MINI Countryman. As is the EV norm, the battery – in this case, a 66.5kWh unit – is stored beneath the floor of the car, and BMW says that it's one of the most energy-dense yet. 
It's part of the brand's fifth-gen electric tech, and BMW's latest developments can be found in the two motors – one driving each axle for four-wheel drive – which integrate their electronics inside a compact housing. Power stands at 309bhp – a figure that's temporarily available in a 'Boost' mode – putting the iX1 in line with many hot hatchbacks. There's also 494Nm of torque, which helps to offset the chunky 2,085kg kerbweight.
In an age of big, bulky SUVs, the iX1's dimensions are modest. At 4,500mm long, it's slightly shorter than BMW's own 2 Series Coupe and it's almost exactly the same width. 
The 1,616mm height completes the commanding SUV proportions, but otherwise this isn't a car that's intimidating to drive in urban areas.
Safety: The X1 range was assessed by Euro NCAP in 2022 (equipped with a diesel engine rather than the electric iX1) where it scored a five-star rating. It earned 89 per cent in the child occupant category, and in addition to the two Isofix points fitted to the rear bench, a third mounting is also available on the front passenger seat.
On the road
The combustion-powered X1 is the best car to drive in its class in all respects apart from ride quality. The same applies to the all-electric version.
Around town: Overall, the iX1's modest dimensions, EV powertrain and precise controls make it easy to drive slowly. The braking plays a key part in the IX1's driving experience. An automatic brake-regeneration system adjusts the rate of deceleration you get when you lift off the throttle according to traffic, junctions and corners. However, as with systems of its type from other manufacturers, we found its unpredictable nature disconcerting, so we turned it off. 
The driver can choose from a further four constant levels of regeneration, but some testers found the transition between this and mechanical braking a bit clunky. The pedal feel is firmer and more positive than the Volvo's, though.
Partnership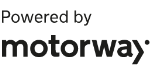 Need to sell your car?
Find your best offer from over 5,000+ dealers. It's that easy.
A & B-roads: The iX1 handles very impressively for a car of this type. Body roll is minimal, it turns into corners keenly, and has a subtly rear-biased drivetrain response – it's easily the most engaging car in its class. 
Straight-line speed is also fantastic; the iX1's throttle responds quickly, and it feels every bit as fast as the 5.6-second 0-62mph time suggests.
Motorway: Early drives in M Sport iX1s fitted with large 20-inch alloy wheels made the ride the firmest in its segment, to the point that some buyers will likely find it too jarring. The xLine gets a more relaxed set-up and smaller wheels. It's still at the harder end of the class, but both changes really help to take the edge off. Otherwise, motorway refinement is excellent, with well isolated road and wind noise, as well as great stability.
Ownership
We tested the BMW and the Volvo during a cold winter spell, conditions which really aren't very flattering for EVs. To that end, it's safe to assume that the 3.1 miles per kilowatt hour we logged with the BMW – and therefore its predicted range of 201 miles – is close to a worst-case scenario. At that figure and at an electricity unit cost of 34p per kWh, charging the iX1 will cost £1,097 for every 10,000 miles of driving.
Inside, the iX1 greets you with a light, airy cabin that really helps to give a feeling of maximising the space available. That sensation is also helped by both the panoramic glass roof fitted to our test car and the light 'Oyster' leather upholstery. BMW also offers a black leather option, plus synthetic hides in oyster, black and red. 
The dashboard, dominated by a pair of gently curving digital displays that give a subtle nod to the driver-centric cockpit that we expect from BMW, is otherwise quite minimalist in its appearance. Physical buttons are positioned on a floating centre console (also doubling as an armrest), which keeps them close to hand, and leaves the dash free for a cleaner look. 
Overall build quality feels excellent, leaving the BMW with both the best-built and most contemporary-looking cabin in its class.
All BMWs, including the iX1, come with a three-year, unlimited-mileage warranty.
Storage: The open cabin design means that there isn't much space for hidden storage beyond the glovebox, but the iX1 still has plenty of useful touches. The smartphone shelf is one example; it's nearly vertical, but a plastic clip holds your phone in place while you're driving. This sits just ahead of a pair of deep cup-holders and a large shelf just beneath the floating console. 
The iX1's centre console has a lidded cubby, but it's been designed for left-hand drive markets – in UK cars, it's hinged towards the passenger.
Practicality
Rear Space: The back seats in the iX1 are just as spacious as those in the standard combustion model, so there's a decent amount of room for adults to stretch out. 
Headroom in particular is impressive, although the cabin is a little narrower than the Volvo's, so there isn't quite as much elbow room – especially if you're carrying three people in the back. The rear seat backrests also recline, which lets occupants relax more easily on a long trip.
Boot: Those seat backs recline, but if you fold them forwards (a 40:20:40 split), they don't quite drop far enough to form a flat load space with the boot. Still, there's a decent 1,495 litres of storage space in this layout. With all the seats in place, the iX1 offers a still-generous 490 litres of load volume. At 695mm, its sill height is also 59mm lower than the C40's, which helps when lifting heavy items inside.
What to buy?
Which engine and trim we'd choose
Powertrain: The lone 309bhp electric motor option is overkill for many buyers – we'd happily trade more range for a less potent single-motor alternative.
Trim: This comes down to xLine and M Sport. The xLine's smaller wheels give a better ride; anything to smooth out the iX1's harder edges is welcome.
Options: Many of the iX1's most useful extras are bundled into packages. The Technology Pack is the most practical; among its eight features are wireless smartphone charging, heated front seats and keyless entry. It costs £1,690.
Our choice: The iX1 is very well equipped in xLine trim, and more comfortable, too.
Volvo C40
The Volvo C40 we have here is in top-spec Ultimate trim. Standard kit is excellent, and even metallic paint is a no-cost option, so the £57,555 starting price is what our test car costs.
Tech highlights 
Volvo's push to have an all-electric model line-up by 2030 is gathering pace. The EX90, the replacement for the XC90, is the latest arrival, while the first was the XC40, and the C40 – essentially an XC40 with a coupe-like roof profile – is the first electric-only model in the range. 
That swoopier roof sacrifices just a fraction of practicality for a minor gain in overall range, but otherwise it's mechanically identical to the all-electric version of the XC40. 
The model tested here has a single 228bhp/ 330Nm motor driving the front wheels, powered by a 67kWh battery. That's enough for a WLTP-certified range of 300 miles. Despite being one motor short of the BMW – and slightly shorter – the C40 weighs roughly the same: officially, it's only 40kg lighter than the iX1.
Electric versions of the C40 and XC40 get a faired-in grille to improve aerodynamic efficiency – something that's key to maximising overall range. While a figure of 0.319Cd makes the C40 sleeker than the XC40 (0.329Cd), it's still a less efficient shape than the iX1, which is rated at 0.26Cd.
Safety: Volvo's rightfully earned safety reputation is maintained by the C40, with a five-star rating from safety body Euro NCAP. Seven airbags help to contribute towards an Adult Occupant Protection score of 92 per cent – an even higher rating than that achieved by the five-star iX1 – while NCAP noted that the C40 comes with a system that applies the brakes after an impact to reduce the risk of a secondary collision.
On road
Following our criticisms of the BMW's ride, it'll come as no surprise to hear that the Volvo is the more comfortable of these two, but in all other respects the C40's drive falls short of its rival's.
Around town: In isolation, the Volvo's ride is merely fine for the class, but it highlights just how bumpy the BMW can be in most situations. It's really clear around town, where even despite some fidgeting brought about by the Volvo's large wheels, it's still a more relaxing place to be. 
There are two brake regeneration modes; the first is strong enough to allow for one-pedal driving, the second offers free-wheel coasting, but many testers would have liked the option of something in between. Both cars would benefit from steering wheel-mounted paddles to allow regeneration adjustment on the fly; instead you must delve into the infotainment menus to make changes.
A & B-roads: As with the regeneration, there are two modes for the steering response. The lighter option works well when parking, but otherwise we preferred the slightly heavier setting, because it's more reassuring at speed. The rack's slow response is a match for a chassis that feels rather lethargic and unwieldy compared with the agile BMW. 
Body roll is more pronounced, and grip levels are lower than in its rival. This is clear from the moment you set off, because the front-wheel-drive layout struggles for traction if you're keen with your right foot. From there, the Volvo is less responsive than the BMW and its performance tails off sooner.
Motorway: That softer ride works well at higher speeds, but the C40's refinement is compromised by wind noise. There's more rustle surrounding the car's body, especially along its flanks.
Ownership
The Volvo's less aerodynamic shape can be felt when it comes to plugging in – at 2.9 miles per kilowatt hour, the car is 0.2mi/kWh less efficient than the BMW. When you consider the fact that the C40 can't match its rival, despite also falling 81bhp and a pair of driven wheels short, it highlights that efficiency isn't one of this vehicle's strong points. 
Assuming an electricity unit cost of 34p per kWh, the Volvo will cost £75 per year more when driving – the difference will be narrower if you have a cheap energy tariff and charge at home, but potentially wider if you make more use of the public rapid- charging network. 
When you buy an iX1, BMW offers owners the option of a subscription to the Ionity Plus or BP Pulse networks for a monthly fee that provides discounted charging rates. 
A three-year warranty is also standard here, but unlike the BMW's package, it's limited to 60,000 miles. Volvo's purchase package also includes a four-year subscription to its vehicle smartphone app, where you can check charge status and pre-condition the cabin while the car is plugged in.
From behind the driver's seat, the C40 feels a little more cosy than the iX1, and although a high driving position gives a decent view ahead, the tiny rear windows and sloping C-pillars mean visibility over the shoulder and through the rear-view mirror are restricted. The cabin itself is attractive and understated, and it feels solidly built.
Storage: Cubby spaces are plentiful inside. The door pockets are integrated into a large swoop within the door panel, while the carpet trim not only helps to mask what would otherwise be a sea of plastic, but stops harder items from rattling around on the move. 
The pockets are huge, too – there's plenty of storage for large bottles and even laptops if necessary. Two deep cup-holders sit in the centre console; just behind them is a small waste bin, and just ahead, a large shelf for holding a smartphone.
Practicality
Rear Space: The coupe-like roofline aero boosts range when compared with the XC40, but it also means that the C40 has a touch less headroom than its stablemate, and it also falls behind the iX1. Kneeroom is excellent, though, and there's plenty of space for feet beneath the front seats. 
Boot: At 413 litres, the overall capacity of the C40 falls short of the iX1. It's a well thought-out space, though, because there are a couple of bag hooks on the boot sides, and the false floor folds up to create a partition for keeping smaller items from rolling around a large area. There's also plenty of underfloor storage. 
Unlike the BMW, the Volvo benefits from a space at the front where you'd normally expect to find an engine. It's not large, at 31 litres, but it's big enough to hold the charging cables. The rear seats only split 60:40, but there is a ski hatch to load longer items.
What to buy?
Which engine and trim we'd choose
Powertrain: for most people, the single-motor C40 will be adequate, but if you want to out-punch the iX1, the twin- motor model gets a ridiculous 402bhp and a sub-five-second 0-62mph time.
Trim: ultimate is the highest of three trims. The mid-level Plus misses out on an uprated hi-fi and a 360-degree camera, and you have to pay extra for metallic paint, but standard kit is still strong.
Options: The only options include a towbar and some upholstery changes, so if you want to add more kit, you need to move up through the range.
Our choice: The Plus comes with most of the useful kit, but costs less than the Ultimate.
Results
Which car comes out on top? 
Winner: BMW iX1
Following in the footsteps of the combustion-powered X1, the electric iX1 has vaulted to the top of the premium-SUV segment. In many ways, it's an undisputed class leader; performance, handling, in-car tech and build quality are all fabulous.
In areas such as efficiency, range, practicality and refinement, it's still at least a match for the Volvo. If BMW were able to address its one key flaw – ride comfort – then it would definitely score even better than our current four-star rating.
| | |
| --- | --- |
| Pros | Cons |
| Strong performance | Harsh ride |
| Sharp handling | Range could be better |
| Stylish, solid cabin | Peak charging speeds |
| Class-leading infotainment |   |
Runner up: Volvo C40
The C40 takes second here, but there's still plenty of appeal to be found, beyond the fact that it's not simply one of the more predictable German choices. 
It's relaxing to drive and comes very well equipped throughout the range. Volvo's subscription package will make it easy to live with and keep up to speed on monthly budgets. 
However, the Volvo can't match the BMW in other areas, including performance, efficiency and handling.
| | |
| --- | --- |
| Pros | Cons |
| Relaxing driving experience | Inefficient powertrain |
| Stress-free finance package | Motorway refinement |
| Generous equipment | Fiddly infotainment |
|   | Underwhelming chassis |
Rivals and other options
The great debate
What the Auto Express test team would do…
Sean Carson, associate editor: "If you only cover small mileages, it might be worth looking at a combustion version of the X1 instead. The petrol xDrive23i is still quick and handles even better than the EV. And while it won't be as cheap to run, in equivalent xLine spec it costs nearly £14,000 less."
John Mcllroy, deputy editor: "Volvo isn't standing still with the C40, and changes are due later this year. Single-motor models will switch from front to rear-wheel drive, while power and torque will go up 7bhp and 90Nm respectively. Along with software tweaks, it means WLTP range will rise by 16 miles, to 316 miles."
Dawn Grant, picture editor: "It seems surreal to say this, but the 309bhp iX1 isn't even the most potent car in the X1 family. The X1 xDrive30e combines petrol and electric drive for 322bhp. Its 0-62mph time matches the iX1's, and combines combustion- engine convenience with a 50-mile electric-only range."
Steve Fowler, editor-in-chief: "The Korean brands have dived head first into an EV revolution. While we're excited for the EV4, a premium rival to the iX1 comes from Genesis. The GV60 shares its electric tech with the brilliant Hyundai Ioniq 5 and Kia EV6, but in a package that has a true premium feel."
Dean Gibson, senior test editor: "I know that it has a few flaws, but it's very hard to look past the Tesla Model Y at this level. Recent reductions have brought the Long Range to price parity with the BMW, but with a much better range and faster charging. It's spacious, too."
What would you do? Let us know in the comments section below…
Specs and prices
| | | |
| --- | --- | --- |
|   | BMW iX1 xDrive30 xLine | Volvo C40 Recharge Ultimate |
| M/kWh | 3.1 | £3 |
| Electricity cost (£) | £0.34 | £0.34 |
| P11D value | £52,200 | £56,550 |
| Fill up | £22.61 | £23.46 |
| On the road price/total as tested | £53,295 / £59,440 | £57,555 / £57,555 |
| Residual value (after 3yrs/36,000) | £31,156 (58.5%) | £29,601 (51.4%) |
| Depreciation | £22,139 | £27,954 |
| Annual tax liability std/higher rate | £208.80 / £417.60 | £226 / £452.40 |
| Annual elec. cost (10k/20k miles) | £1,097 (£2,194) | £1,172 (£2,345) |
| Ins. group/quote/VED | 37 / 763 / £0 | 37 / 746 / £0 |
| Service costs (3 years) | £410 | £0 |
| Length/wheelbase | 4,500/2,692mm | 4,440/2,702mm |
| Height/width | 1,616/1,845mm | 1,591/1,910mm |
| Powertrain | 2x electric motors/lithium-ion battery | Electric motor/lithium-ion battery |
| Peak power | 309 bhp | 228 bhp |
| Peak torque | 494 Nm | 330 Nm |
| Transmission | Single-speed auto/4wd | Single-speed auto/fwd |
| Battery capacity (usable) | 66.5kWh (64.7) | 69kWh (67) |
| Boot capacity (seats up/down) | 490/1,495 litres | 413/1,205 litres |
| Kerbweight/payload/towing weight | 2,085/495/1,200kg | 2,045/425/1,500kg |
| Turning circle | 11.9 metres | 11.4 metres |
| Basic warranty/recovery | 3 yrs (unlimited)/3 yrs | 3 yrs (60,000)/3 yrs |
| Driver Power manufacturer position | 16th/15th | 8th/13th |
| Euro NCAP: Adult/child/ped./assist/stars | 86/89/76/92/5 (2022) | 92/89/70/89/5 (2022) |
| 0-62mph/top speed | 5.6 seconds / 111mph | 7.4 seconds / 99mph |
| Auto Express efficency (miles/kWh) / predicted range | 3.1 / 201 | 2.9 / 194 |
| WLTP claimed range | 270 miles | 300 miles |
| Charging capability | 7.4/130kW | 7.4/130kW |
| Charging time (10-80%) | 10hrs 30mins (29mins) | 10hrs 45mins (27 mins) |
| Actual/claimed CO2/tax bracket | 0 / 0g/km | 0 / 0gkm |
| Number of airbags/Isofix points | Seven/three | Seven/three |
| Parking sensors/camera | F&r/yes | F&r/yes |
| Lane-keep assist/blindspot/AEB | Yes/yes/yes | Yes/yes/yes |
| Climate control/adaptive cruise ctrl | Yes/yes | Yes/yes |
| Leather/heated seats | £1,150/yes | No/yes |
| Metallic paint/LED lights | £595/yes | £0/yes |
| Keyless entry & go/powered tailgate | Yes/yes | Yes/yes |
| Sat-nav/digital dashboard | Yes/yes | Yes/yes |
| Online services/wireless charging | Yes/£1,680* (*part of Technology Pack) | Yes/yes |
| Apple CarPlay/Android Auto | Yes/Yes | Yes/No |
Now read our list of the best small SUVs to buy...